I don't want to talk about the amount of time it took me to get a shitty looking collage with cut off pictures going for this wish list. Or how many times I had to try to upload it because it wouldn't go through. Technology is not my friend most days. What do you all use for your product collages? I know polyvore is out there, but they don't always have the items I want.
Anyways, I always share a Christmas Wish List each year on the blog. You never know when Santa is going to have time to read it!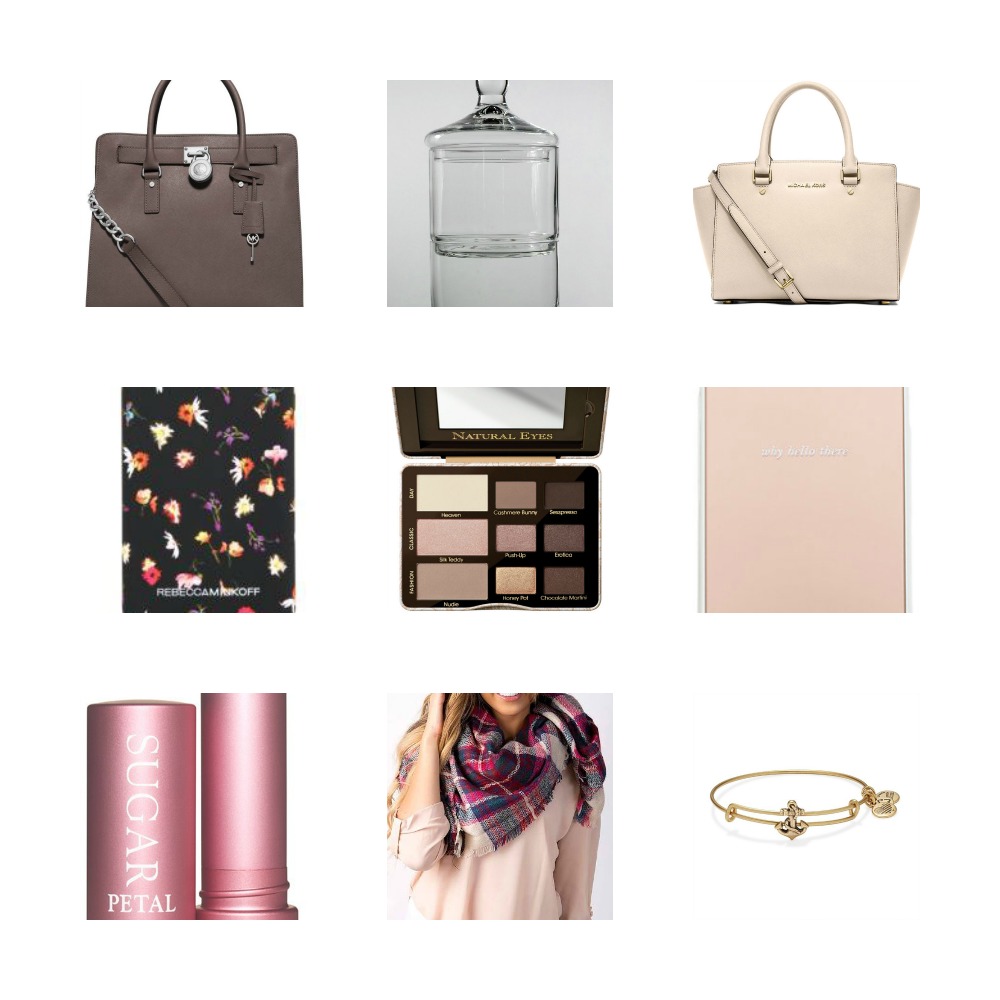 –There are so many gorgeous purses our there right now! I love this one (in pastel pink) and this one (in dusty rose).
–A new cell phone case like this or this.
–Cute nude flats.
–I have been wanting to try the Fresh Sugar Lip stuff forever!!!
–This Too Faced palette is gorgeous!!
–A blanket scarf.
–Stacked apothecary jar for my bracelets and small jewelry.
–My skin has been awful this past year and I really want to get the Luna to see if it would make a difference!
–I love anchors, how adorable is Alex and Ani bangle?!
What's on your wish list this Christmas? I can't believe we are only 15 days away!!
Linking up with Joey.