I love making a Christmas Wish List every year. It is just fun and I usually end up coming up with a few gift ideas for others while I make my own list. You know, one for me…one for you. What is on your list?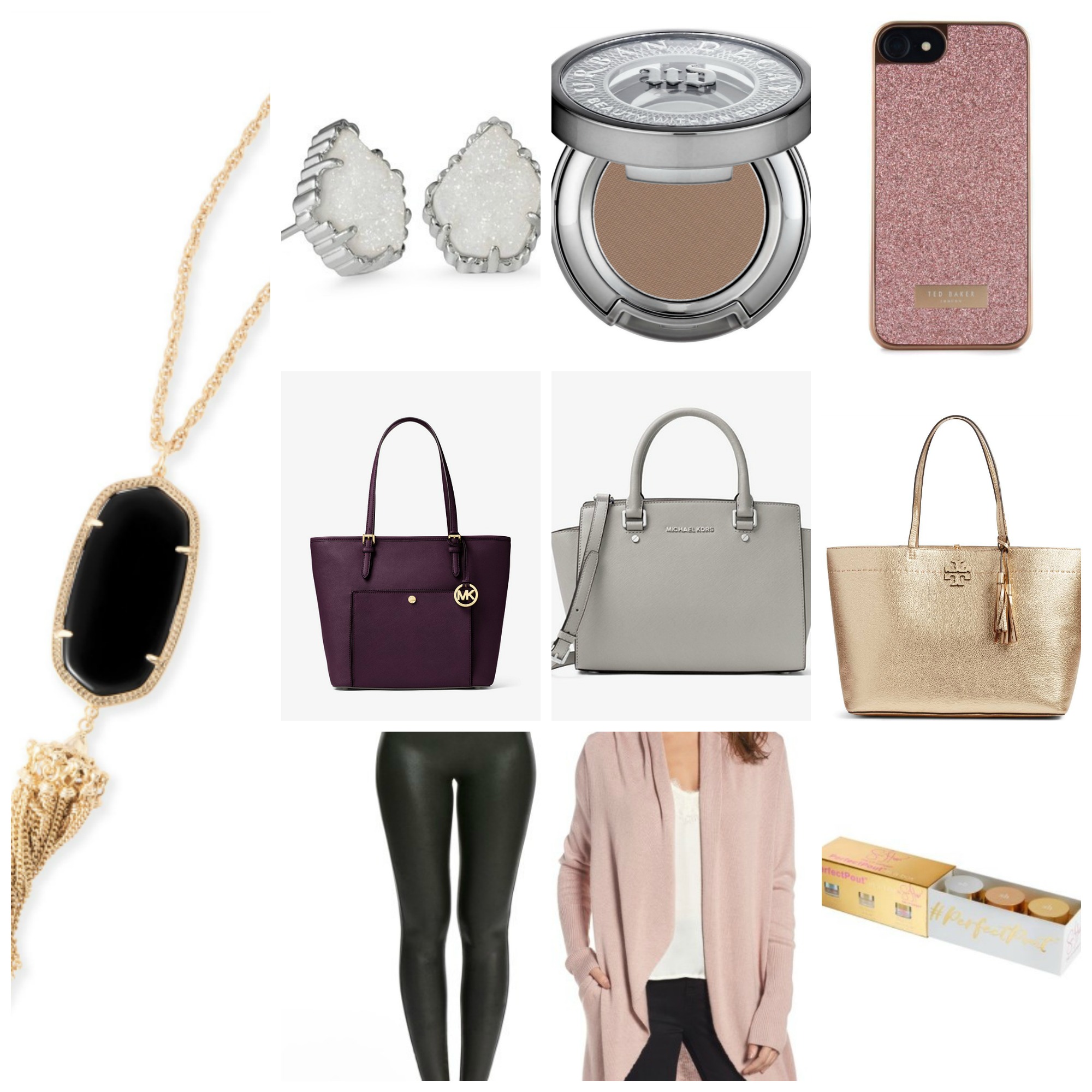 //I am obsessed with my Kendra Scott Elisa necklace and wear it more than any other piece of jewelry I own, besides my wedding rings and Zoe's  birth stone ring. I have wanted the Rayne Stone Tassel Pendent forever. It would go with so much!
//How gorgeous are these Kendra Scott earrings???
//I hit pan a long time ago on my UD Naked shadow color in my palette and I really need a replacement because it is my absolute favorite color.
//I have had my current cell phone case since I purchased my phone, I think it is time for a new one! How cute is this??
//I really need a purse that I can put over my shoulder to make things easier when I have Zoe. I really love this Michael Kors Saffiano Leather Tote!!! I also love the structure of the Michael Kors Selma bags. With those you can carry on your wrist or wear the longer strap on your shoulder. Or this gold Tory Burch tote! I don't have any Tory pieces, but I think her stuff is great.
//I have wanted a pair of the Spanx Faux Leather leggings for years. I am not sure why I never pulled the trigger on these? I heard that they make you look and feel amazing, and I think I need that right now.
//I really love the cut of the Leith Easy Circle cardigan. I need a few more nicer sweaters for work and I think this would be perfect! I also have my eye on this cozy looking Free People cardigan.
//I have heard amazing things about Sara Happ products, and this gift set has all three items I want to try!
Linking up with Amanda for Friday Favorites.