Anyone else have a case of the I soooooo did not want to get out of bed this morning?! Ugh!
It's Monday, which means it is time for another weekend recap!
Friday – I met up with my three favorite lunch time partners in crime at Urban Cookhouse. I ordered the Down Home that comes with ham and pineapple, smoked turkey, hot cheddar pasta, broccoli salad and a little orange roll. It was delish as always! I love fitting in a lunch with the girls once a week, it is the one thing I look forward to during the week! (Well, besides 5:30 pm every night when I get to come home and lay on the couch with Chris and watch TV!)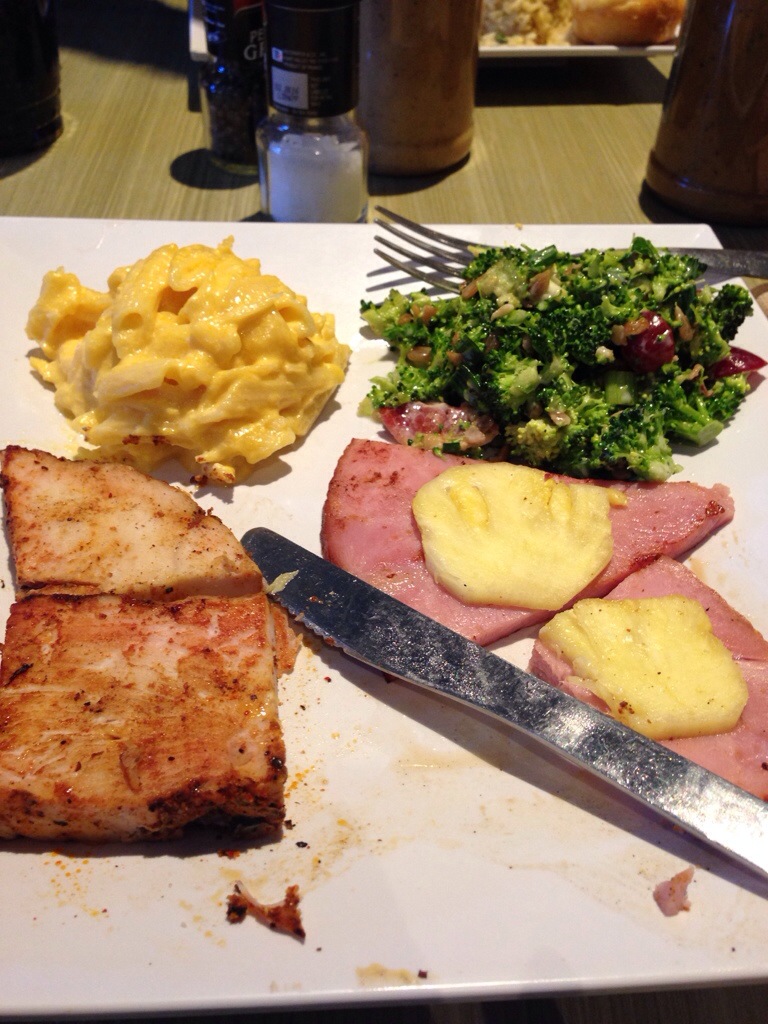 Friday evening we went to dinner with a friend at Macaroni Grill, and then decided to walk around Toys R Us. They had some much clearance, it was awesome! I scored a bag to keep my 3DS in, and we got some Mario items for our basement. We got a Bowser wall decal to go with the Mario and Yoshi one that we already have. It was on super clearance, score!!
We were in the bargain hunting mood, so after we left there we headed to Target where we scored even more clearance items! I think we got like 8 things for $12. I love a good deal!
Saturday morning was deep clean the house time! Once I had everything sparkly and clean, we headed to the Outlets at Grand Rivers for some shopping. It was so cold last week that the back of the fountain was still frozen even though it was in the 50's on Saturday! Crazy, right?!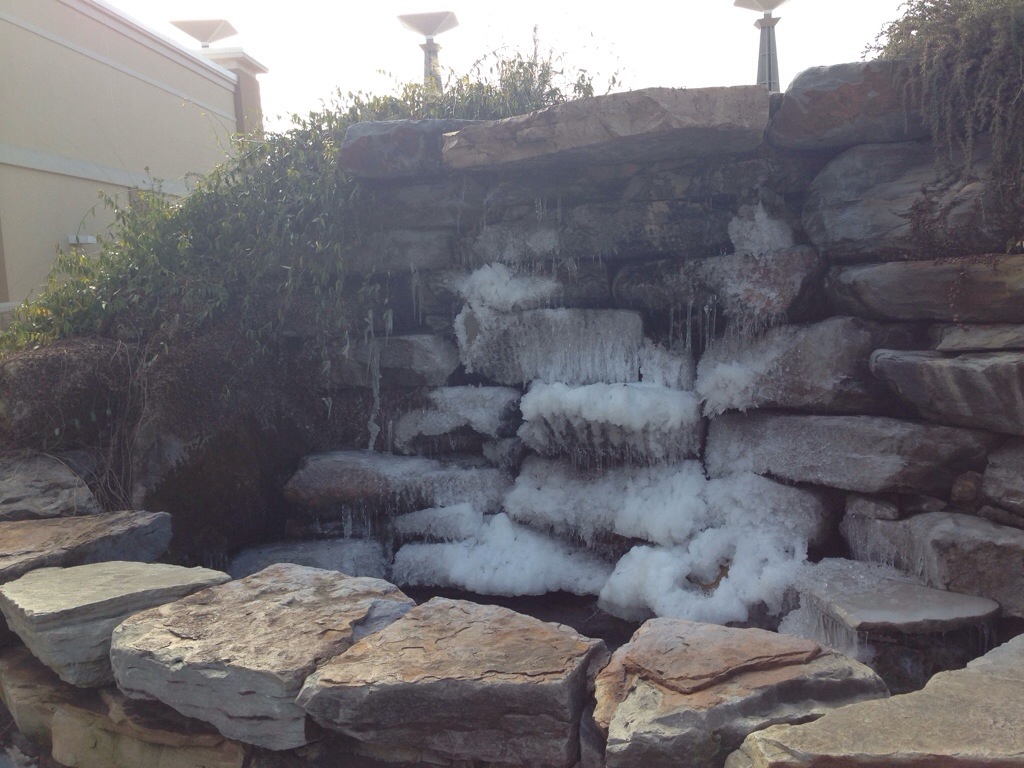 While we were there, I picked up an anchor necklace that I have been wanting from Loft! Love love love it! We stopped by a few more places,  and then had lunch at La Bamba's. Mexican….mmmmmmm.
On our way home we stopped by our friend's house for a few minutes. While he went home to Pittsburgh for Christmas, he picked Chris and I up two bags of our favorite chips ever!!! Gosh I love me some Snyder of Berlin BBQ chips!!! It reminds me of my childhood and home. I grew up on these babies and you cant find them anywhere else that I have ever lived. So sad. Every time I go "home," I pick up like 10 bags of these….and a few bags of nibble with gibble, and pepperoni cheese from Dellalo's and chipped ham from Shop n Save. And now I am missing PA. Thank you Adam for thinking about us while you were home!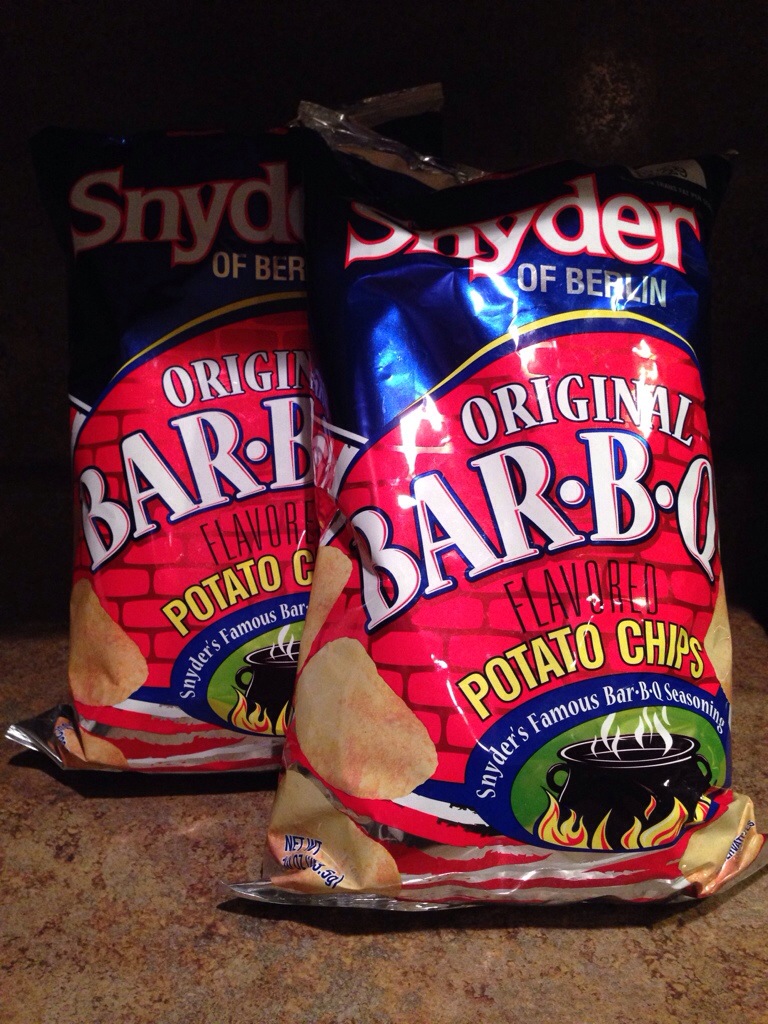 Sunday I did meal planning and grocery shopping. I made fruit dip for the week and then I made some coconut lip scrub. It turned out really well and I love it!!!
What you need:
2 tbsp of sugar
2 tsp of coconut oil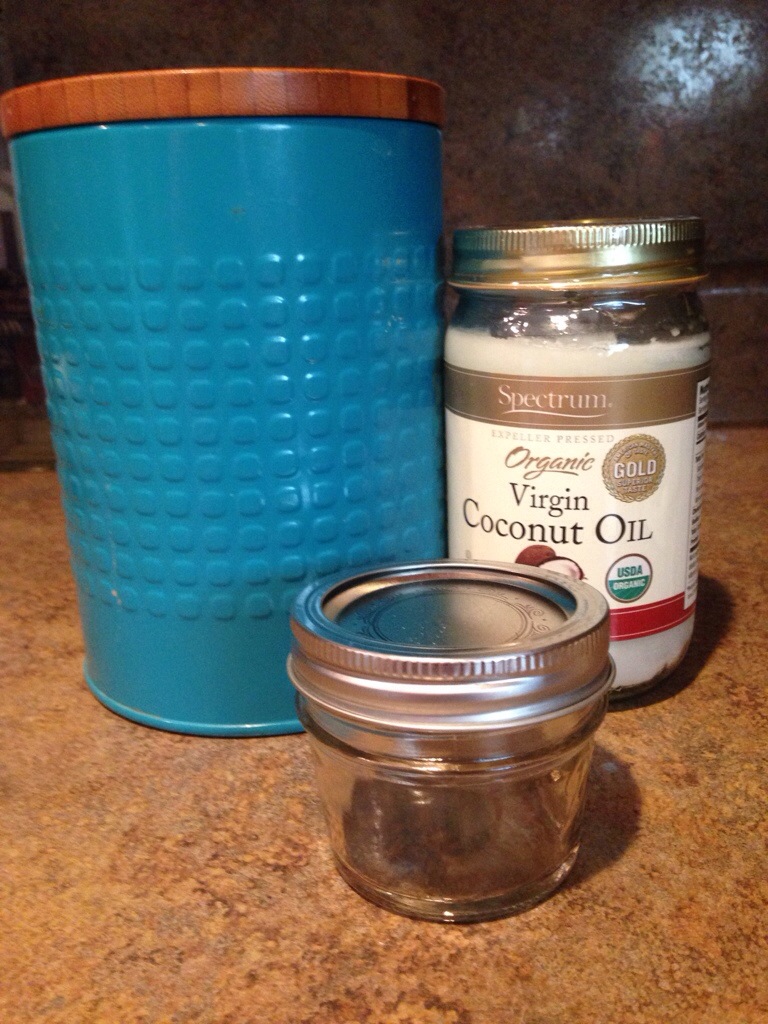 You just mix it up and keep it in a jar with a lid! So easy and so wonderful. How cute are these tiny mason jars I got from Target?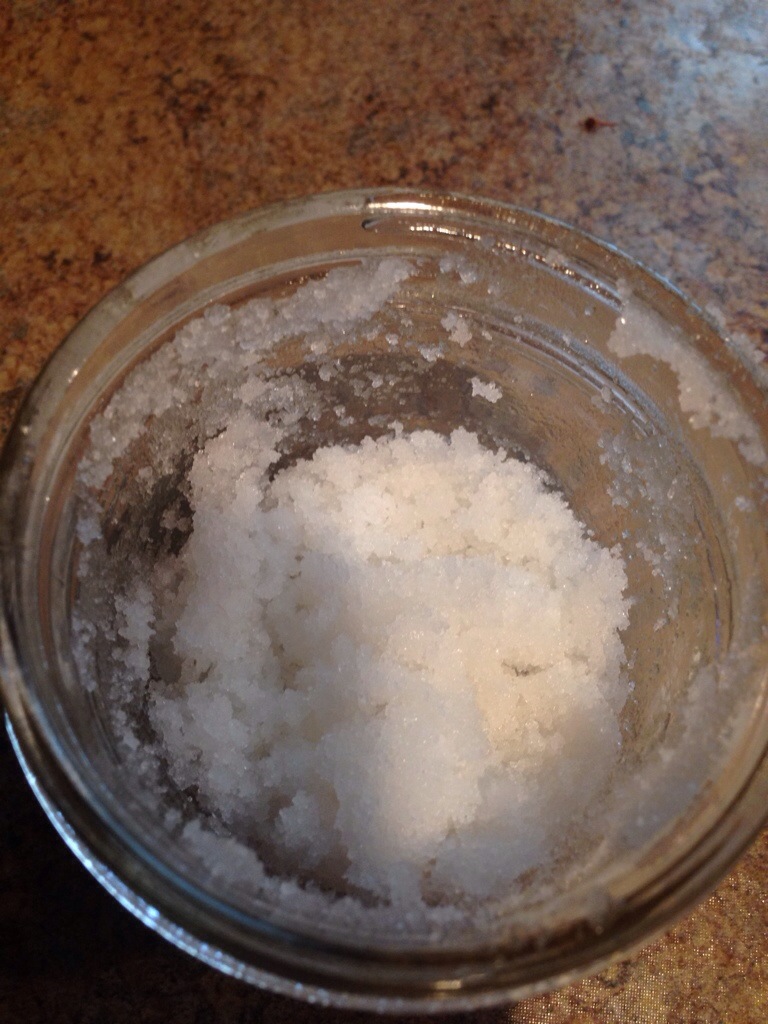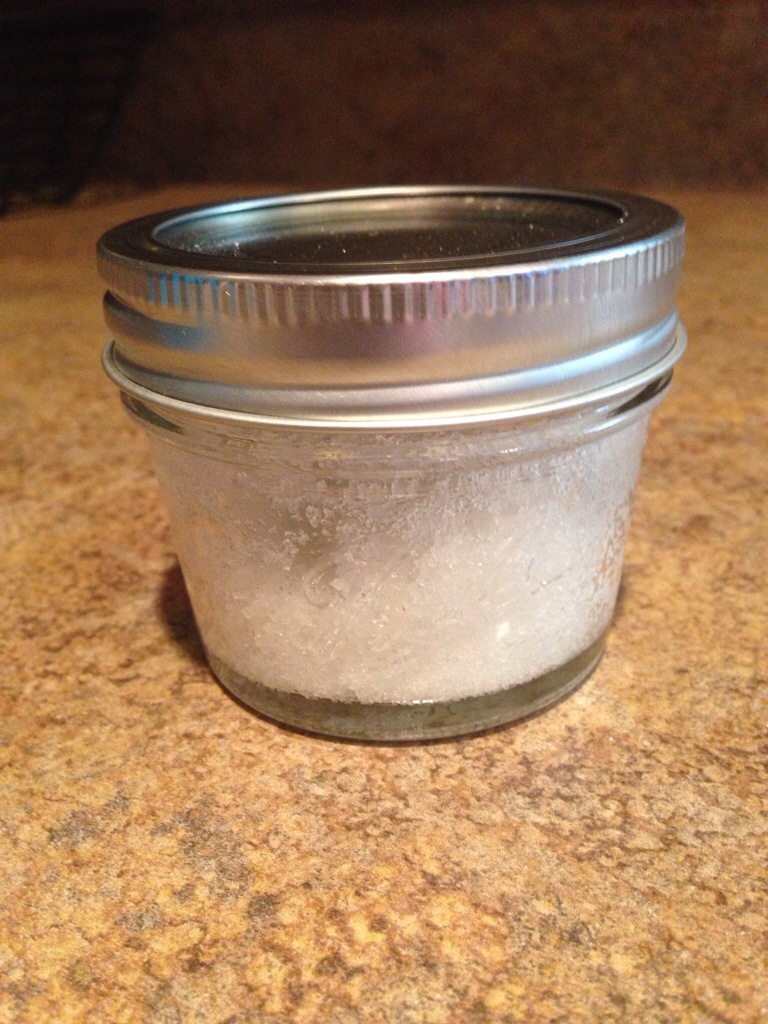 The scrub worked wonderfully and it smells so good!
Sunday evening we went to Chris's parents house for dinner. They had pork fingers, mac and cheese, green beans and rolls. It was delicious and it was great getting together with everyone. Chris and I came back home and watched some Law and Order SVU last night and I stayed off Twitter. I got sick of all the Grammy tweets! It was the only thing in my Twitter feed. I simply do not care about the Grammy's or any of those award shows anymore. They just aren't what they used to be to me.
I tried the Cupcakes Angel Food wine this weekend. While it was good and I enjoyed it, it tastes NOTHING like Angel Food, so for that I was disappointed.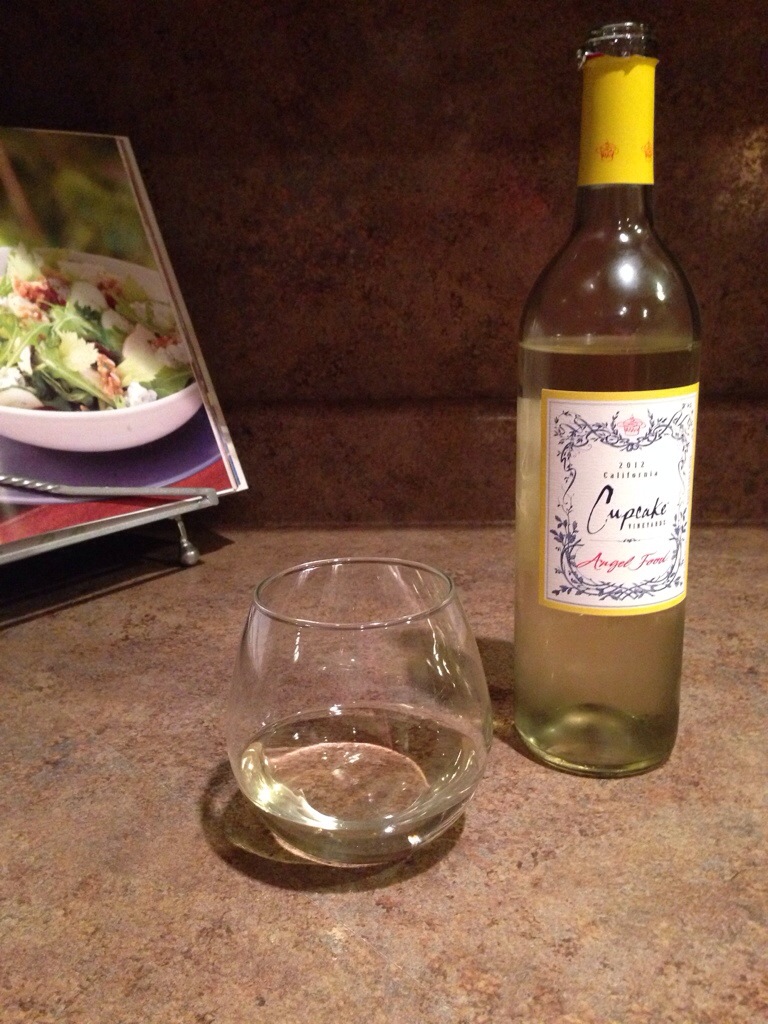 Have a great week!