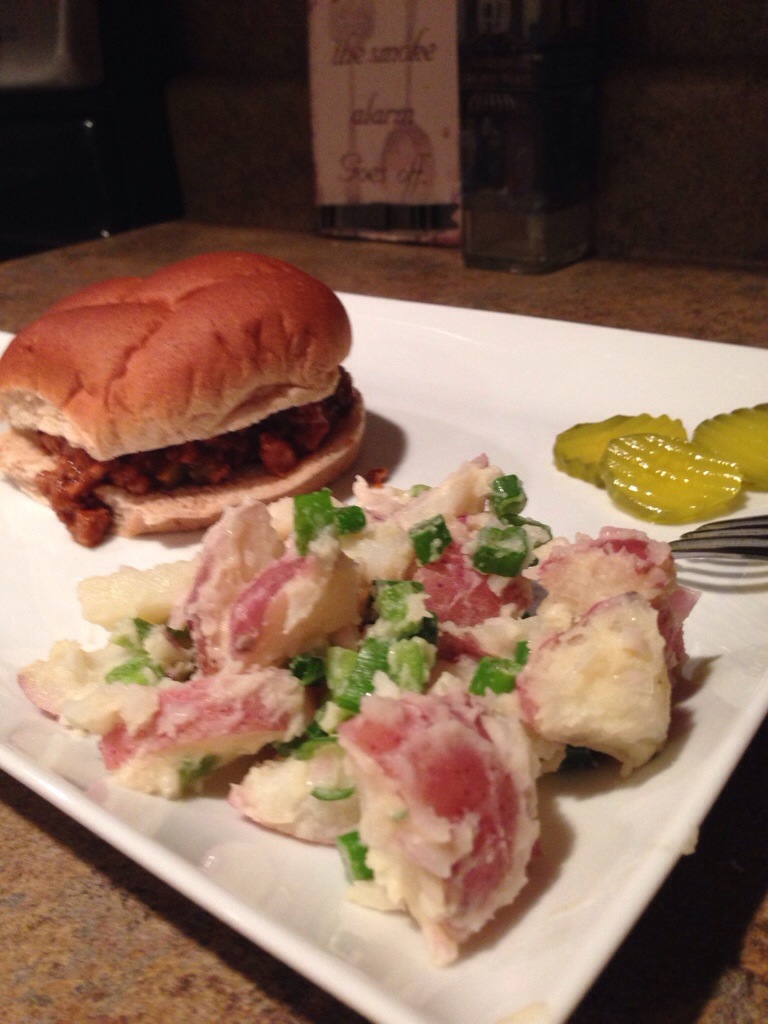 So you know me, always trying to "healthy up" a meal that I enjoy. A little confession, I didn't have a sloppy joe until sometime in college. What? Crazy, right?! My mom didn't like them, so she never made them. While I don't love the mystery meat in a can version, I do love a good home made sloppy joe. This recipe I am about to share throws a little kick into it with some hot sauce. I make a lighter version of potato salad that is around 100 calories per serving to serve along with it! I start putting the potato salad together first because I prefer it cold. The original recipe actually calls for it to be served at room temp, but room temp potato salad does not appeal to me.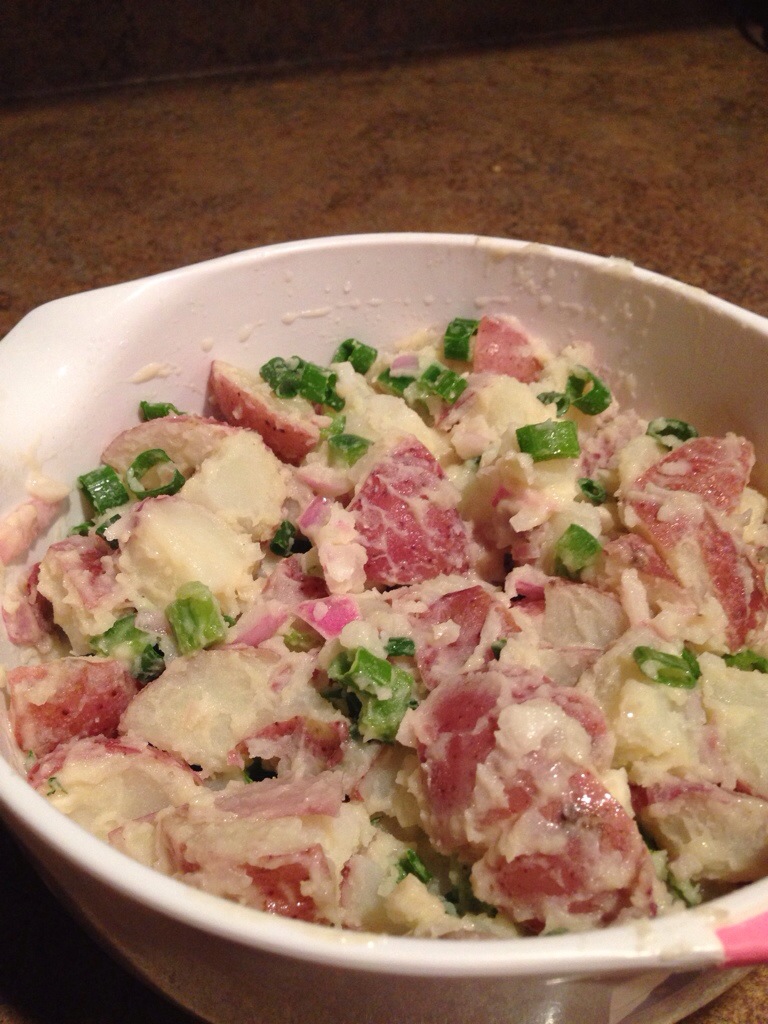 What you need Potato Salad:
4 cups of red potatoes cut up into pieces
1/2 green pepper
1/4 cup of red onion, diced
3-4 geen onions, diced
1 tbsp. light mayo
1 tsp of Dijon mustard
1 tbsp olive oil
1 tbsp of red wine vinegar
salt and pepper to taste
What you need Spicy Sloppy Joes:
1 lb of extra lean ground beef
Whole wheat buns
1/2 green pepper, chopped
1/2 onion, chopped
2 tbsp ketchup
1 tsp worchestershire sauce
1/4 tsp hot sauce
8 ounces tomato sauce
2 tsp sugar
What you do:
Cut up the potatoes, boil them in water for about 10 minutes until soft. While this is going on, cut up all your veggies for both the potatoes and the sloppy joes.
Mix the peppers, red onion, mayo, Dijon mustard, olive oil and red wine vinegar in a bowl and season with salt and pepper and set in refrigerator to keep cool.
When the potatoes are done, place them in a bowl and stick them in the freezer for a few minutes so they are no longer steaming.
Mix together the potatoes and the mixture in the bowl and place in refrigerator (or freezer) to keep cooling.
Now add the ground beef, onion and green pepper to large pan for the sloppy joes. Cook until the ground beef is browned.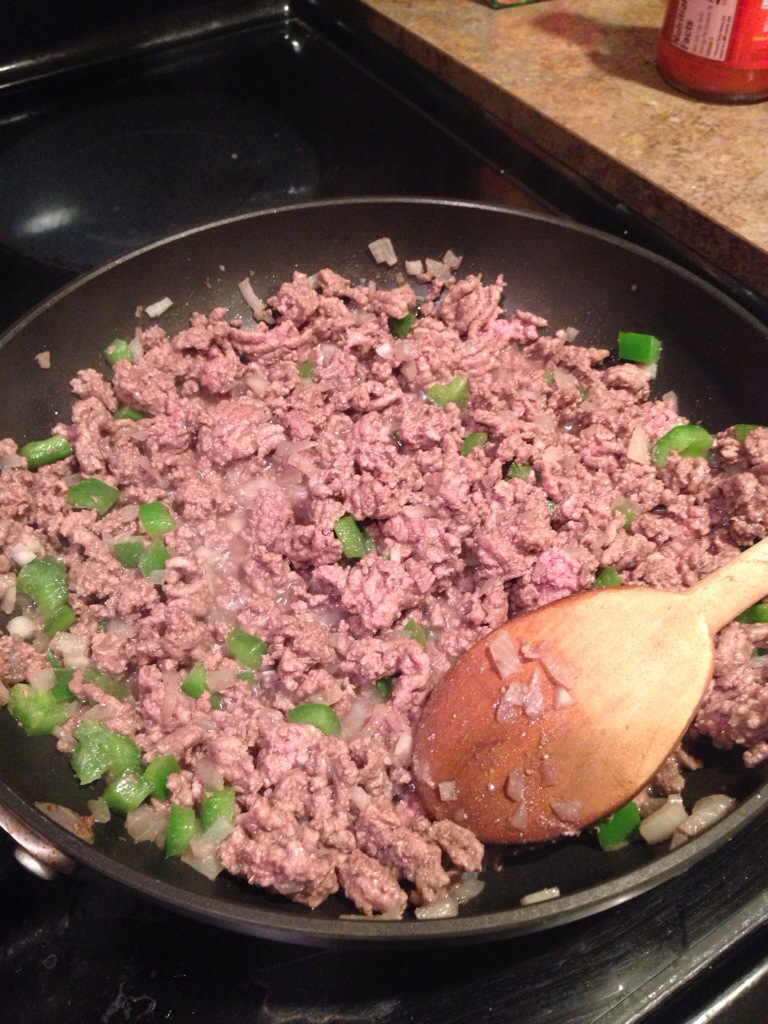 Now add the tomato sauce, ketchup, Worcestershire sauce, hot sauce, vinegar and sugar to the mix.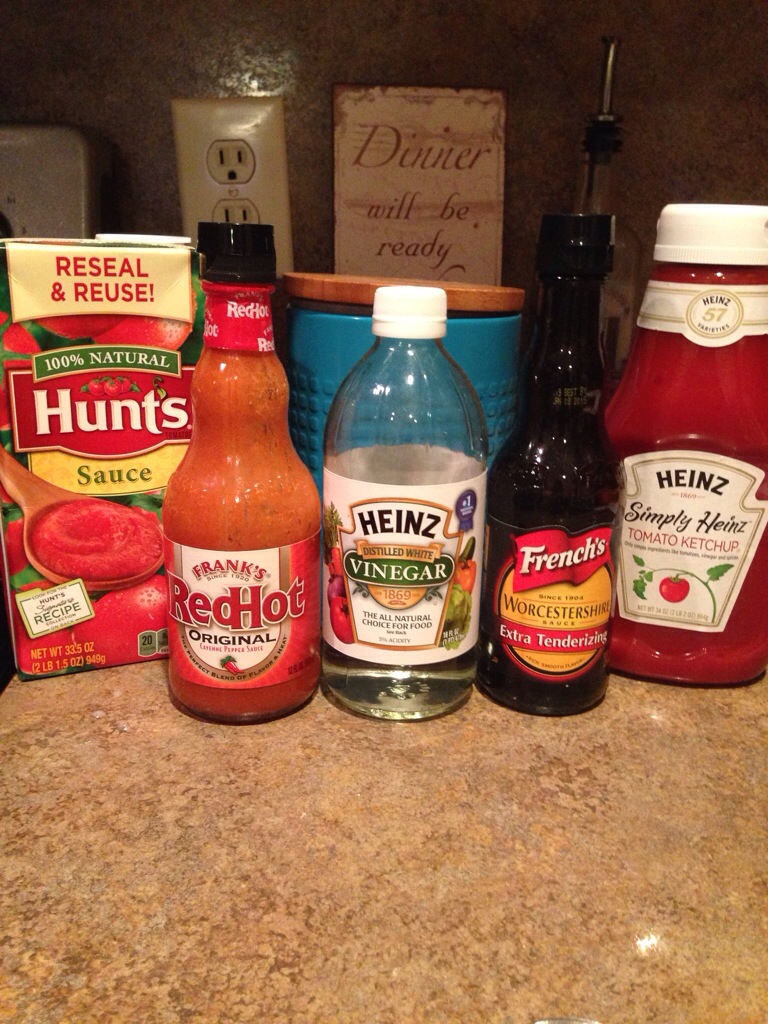 Simmer on medium-low for about 10 minutes. Stir occasionally.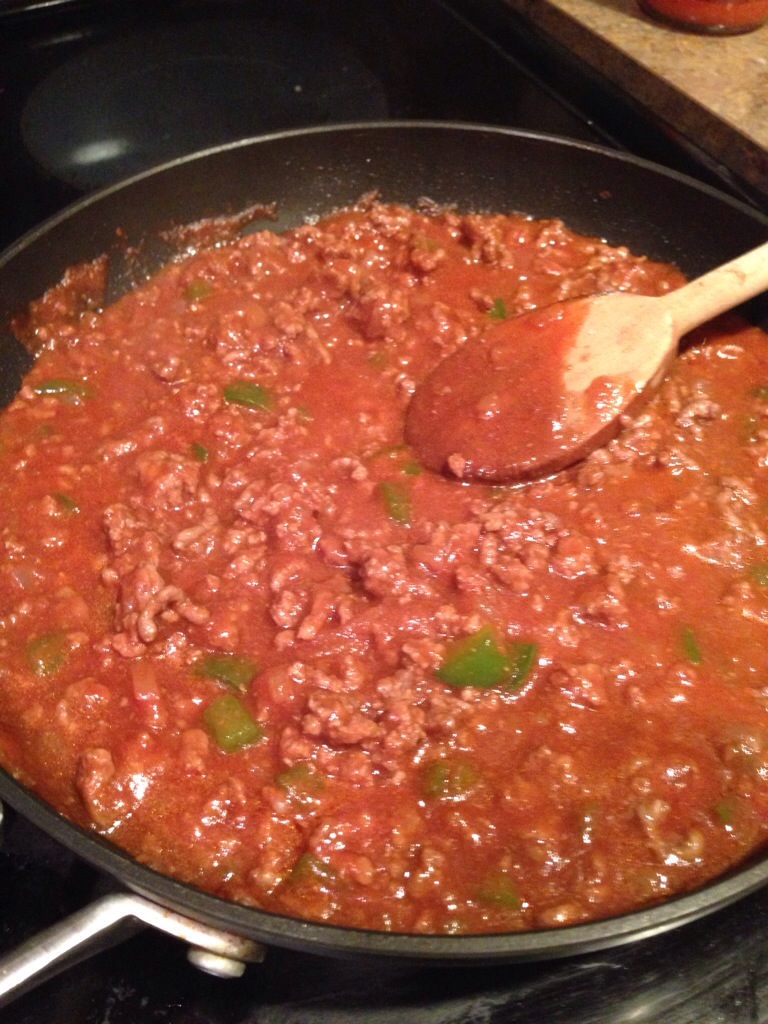 Remove your potato salad from the refrigerator and add the green onion.
I like to serve this on wheat buns with a side of pickles too!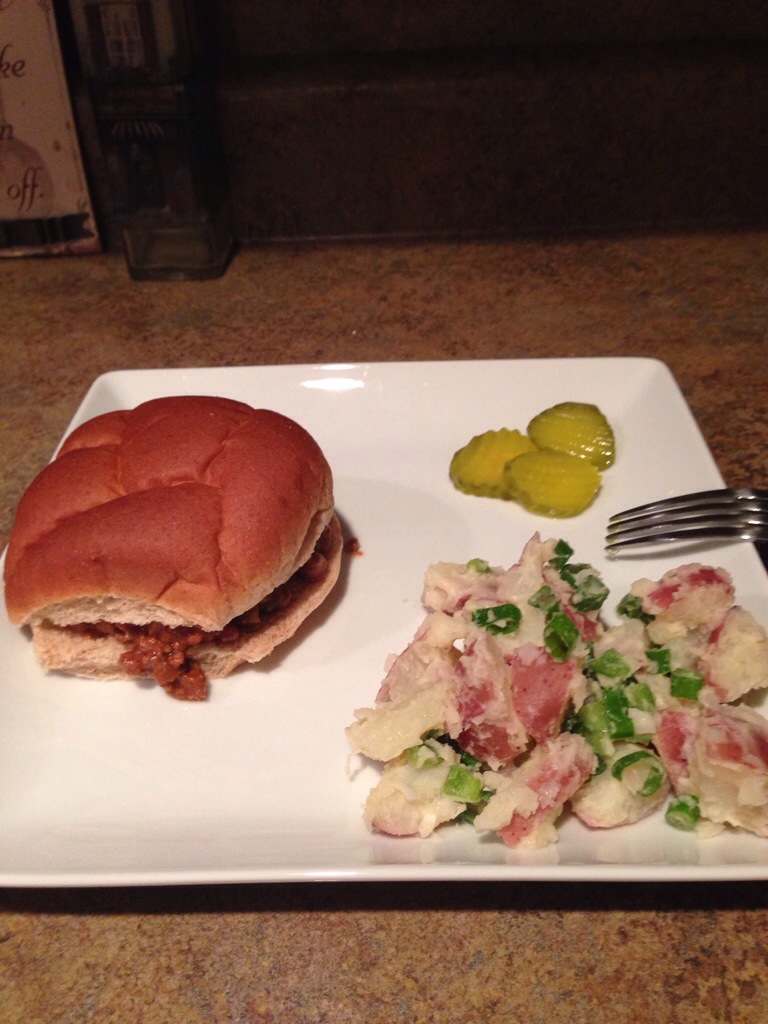 The potato salad is 107 calories and the sloppy joes with the bun is around 280-310 calories depending on what type of buns you use.
On the menu this week:
Lunches: Salad with lite Catalina dressing, edamame and a piece of fruit.
Dinners:
Kung Pao Chicken and Stir Fry Veggies
Turkey Meatballs and Green Beans