When I saw that today's questions focused on beauty products, I couldn't resist! I love playing with make up and shopping at Sephora! I really feel that over the last few years, I really have become comfortable with make up, what works for me, how to apply it, and how to keep my skin under control (for the most part).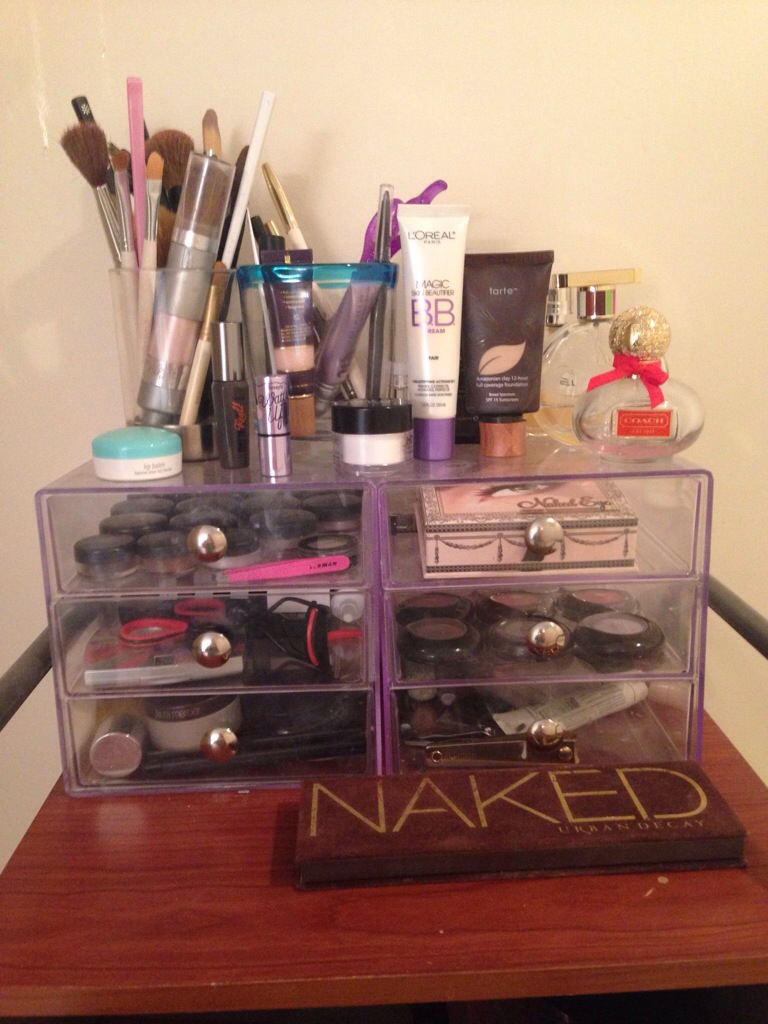 1. How old were you when you started wearing makeup?
I started wearing make up in high school. I really only focused on my eyes. I would wear a little eye shadow, usually a lilac purple or a light pink and some mascara. Maybe a little glitter liner if I was feeling sassy. My skin was in pretty good shape in high school, hardly ever did I get a break out. I was really lucky.  I paid for this in my twenties, so don't hate on me too much!
2. What are your top 3 favorite beauty products?
– Benefits They're Real mascara
. Hands down the only mascara that I don't really have to work with to get my eyelashes looking good. I have very short, thin lashes naturally…this stuff instantly makes my lashes look 100xs better!!! I will pay $24 for mascara because I truly believe this is the bomb dot com. Also, Sephora has had their deluxe sample size version of this stuff for $10. I actually got that this time around because I received some for free on my birthday and it lasted me from September (when I opened it for the first time) until this week. You aren't supposed to use mascara much longer than that anyways, so I felt like the deluxe sample is a REALLY good deal. Amazing mascara for $10 and a 4 month supply? Yes, please!
–
Urban Decay Eye Shadow Primer
. Seriously, I don't know what my life was like before eye shadow primer. I am pretty sure it was dull and disappointing. This stuff keeps all of my shadows looking great and in place all the live long day. Winter, summer, rain or shine my shadow looks pigmented and never creases! This stuff is $20 for the full size and lasts A LONG time. I can get a good 8+ months out of one tube.
–
Benefits Watts Up
highlighter. This is another deluxe sample product I received with my free birthday gift from Sephora. I had never even heard of it before receiving it which is a shame. This stuff is amazing for a highlighter! I just put some on my cheeks above my blush and on my brow bone and wow! It really adds to my whole make up routine. It has a little shimmer to it, which I like. It is a cream but shows as a powder after application. I still have a ton of this stuff left and I have been using it since I got it in August. I will totally buy the full size product when I run out!
3. What is one makeup product you don't leave home without?
Lip gloss and chap sticks. My lips are chronically dry no matter what I do. I use lip gloss and chap sticks all the time, so I have to have some on me!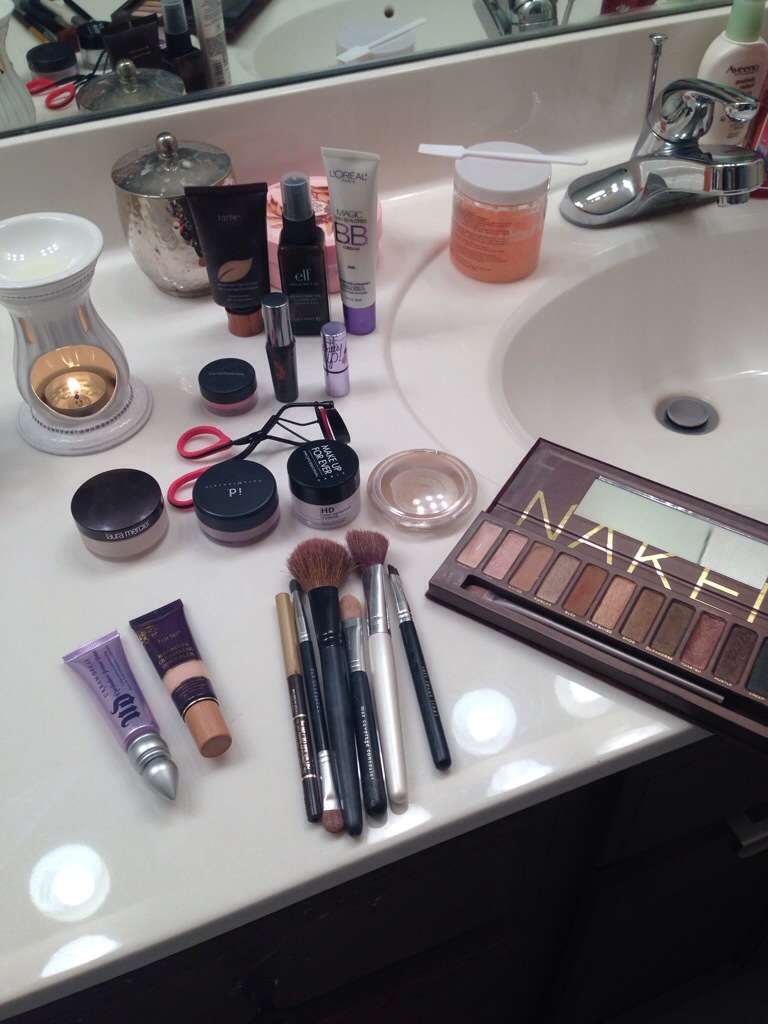 4. What is your daily beauty routine?
I start with a clean slate. I pretty much shower and wash my hair every day (except most Sundays) because it is very thin and therefor can look greasy after just one day. I basically hate all your 3 day hair don't care people. Yes, I know about dry shampoo, it just doesn't last all day for me or look very good. Anyways. I shower and wash my face to start with a clean slate.
Next is make up. I do my eyes first, as eye makeup tends to fall on my face during application or I manage to touch the mascara wand somewhere that I shouldn't! I use Urban Decay eye shadow primer, eye shadow (either the
Naked
pallet,
Too Faced Naked Eye
pallet or two single bare minerals colors:
 bare skin and nude beach
), followed by eye liner (currently Loreal because they were out of my cover girl one), then I curl my eye lashes and use Benefits They're Real mascara.
Finally, I spray my hair with a heat protectant (currently tresemme heat tamer spray) and proceed to blow dry and straighten my hair.
That sounds like a lot all typed out, but I can be showered, full make up and hair, dressed and out the door in about 30-45 minutes depending on how long my shower is and if I can "find" something to wear. (Don't we all try on 100 things and claim we have nothing?!)
5. What is your favorite hair/makeup product you've discovered in the last year?
Tarte Amazonian Clay Foundation. Where has this stuff been all my life?! Getting behind a company like Tarte that uses natural products is just a bonus of using this foundation. I mean seriously, my skin has never looked/felt so good! I have been using this for a month and I don't see myself switching or trying something new anytime soon. I love the coverage, the application, the packaging, the way it makes my skin look and feel, the way it looks with the rest of my routine. It is wonderful!