I have found a few really good things on Amazon recently that I wanted to share! Linking up with Tanya for Prime Purchases.
Our pantry drives me crazy sometimes. These stack-able bins are perfect and EXACTLY what we needed. They are a great size for snacks (for whatever reason most places I found them, they were tiny!!!!) And for the set of four, a great deal!
Speaking of organizing, the master bathroom needed to be tackled. At our old house, I had bought a pretty 3-tiered metal tray to house our everyday items. But in reality, several things didn't fit on it, and after over a year of use…its started to not look that great. I searched high and low for something to put my skincare on, (because of all the amazing storage areas in this house, the master bath is the only place lacking) and I think I finally found the perfect thing! I love the look of this one, and it is quite sturdy and easy to clean. My tall hair treatment spray bottles fit on the bottom shelf with room to move.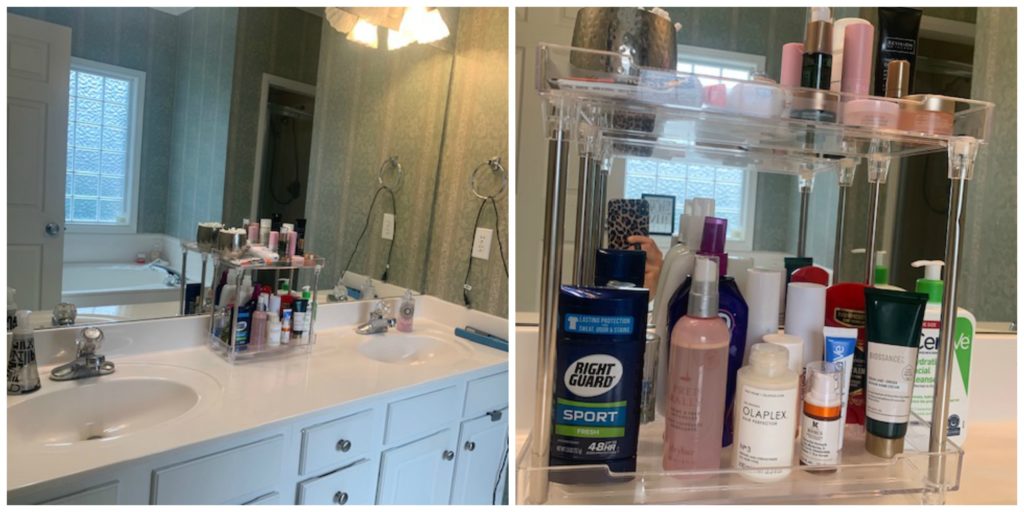 I am an oil person now. Nothing crazy, but I have become a huge fan of diffusing some while I work! I absolutely love this pineapple diffuser. It is big enough to last the day while I work, and it lights up! Who doesn't love a pineapple? I grabbed a few oils to start with. I knew I wanted peppermint for headaches, and lavender for relaxing. I pinned a bunch of scents to mix and try. I will report back on those after thorough testing.
I have been working on a lot of sensory bins and other fun activities for Zoe. I ordered these non-toxic water beads that come with scoop, tweezers and spoon for play and working on hand eye coordination and other motor skills. As an adult, I find this super calming to run my hands through.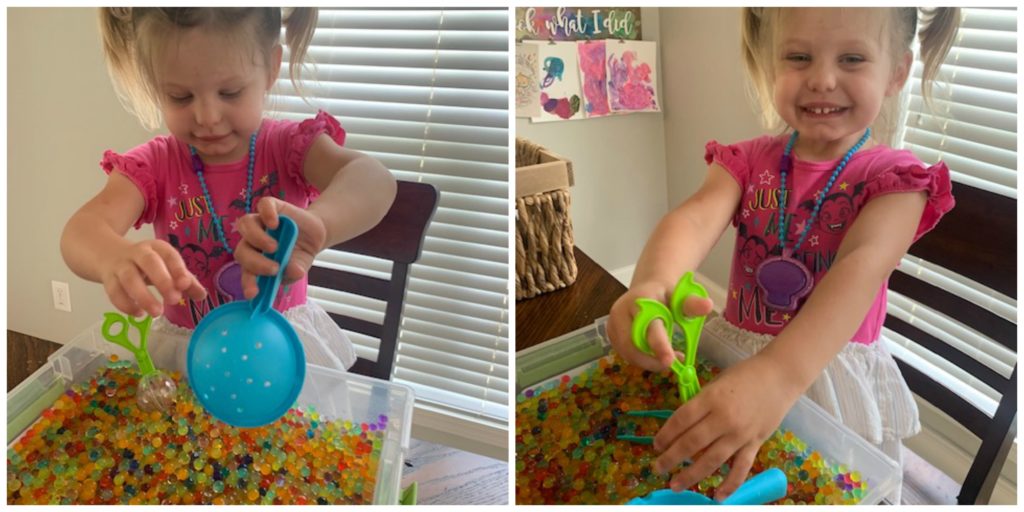 I also got this magnetic wand (it comes in several colors) and these bingo chips to work on some lessons with magnetism. And Zoe just thinks this is plain fun! We are talking over a solid of hour of play in one day between the two sessions she used them. (I dumped shell noodles in the container, but you can use anything!)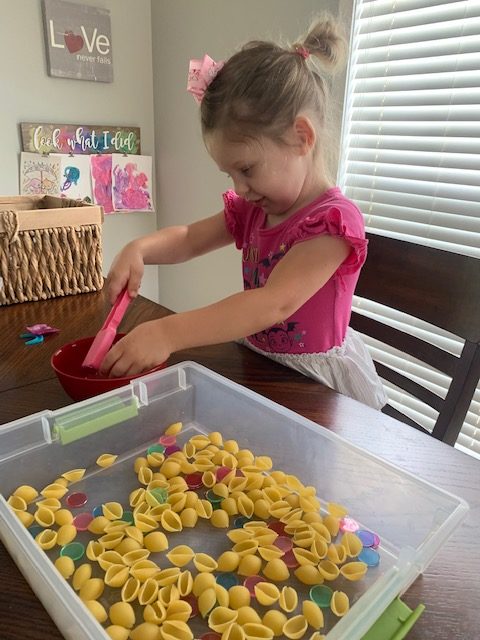 Thanks to this Instagram account, I made some paint out of little pieces of sidewalk chalk that were really too small to draw with. These paint brushes work perfect for rougher services (drive way) since they are bigger and super comfortable to hold on to with the shape of the handles.

These dot stickers come with so many colors, and a nice reusable zip pouch to store them in. These are perfect for toddler activities, planners, garage sales, labeling electronic wires, so many uses.
For a simple letter activity, I wrote capital letters on a paper towel roll, and did lower case letters on the dot stickers. Zoe matched them by placing the dot stickers over the capital letters. It was a lot more fun than just staring at index cards to match, and she played with the paper towel roll after.