I feel like the seasons tend to get away from me quickly. Especially this last year or so, when a lot of my days run like Groundhog Day, working from home full time while parenting full time, and now trying to sprinkle in normal bits of life. Anyways, I don't want to have any regrets after a season. I always find myself saying "oh we should have done this….or we didn't get to do that." I decided to make a little summer bucket list and thought I would share it here in you are needing some inspiration on summer activities. I like that I came up with places to go and things that cost money….but also things to do at home for free.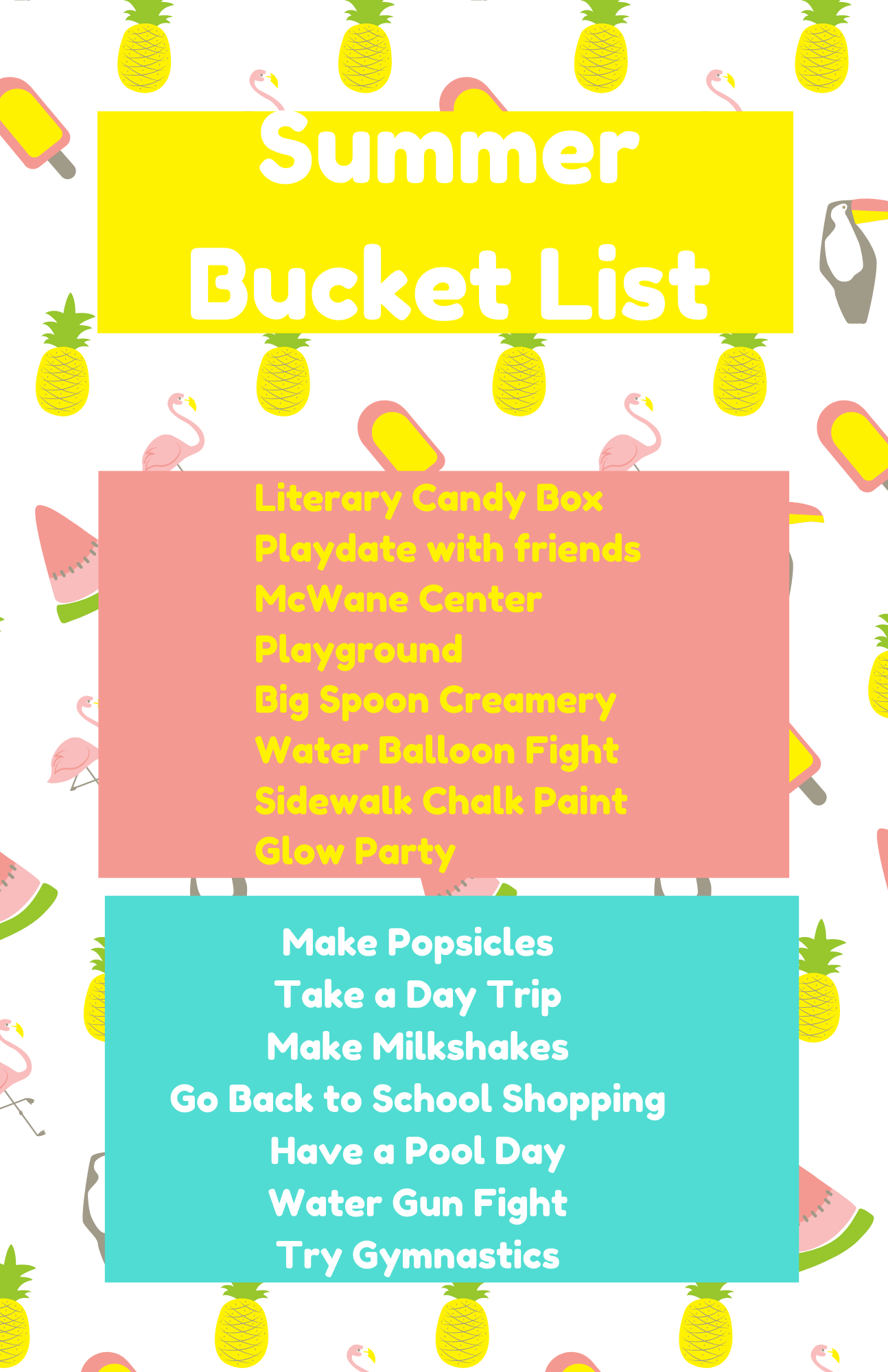 I think I am just as excited about all of these things as Zoe will be. She has started summer dance, but she also wants to try gymnastics. I am in the process of trying to get her enrolled in that.
I have such fond memories of going back to school clothes shopping with my mom growing up. When I got to around middle school age, we would pour over the fall issues of Vogue, Seventeen, etc. to check out all the fall fashion trends. It was such a fun time. I hope to do that with Zoe as she grows, but right now…I promised a back to school shopping trip since she has been out for a year and will need some new stuff when she starts back.
Do you have anything on the books for summer, or any must do activities?