Happy Monday! Cant believe it is the last one for the month. August is birthday month for me! It is crazy, because at the beginning of quarantine, I never dreamed we would still be home for Chris's birthday in May. And now here we are cruising into mine and we still haven't been anywhere.
Friday morning, I surprised Zoe with this Cry Babies Doll/House and she loved it. We are talking about hours of play since she has had it. And the little cry baby doll it comes with sleeps on her nightstand next to her bed now. She has the full size Pegasus cry baby that she has been carrying around for the last month, so I figured it was a safe bet.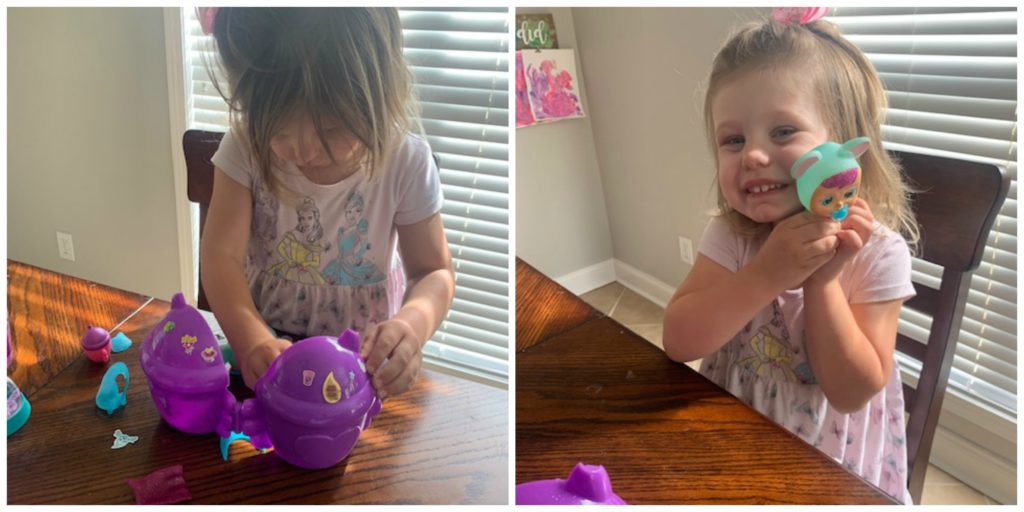 Saturday morning we had some play time, and then Tomorrowland 2020 started! Every year we look forward to streaming the festival on our projector and listening to the music all day. This year it was a little different, as the festival was virtual. They did an amazing job with all the effects and I was really impressed with how seamless it all was. I still like the real thing though, as the crowd really gives it a different vibe. Hopefully it will be back to normal next year! Zoe is always down for a dance party and cried when it was over.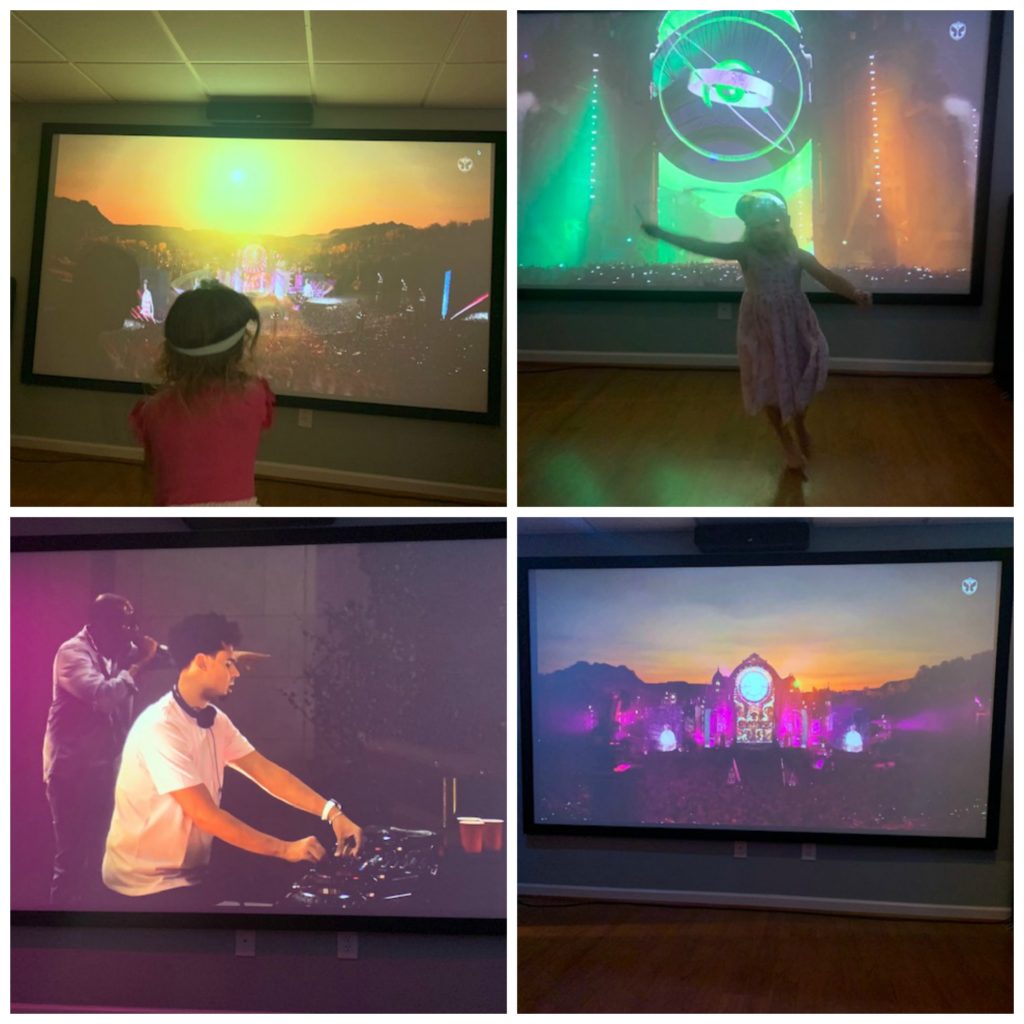 We also put together a lot of puzzles, painted lots of pictures, played in the sand, changed outfits about ten times, and stayed up way too late.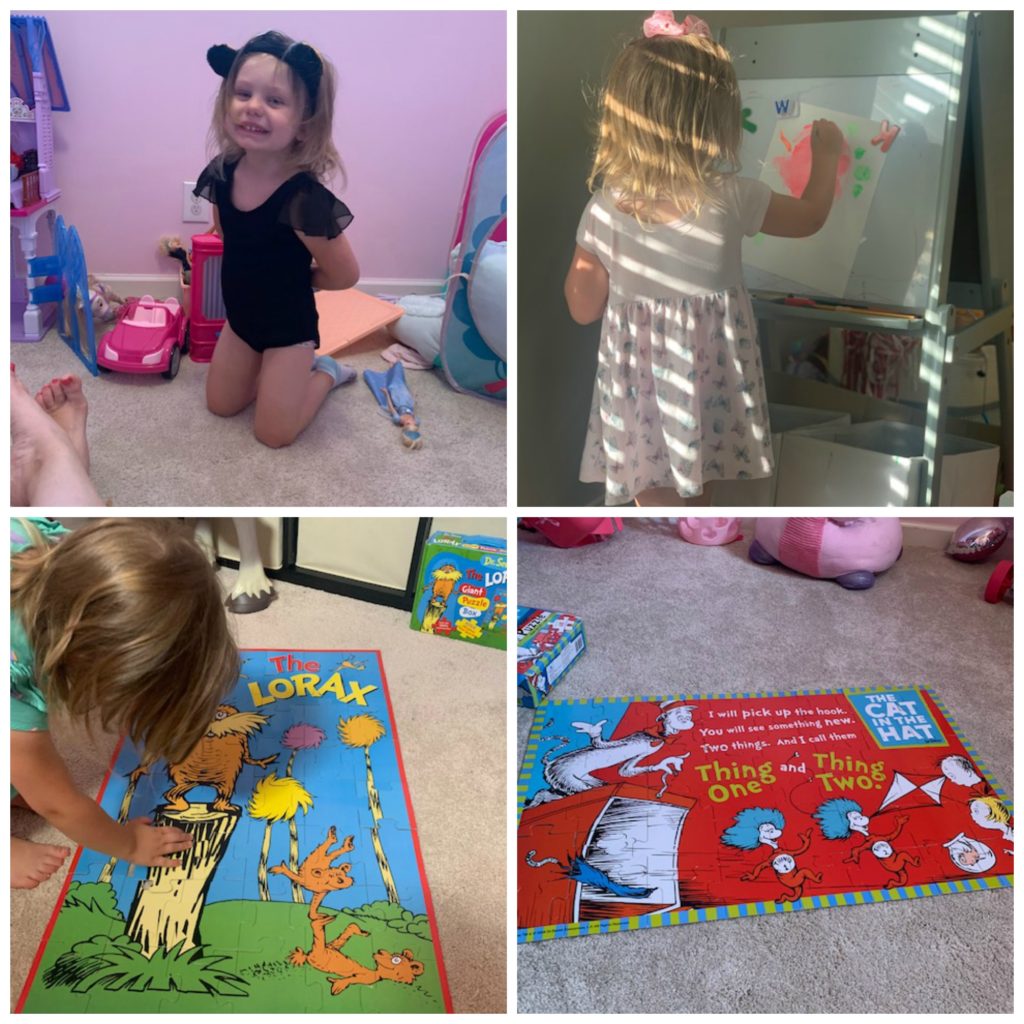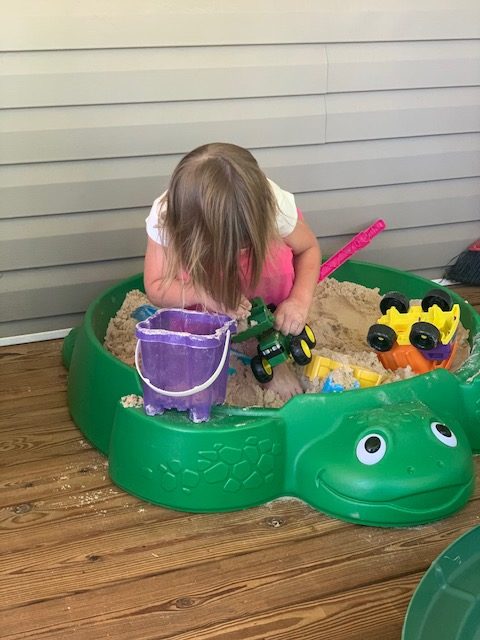 We ordered Cracker Barrel breakfast Sunday morning, a new tradition we are making a thing. It is always sooooo good. We hung around the house and played Sunday morning. Then ordered chinese for lunch, which Zoe wasn't a fan of…but I was!

And then we had an ice cream party! Zoe and I made brownies, and I had gotten a lot of fun sprinkles, toppings and hot fudge syrup to go on top. Zoe was such a fan that we did it twice in one day!

After our first ice cream party, Zoe and I took a ride around town and then Facetimed with one of our friends we haven't seen in way too long!!! We spent a lot of the afternoon in our backyard hanging out. It was in the low 80s and a little overcast, so I didn't feel like I was going to melt. Zoe had so much fun in the sprinkler and with her water table.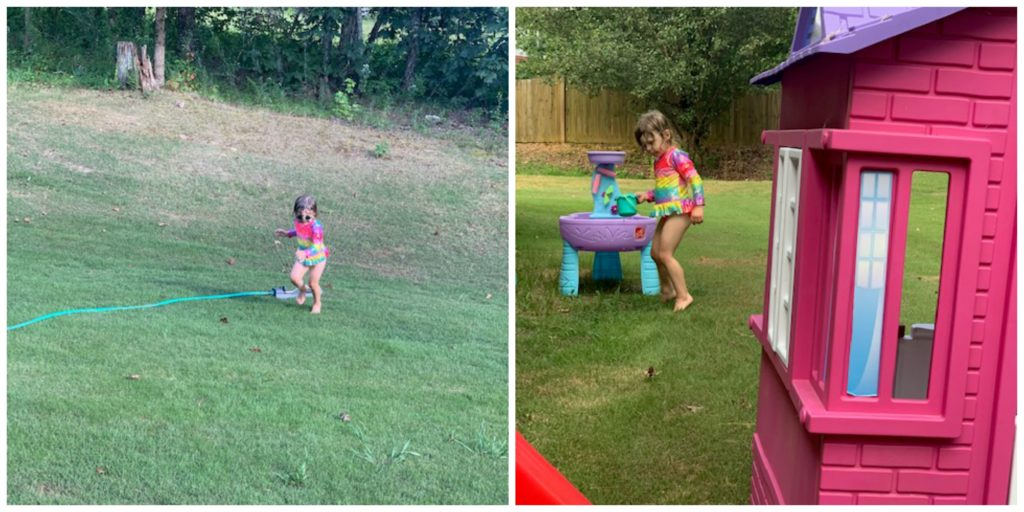 Neither one of us wanted to come inside for dinner, it was just so nice out there. But reality called and the weekend ended. Back to the grind today!!
I spent a lot of time this weekend looking up interactive lesson ideas and sensory play for Zoe. I have been slacking majorly in that department over the last month or two. I mean, it is summer. But we both function better with structure. I want to really invest the time to make it an enjoyable experience though since it looks like we are in this for the long haul right now. I may put together a post of our successful activities.
Have you previewed the Nordstrom Sale yet?? I do get excited for it every year. I never go crazy, but I love picking up a few staple pieces. This year, I am looking at the Barefoot Dreams cardigan, lounge wear and skincare/hair care items. Since I plan to stay at home for who knows how long, I want to be comfy!
I hope you all have a wonderful week!