I always love seeing wish lists for ideas for myself and others. Mother's Day is just around the corner!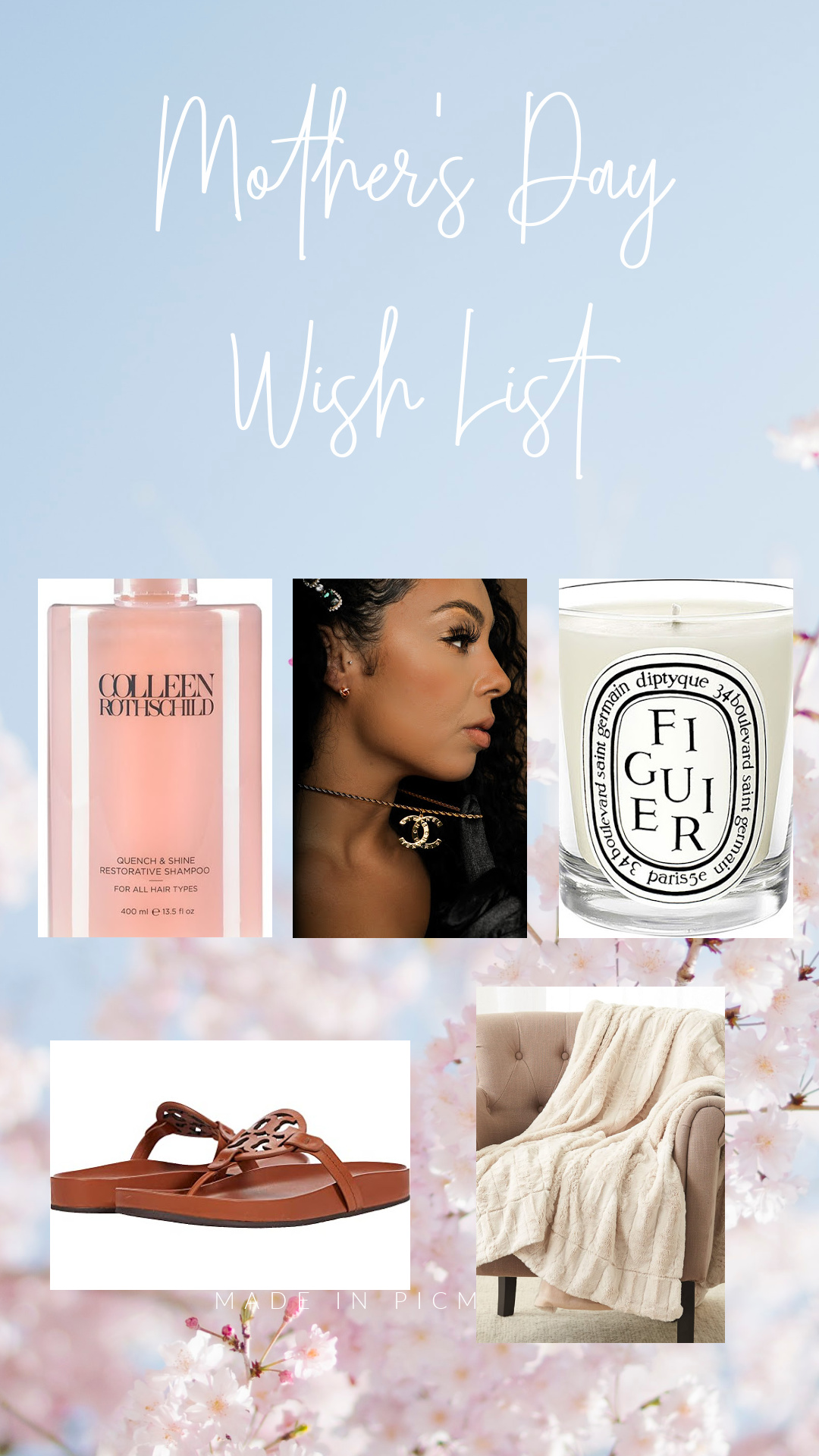 Tory Burch Cloud Miller Sandals – I have had so much foot/back/hip problems this last year. I notice a huge difference in my pain level based on if I wore my slippers around the house all day or went barefoot….and when I wear flat shoes running errands. I simply CANNOT wear flat flip flops or sandals any longer. I regret it every single time, and pay for it for days. These are supposed to have arch support while still looking stylish. Sign me up!
Bryn Chanel Necklace – This site sources and/or redesign lux brand items into beautiful, affordable pieces. This Chanel necklace is such a classic, timeless piece that would be beautiful alone, or layered with other pieces I own. I also love this LV lock necklace!
Diptyque Candles – Who doesn't love a bougie candle as a gift? I think any of them sound amazing. I love the way the jars look and would like it for my office decor.
Colleen Rothschild Shampoo – I have been using the conditioner for about a year and am obsessed. I need to try the shampoo!
Blanket – I love having cozy blankets! I have heard rave reviews about this one. It is a great size and look for the price! I would like to take on of my living room ones to keep in the bedroom, and replace it with this one!
I had shared these Slides on my wish list. When I first started this post, there were no reviews, and I went back to look at them this morning and they are getting terrible reviews about falling apart after just a few wears. Just FYI for any who are looking at them. I saw a pretty big influencer share them just this week, so I am sure they are going to be popular.