I look forward to the Add it to Your List link up every month because it gives me a place to share things I really love that don't really get a spot light anywhere else on my blog. It also has introduced me to a ton of fun things as well! Linking up with Lauren and Bre!
Garden Lite Muffins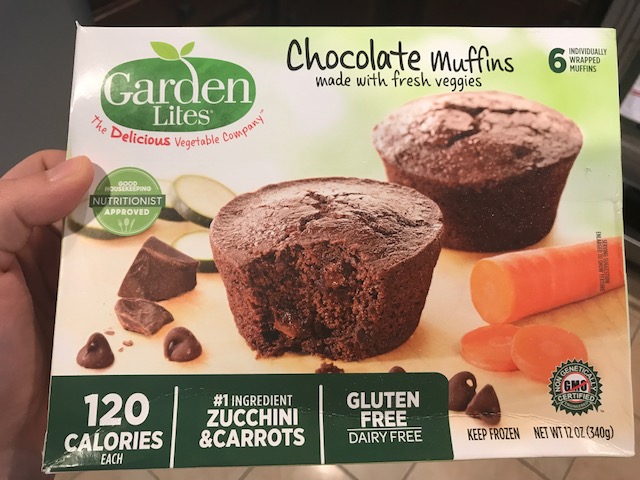 The first two ingredients on the list are zucchini and carrots and it is gluten free, so these have to be healthy right? There isn't a crazy amount of sugar and the calorie count is low and these things are seriously delicious!!!! I am definitely going to be keeping them in mind for Zoe when she gets a little older too. They come individually wrapped in the freezer section. You pop one (still in it's wrapper) in the microwave for 35 seconds and boom! Bakery tasting quality in your hands in under a minute. Perfection. I have also tried the Carrot Berry and Banana Chocolate Chip ones and they all get my seal of approval.
Cigar City Salsa
I was down the aisle where all the Mexican and Asian inspired items are in Publix and came across Cigar City Salsa. Now I am not sure if it is linked to the amazing Cigar City Brewery or not?? But this stuff is seriously SOOOO good!!!! (Obviously since this jar is practically empty before I hurriedly snapped a picture.) I grabbed a jar of the Mild and it has the most amazing, smokey flavor. Chris was a big fan of it also and we plan to go back and grab a bunch of jars to take to the beach with us! Bonus points for pretty packaging.
Bosch
Last summer, Chris and I watched an episode of Bosch. We didn't really give it a fair chance, and I think Chris had fallen asleep and missed most of it. We decided to give it another try and we have really been enjoying this!!! If you like police/crime type shows…give it a shot! I think there are three seasons out currently, so it is totally binge worthy.
I am picky about deodorants. I have tried so many natural ones, extra strength ones, etc. I find that I have to switch it up often to get them to work for me. I loathed Dove. I have tried many times in the past with their roll on stuff and never had any luck. I picked this one up on a whim after getting irritated with a few others and was pleasantly surprised!!! This stuff smells so good for a deodorant! It is light and delicate and I really like the scent a lot. Other than that, it is what it says…a dry invisible spray. I wear a lot of black and I have never had a single deodorant stain on any of my clothes since using this stuff. It lasts all day and I will purchase this again.
My mom got me this necklace as a push present when I had Zoe and I seriously wear it nearly every single day. It goes with just about any style outfit that I put on, dressy or casual. It lays so perfect, goes great layered with other jewelry or on it's own and I have gotten more compliments on this simple necklace more than any other piece I own. I cant say enough good things about it and I am going to add some KS pieces to my birthday wish list. I totally get the hype over this brand.