Oh, hey there last day of January. What??? Who is still sticking with their resolutions this year? When I was a member at LA Fitness in Atlanta, this was about the time it went back to normal and all those eager beavers that were hogging my machines at the beginning of the month were just a faint memory.
Anyways…
On Saturday, we met up with Laura, B and their kiddo at Slice! This was our first outing with friends since having Zoe. Obviously, Zoe needed to meet her future husband. She may or may not have slept the entire time we were there.
I had my first beer since February/March of 2016. It was the Tart Plum Saison from Orpheus Brewing and it was delicious!!! I am a huge sour beer fan. I resisted ordering pizza and got a salad instead. My salad did have blue cheese on it and I did consume every last morsel of it. Whatever.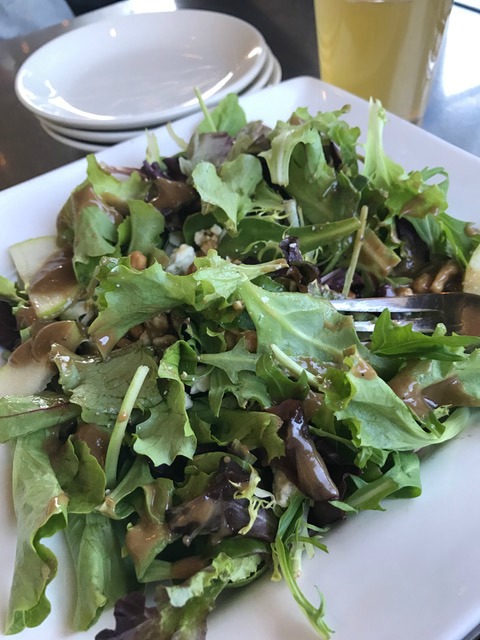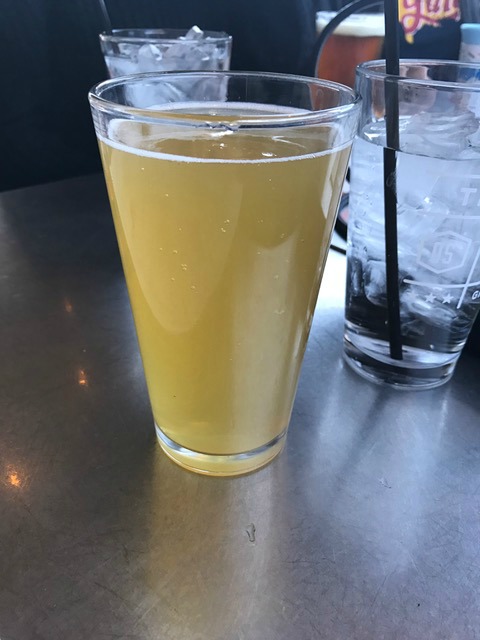 The rest of the weekend consisted of grocery shopping, meal planning, getting caught up on TV shows and watching a few movies.
So how did my month go? Overall, my main goal was to get back on track with healthy eating. I chose to do this with another round of Whole 30. Did I stay on it the entire time and never stray? No. But that wasn't my goal. My goal was to use Whole 30 to nix the cravings, added sugars, processed foods and all the other shit I was consuming. I just needed to have somewhere to start.
I got rid of those sugar cravings! Hallelujah! I also dropped a few pounds. I stayed Whole 30 about 95% of the month. There were those two days I strayed during the snow storm, and then there was this weekend. I know that I could have done better had I given it 100%. And I would have had more results if I had added exercise. But baby steps. Slow and steady wins the race!
The reintroduction phase after Whole 30 is always the hardest. You were so used to having a list of yes and no, and now you are in this gray area. I think I am going to go with a 90/10 plan from here on out. Where I am good most of the time, but if we are out and a burger or  beer strikes my fancy I allow it. Just not every day. Not that I was ever that bad, but still. I did let myself indulge quite a bit while pregnant. As one should!
Now is the time I really need to get back on the fitness wagon. It isn't that I don't want to. Oh how I want to!!!! It's just that I find myself wanting to spend every waking second that I have with Zoe. She has started going down for the night a little earlier this past week, and lasting about 6-ish hours before waking. It is soooooo awesome! If she keeps it up, I may be able to wake up before her and at least get some sort of work out in before she wants her bottle. I could be adding some free weights in during her naps and I have no excuse to have not been doing that the last two weeks. So that is what I am going to start with and see what happens! The other night I did some lunges while cooking and I am still feeling it today. Woof!
Link up with Amy and I and let us know how you did this month!
Loading InLinkz ...