What a weekend! Friday was Zoe's birthday. I can't believe she is 4. I keep looking at the calendar and the math is there, but it still makes no sense…you know?!?! I hope that she had a good birthday. I think she did. We did everything in our power to make it extra special.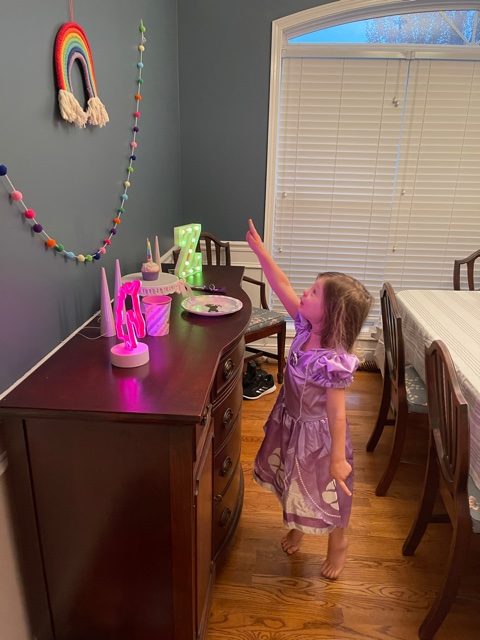 Friday morning we woke her up early to open presents, because unfortunately, Chris had to work nonstop pretty much all day with a huge project they had. We spent almost 2 hours opening gifts because she asked for LOL stuff, and if you don't know anything about LOL…they come with lots of little "surprises" in each box. Each pair of shoes, outfit, accessory has to be opened. I will admit, it was A LOT of fun opening them with her. She got so excited about it all.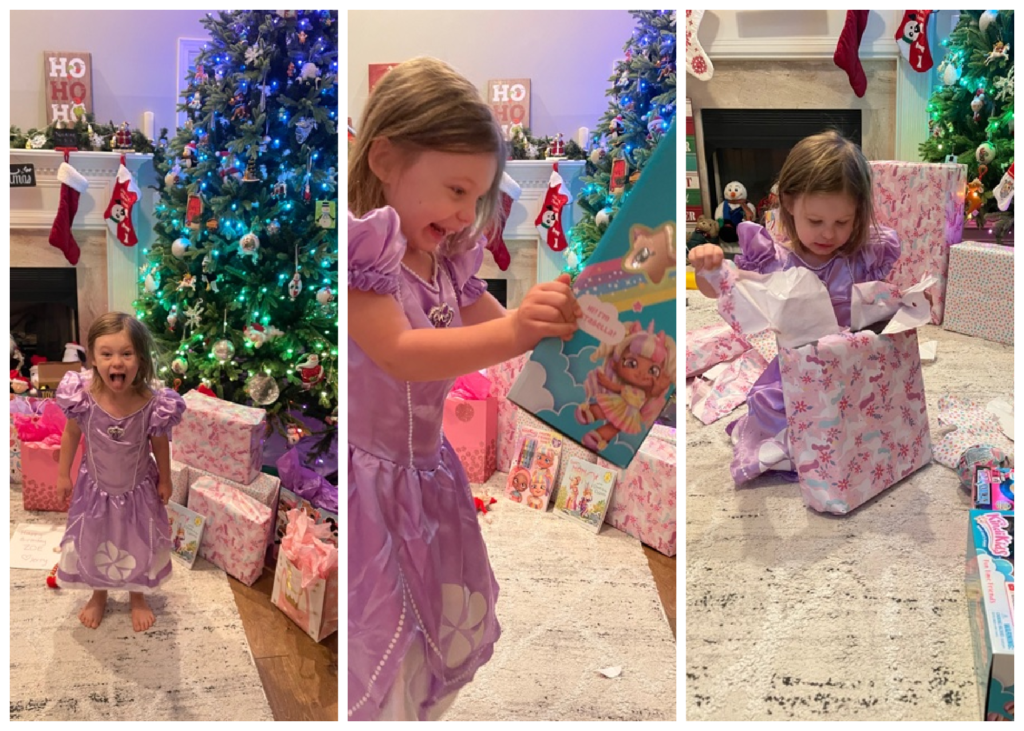 After we did that for awhile, I took Zoe to Dunkin Donuts for her birthday breakfast. She wanted a strawberry snowflake donut. When we came back, we set up the LOL house and played. Unfortunately, my work also blew up on Friday…and despite my attempts to work extra hard all week…I still had to work a good bit Friday as well. Zoe was really great and understanding about it.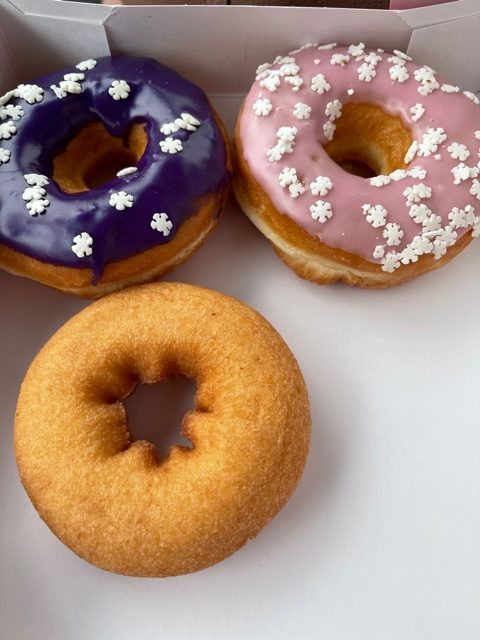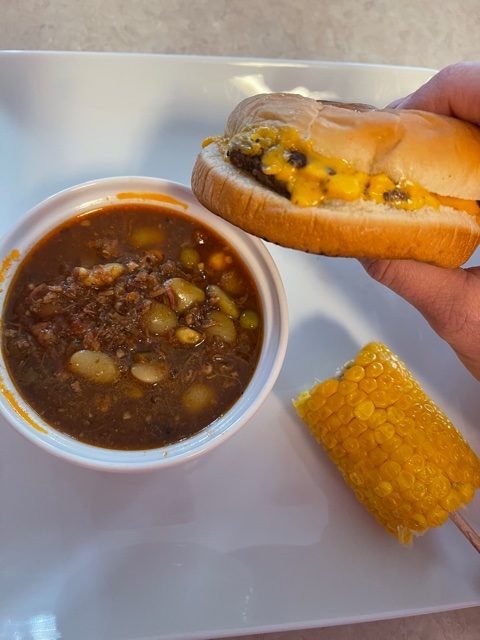 For lunch, she really wanted a burger so we went to Full Moon and grabbed burgers to bring back. My SIL came over right after we got back to bring by Zoe's presents. We haven't seen her since February, so it was really nice to see her for a few minutes. Hopefully we can do another visit soon! Chris's parents came by a few hours later to see Zoe for a few minutes as well, which had her excited all over again.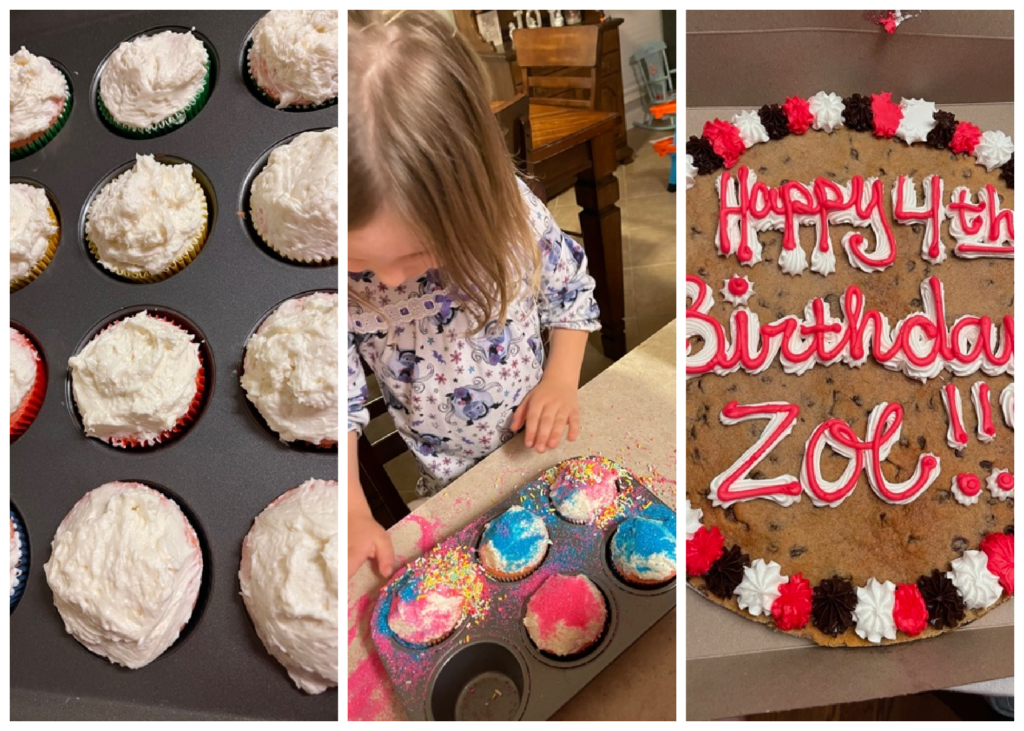 I made her strawberry cupcakes with homemade buttercream icing, and she also requested a cookie cake. We are definitely a cookie cake family. Chris was able to take a break for a few minutes to come up and enjoy cake with us!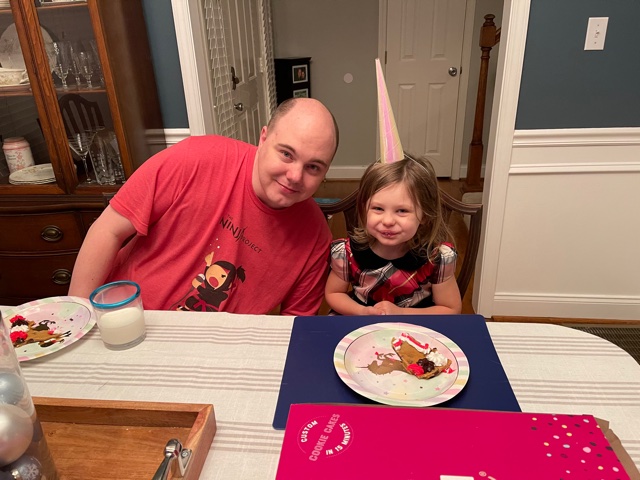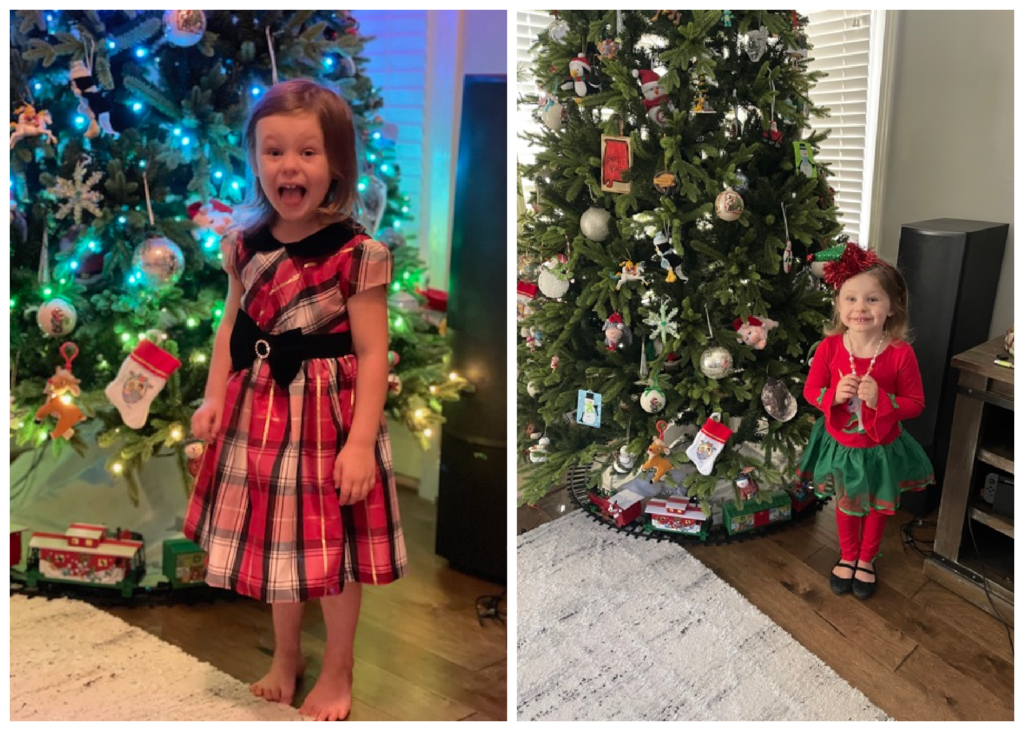 Saturday morning, my sister dropped by with presents. It was nice to spend a little bit of time with her…and then we were off to meet Zoe's best friend to have a little parking lot birthday celebration. She was SO excited to see her. her mama was so sweet to meet up with us and make Zoe feel extra special. It was also nice for me to see a friend in person too!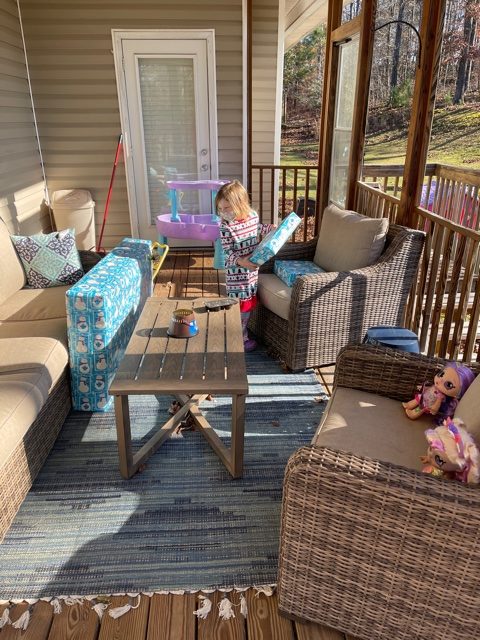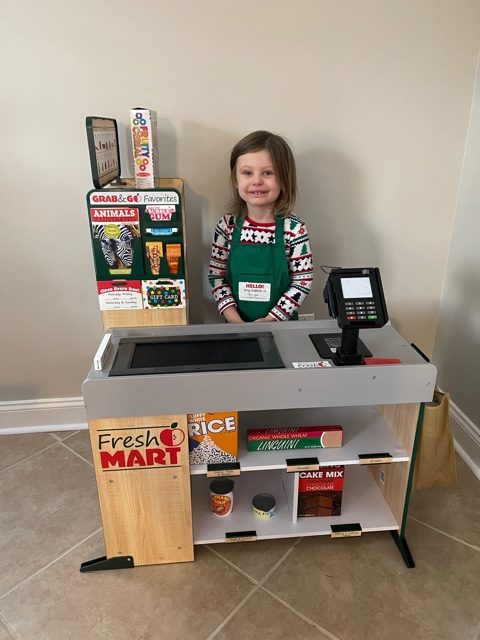 My sister got Zoe a Melissa and Doug grocery store. I have had so many people message me asking me about it. So to answer some of those questions, it came with really good instructions to put it together. Chris did like 99% of it, I helped a few times when needed. I think it took him about an hour. It is pretty sturdy, and we will definitely chose this brand over others for stuff like this. My sister had gotten her this complimentary pack to go with it. I definitely recommend it, it has the money for the cash drawer, the "pressure point" item holder and items like the gift card, gum, fruit snack, magazine, etc…and the shopping bag, apron and a few other items. And yes, the scanner really beeps. I have been grocery shopping about 200 times in the last 48 hours.
Saturday night, I gave Chris one of his presents early. I just couldn't wait! I got him the Galaxy 360 Pro. There are tons of videos on their Instagram and YouTube. I shared one Saturday night. It is the coolest! I have a coupon code if you use NADINEMATHEWS at checkout, you can save 10%. I paid for this item 100%, and signed up to be an ambassador because I thought it was super cool.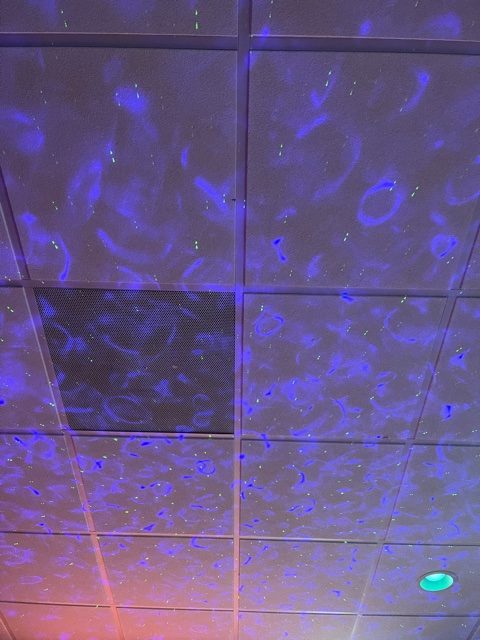 Sunday morning I spent quite awhile shaving Mac and giving him a bath. I am no dog groomer, and it took way longer than it probably should have….but he looks like a new man lol. Mac is 10 years old, and this is the first time I used dog clippers on him. We normally have him groomed at the vet, and I would use scissors in the past if he got a knot somewhere, but this was full blown shaving. I was really nervous to do it, but I didn't cut/nick him at all….so these were great clippers if you need some!
We ordered Tazikis for lunch/dinner. I got the pimento cheese sandwich for lunch, and we ordered the family meal of grilled chicken, rice, taziki sauce and greek salad for dinner. Everything was sooooo good!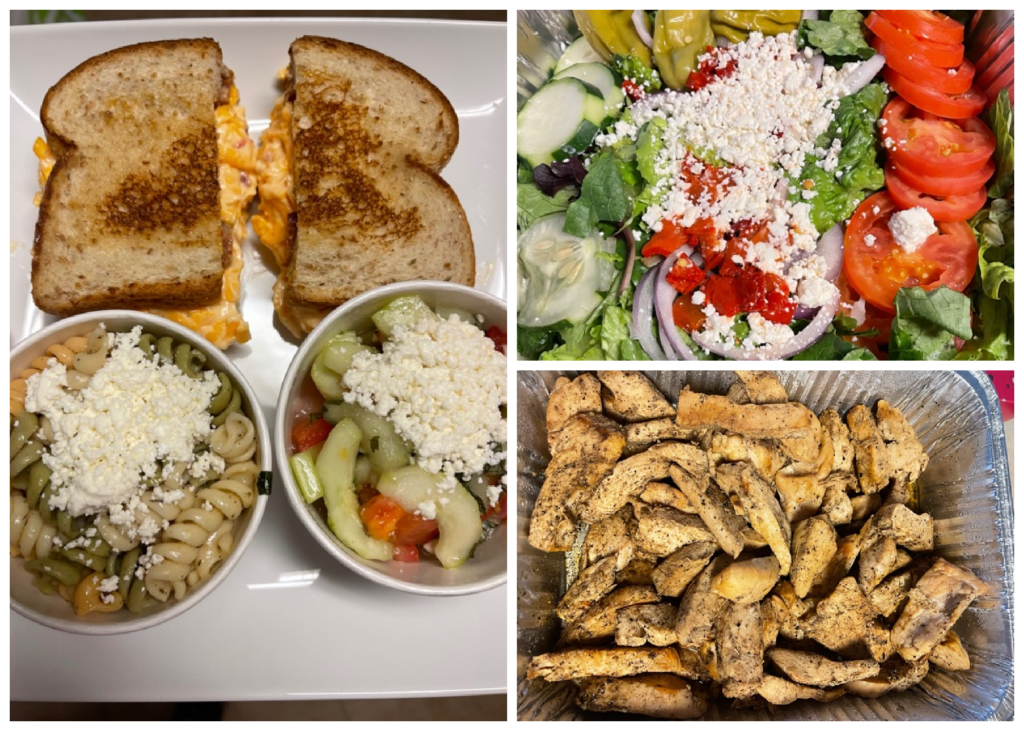 Last night we all snuggled in to watch Elf, and both Zoe and I fell asleep! It was a busy weekend and I guess we were both worn out.