It is hard to believe that I have a four year old! It feels like the fastest four years of my life. It has been such a joy and privilege getting to watch her grow and change. Her personality has always been strong from the very start. She fills any room she is in, and I love that about her. She never meets a stranger, finds something to celebrate every single day, and is the girliest girl I have ever met. She is really good about saying thank you for every day things, and makes my heart swell with pride when I hear it.
She is also incredibly stubborn, very dramatic and funny as hell. She has me cracking up every day. That is when I am not losing my shit because there is too much of Chris and I in her. Arguing with a tiny, irrational version of yourself is not for the faint of hearts. I think most parents can relate to that.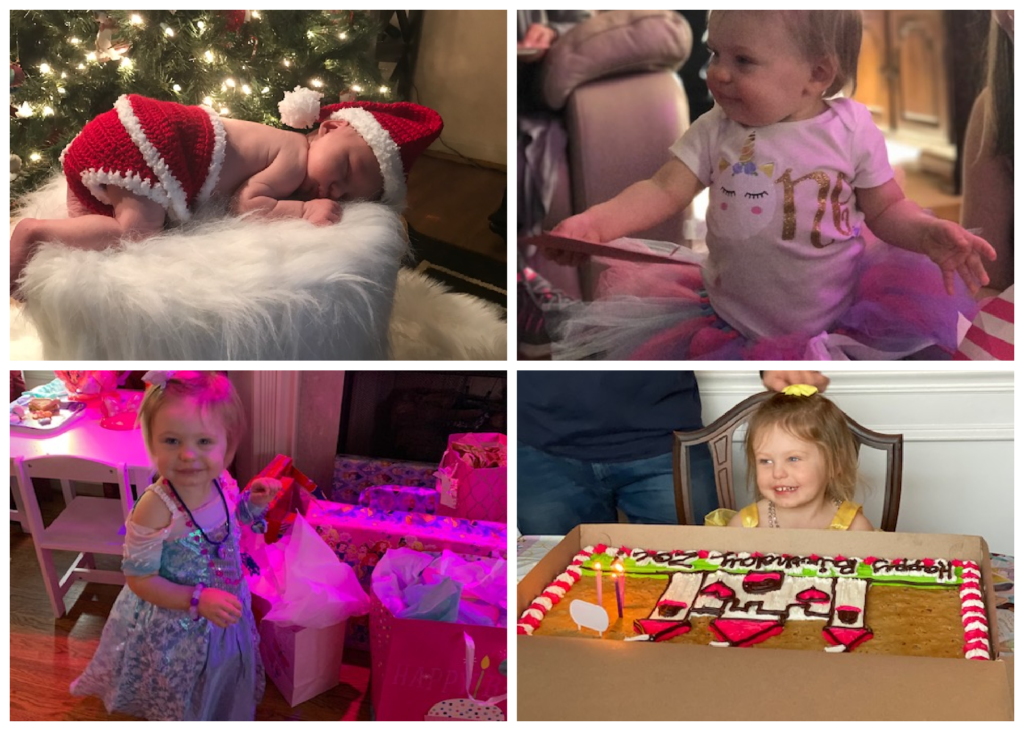 Over the past year, she has learned all her shapes, letters, some numbers. She understands the concepts of patterns, same and different, big and small, seasons, items that belong together and ones that don't, can count to 20 (most of the time) and can color in the lines pretty darn well. It is amazing how much she has learned just since we have been home in March. I am no teacher, and she would probably be thriving even more in school with professionals who aren't distracted by their full time job most of the time just squeezing in lessons for 15-20 minutes each day when I can….but that is where we are this year. I am thankful that she still has another year and a half before she starts kindergarten, based on when her birthday falls. I feel like having that extra year will have her extra prepared.
Today I am going to do everything I can to make her day extra special given the circumstances. I mean, she is stuck at home with me again, for like the 275th day in a row or something like that. She wont get to have a real party with all her friends, and it is something that she has expressed being upset about several times over the last few months as we have gotten closer to the day without anything really changing. Back in March, I never dreamed of spending Chris's birthday in May still at home. In May, I thought for sure my birthday in August would be back to normal. I sympathized with friends over the spring and summer who couldn't have parties for their kiddos and made sure to send presents so they still felt special on their day…never thinking it would be me in December, yet here we are.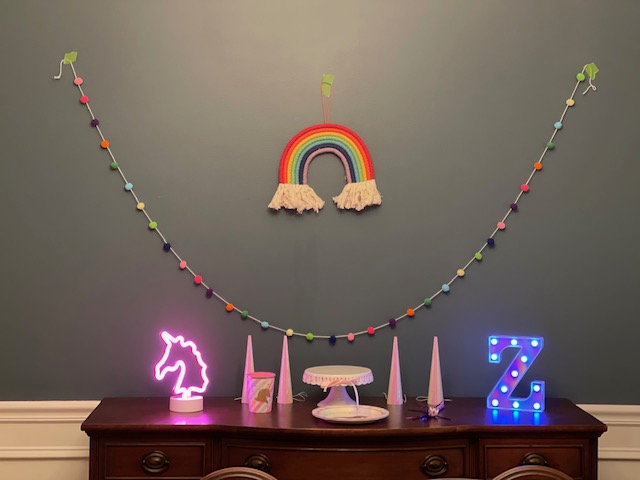 I hope that when Zoe looks back on her 4th birthday, she remembers all the extra time we got to spend together this year. I hope she remembers all the laughs, the random every day parties to celebrate anything and everything, the extra magic that the holiday season has brought us, and understands the decisions that we have made to keep our family as safe as we can.