Tuesday is Monday's cousin. It isn't even the middle of the week yet, Friday just seems so far away! You gotta find some way to make it fun! Insert: Taco Tuesdays! Or you know…if you like Tequila…it could be Tequila Tuesdays! Secret? I HATE tequila. Sorry. I do like frozen mango or strawberry margaritas and that is about where my tolerance for tequila ends.
Sometimes, I like to switch up our Mexican meals because there are just so many different ways to serve meat, beans and rice! I have shared my Mexican Skillet and my Salsa Chicken in the past. Today I wanted to give you an idea for an at home taco salad!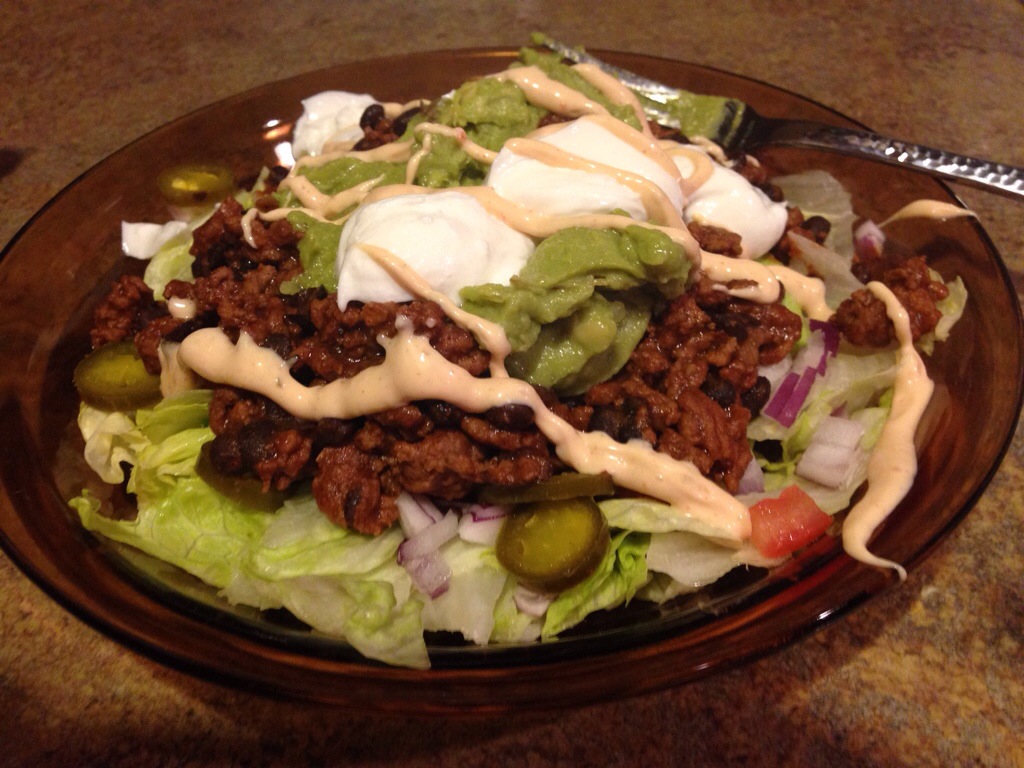 What you need:
meat – I prefer extra lean ground beef in my salad but you could use ground turkey or chicken
1 packet of taco seasoning
lettuce – I used a head of lettuce, chopped. Sometimes I buy the lettuce shreds if I am feeling lazy
1 can of black beans, drained
Toppings:
purple onion
tomato
jalapenos
guacamole
Greek yogurt
cheese
southwest chipotle ranch dressing
What you do:
Cook your meat like you would for tacos. After my meat is browned, and I am adding my taco seasoning…I go ahead and toss the black beans in to get the flavoring too!
Layer lettuce, purple onions, tomatoes, and jalapenos.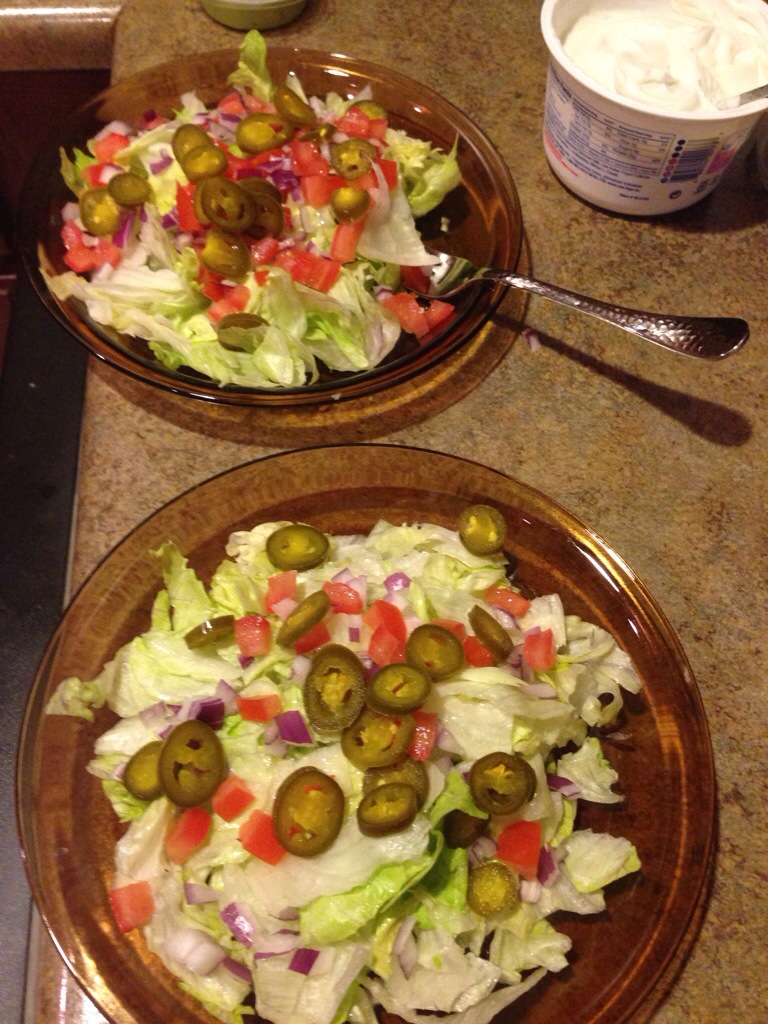 Add the meat and black beans.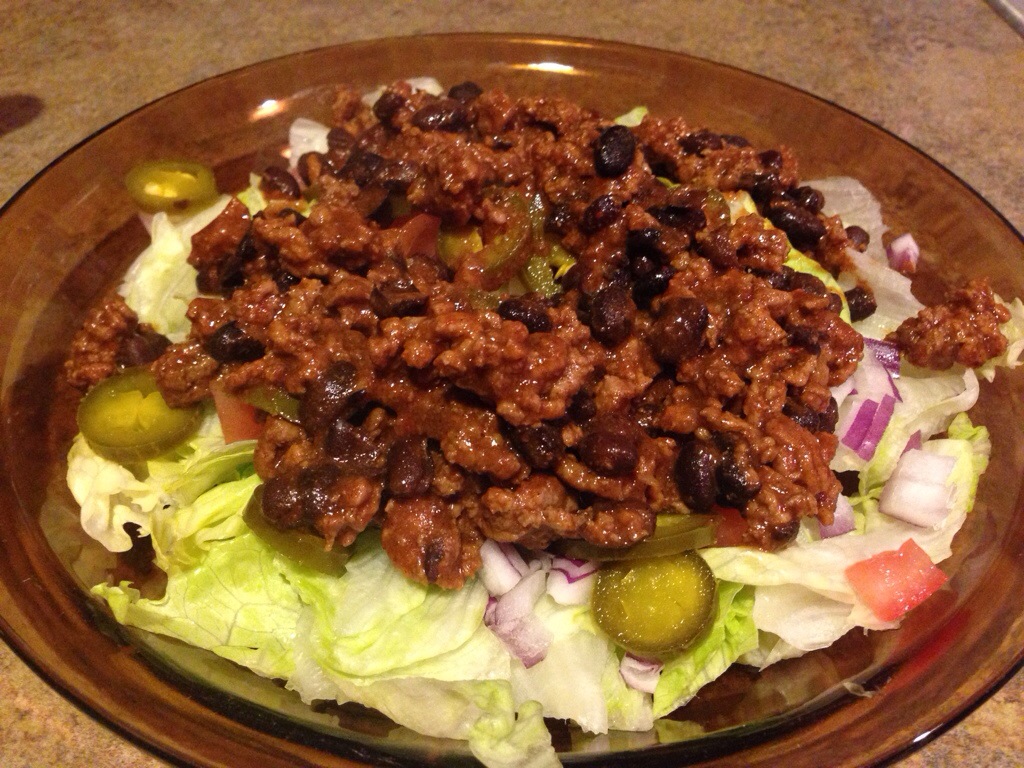 Top with greek yogurt, guacamole and dressing. (Sometimes I use salsa instead of dressing.)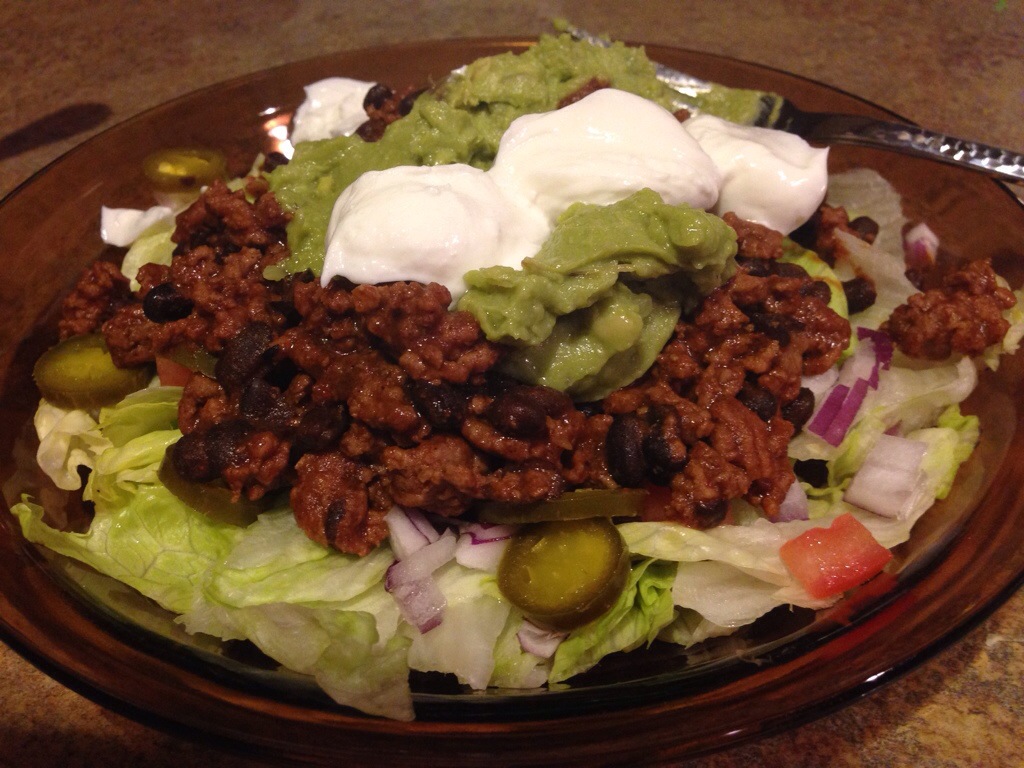 The salad is delicious and filling! This is an easy recipe….if you can even call it a recipe. It is more like tossing stuff in a bowl! I just like to get inspired by simple ideas of what people are doing and that is why I wanted to share this today! Sometimes we get so caught up with Pinterest and all these fancy dishes that the basics get lost. I like the basics.