Well hello there! I had a very eventful weekend full of fun, so let's just get right to it!!
Friday- My boss was super awesome and let us leave at 3:00pm! We have been slammed lately and we have a lot more stuff coming between now and the end of the year, so he said that we could use a little break. Thank you! That gave me enough time to search for a tiara! Unfortunately, my search was unsuccessful. Target, why you have no princess frilly tiaras in your store?! How were people going to know I was a damn princess without my crown?
When I got home, Chris and I left to go immediately back downtown! We stopped at Todd English Pub for some Junk Chips and a beer to pre-game for Disney On Ice! Don't judge, we weren't the only ones having adult beverages before the show! The whole place was packed with people waiting for Disney On Ice!
Disney On Ice!!! Oh my goodness. I cant even put into words as to how awesome Disney On Ice really was! We had front row center seats, basically ice was being kicked up on us that is how close we were. The theme was Disney Princesses and Heros. Let me tell you, this show did NOT disappoint. Mickey and Minnie hosted, and Goofy made a guess appearance. Tinker Bell also was a huge part of the show, her fairy dust started each of the different stories. There was Aladdin, Snow White, The Little Mermaid, Tangled/Rapunzel, Sleeping Beauty, Beauty and the Beast, and some new princess I didn't recognize.  I took over 60 pictures, but they were all with my iPhone so the quality is amazing or anything, but here is a look.
The show was AMAZING!!! If it comes to your area, you have to go! I told Chris we will go every time it is here! I loved every single minute of it!
Saturday – We watched a few episodes of The Lying Games in the morning with our breakfast, then headed over to Chris's parents house for a bit to pick up a few things and see them. We then got our grocery shopping out of the way and settled in before the Alabama vs LSWho game! The game was AWESOME!!! It rained some during the game and someone was holding up a sign that said "It's raining national titles out here!"  Between that and "The Fox says Roll Tide" sign….it was super fun!
There is also this. LOL!! Sorry Oregon, maybe next year.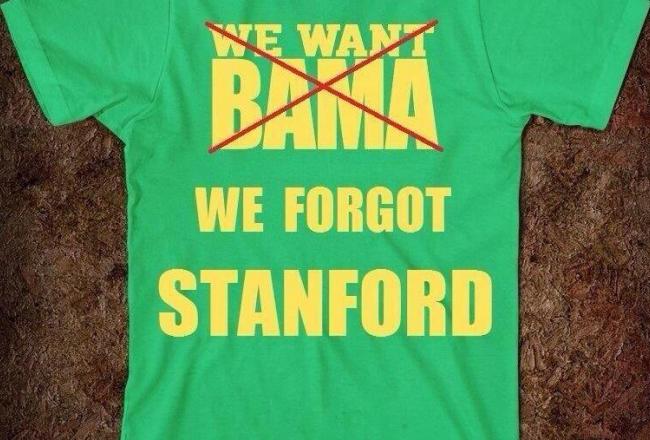 Sunday – Our anniversary was yesterday!!! We had already exchanged presents earlier this month, so yesterday we exchanged cards and Chris took me out to a wonderful dinner at Village Tavern. They have the best crab dip ever! I also got a spinach salad and tomato basil soup that were both delish! We finished off the evening with some creme brulee for desert. Here is to many more wonderful years!