–Ok, I have to get this off my chest. I may have confessed this before, but clearly the message didn't get out. IF ONE MORE DAMN PERSON INVITES ME TO PLAY CANDY CRUSH ON FACEBOOK I AM GOING TO UNFRIEND THEM! You make me want to punch babies and kill kittens. Please. For the love. STOP IT! If I wanted to play that game, I would download it my damn self.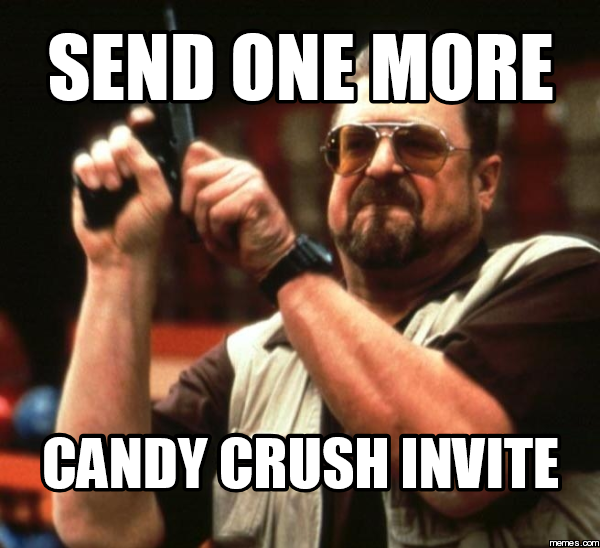 –Maybe I painted my toes sparkly purple in honor of the lovely spring weather this past weekend. Maybe I am sort of obsessed with how sparkly they are. I got this nail polish on clearance at Target for $1.88. I mean, does it get any better than that?! NO! (Pay no attention to my hideous feet just look at the sparkly goodness!)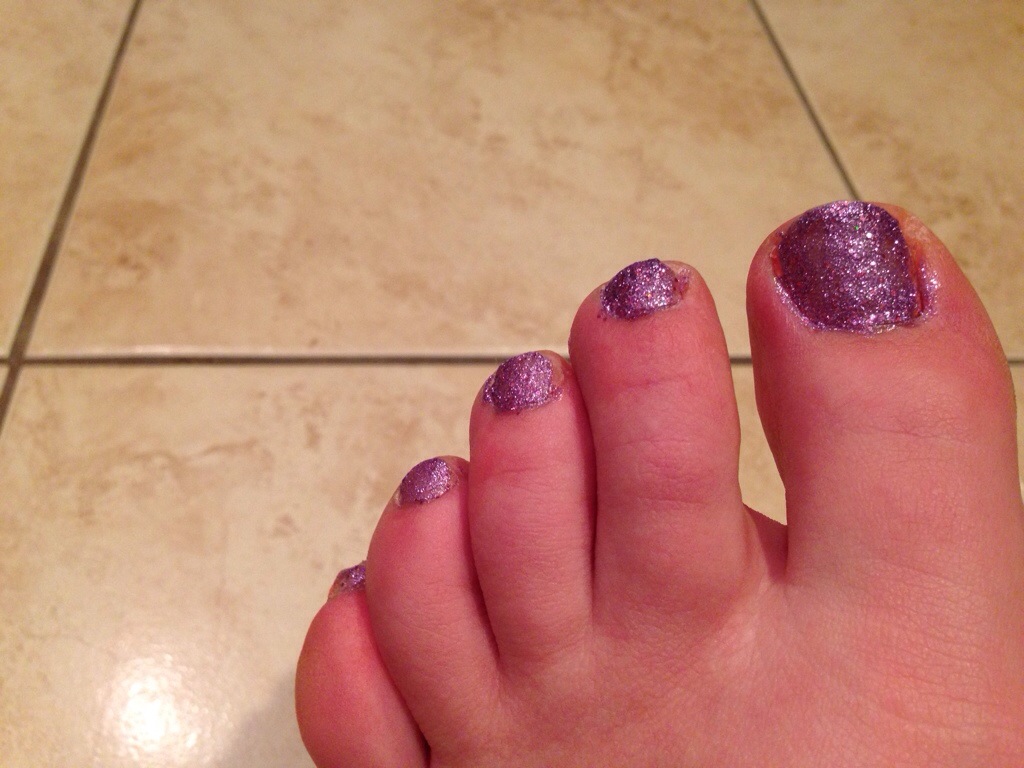 –Maybe I am obsessed with the clearance sections at Target and frequent them weekly. I like to save money on cool stuff. Sue me.
Oh yeah….that's the stuff!!!! Give me all the red stickered items!!!
–I might be the only person that feels this way but I sort of COMPLETELY hate the "happy" song by Pharrell. It doesn't make me happy it makes me angry. It gets on my damn nerves and I really wish that it didn't have to play on the radio every five minutes. It does make me rather thankful for Spotify where I NEVER have to hear it!
–I am about two and a half weeks clean from diet soda. I haven't killed anyone yet. I find this to be a huge accomplishment. I have completely gotten rid of it before in my life, I dont remember when I let myself let it slip back in…but it needs to stay gone!
–Now that warmer weather approaches, I supposed I need to actually start shaving my knees again. Why is it the only place that never seems to shave right? Am I the only one who cant seem to figure out the secret to perfectly shaven knees? I ALWAYS miss a spot somehow?
It's Wednesday, people! Make sure you are wearing pink and hook up with my favorite Canadian fitness Jesus Kathy and confess all your dirty secrets! Also, don't forget my other fitness inspiration Liz and her hump day blog hop! I still laugh at the camel. Sorry that I am NOT sorry about that!