I always like the coffee chat posts that people do from time to time. Just like you were chatting with a friend over coffee and sharing random bits from your day to day life. Speaking of coffee, anyone try the new Starbucks Cinnamon Shortbread?
I spent most of the day yesterday thinking it was Monday. I even sent out my normal Monday marketing email at work, only to realize about two minutes after I hit send to all 308 recipients, that it was in fact Tuesday. Oops! No one else really noticed, so a win for me.
The weather here can't decide what it wants to do. One day it is 60 and rainy and humid and we have tornado warnings, and then over night it drops down into the 20's and cant seem to make it out of the 30's the next day and you see snow flurries.
I really enjoyed our long weekend. Saturday morning we walked around Best Buy and grabbed some Mexican for lunch at Casa Fiesta. Zoe LOVES eating out, and Mexican is her favorite.

The rest of the day was spent watching Blacklist while Zoe napped, and hanging around the house. It was fabulous!!!
Sunday morning, Zoe and I headed out to our usual Target grocery trip after I had done some cleaning around the house. Of course, Zoe had to take some OOTD pictures first. She cracks me up!!! If you notice, Zoe is almost always sitting on our brick wall by the bushes. I had her take a picture there once about a year ago, and now she thinks all pictures must be taken there.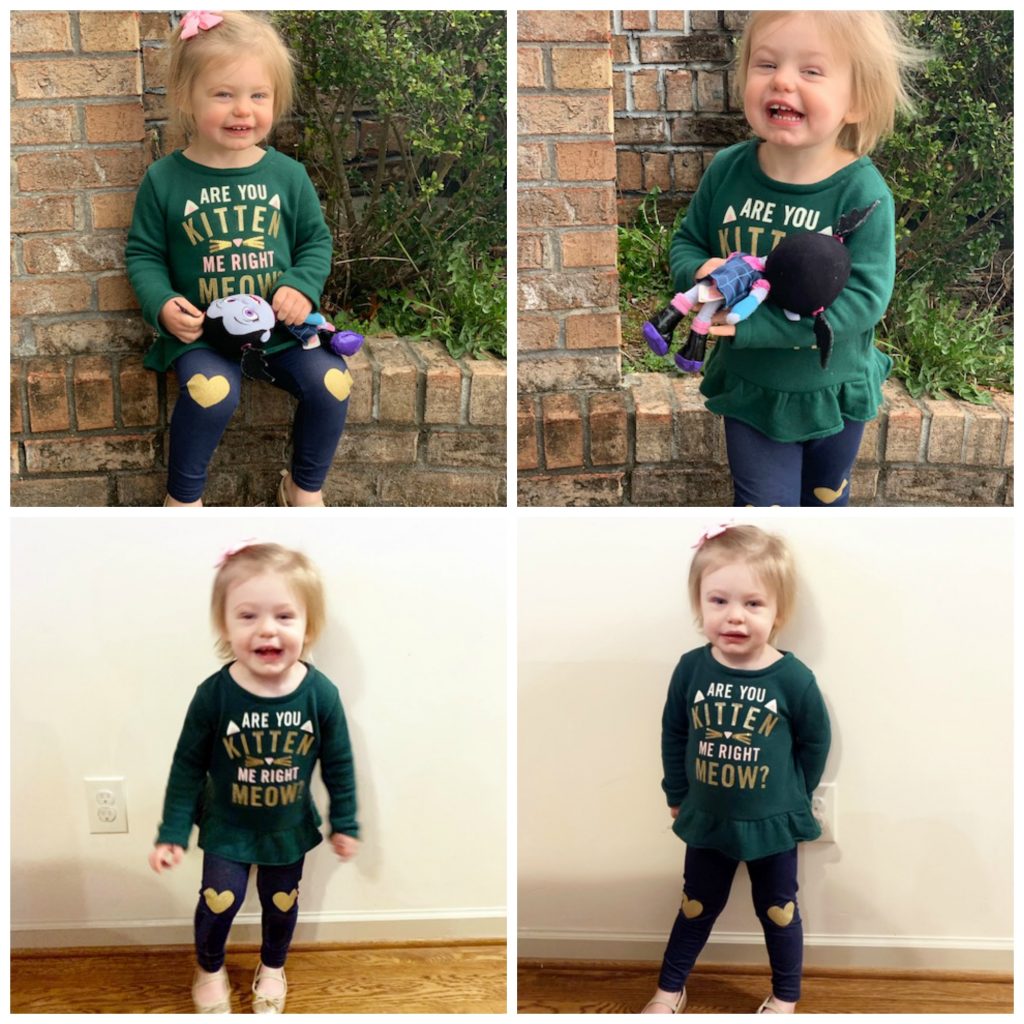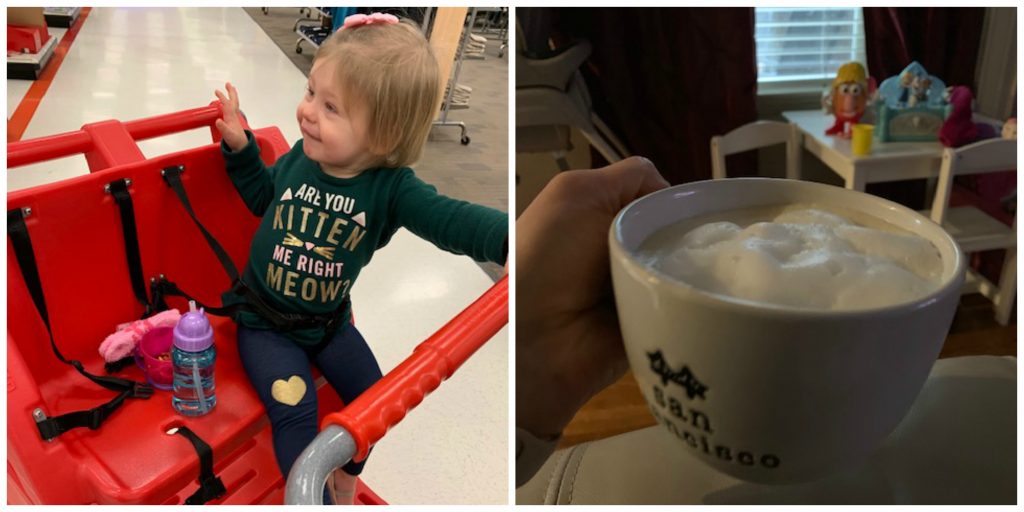 During her nap, Chris was working on re-wiring our entertainment center in basement, and I took down a TON of stuff for bulk trash pick up. And of course, we got in some more Blacklist with homemade lattes!!!
Monday, we had some errands to run and returns to make. Zoe had received a duplicate toy for Christmas, and we took it back to Walmart and let her spend the gift card money on anything she wanted. It was her first time having "money to spend" and a certain amount to budget. She actually got A LOT with her little bit she had on her gift card. She even understood that she had to put something back because she wanted to pick something else more.
She was hardcore people watching in that shopping cart. She got a baby car seat for her dolls, a ball with hearts all over it, and then we let her go over budget with a Moana necklace because it was in the wrong place on a shelf and I figured that wasn't her fault. The last picture is super blurry, but it is her taking pictures in her necklace from all angles. The kid cracks me up!!!

We also got some crafting in this past weekend. Michael's was having a BOGO sale on Disney crafts, so I grabbed this Mickey felt board that can be rearranged over and over again, and a princess crown that Zoe spent quite some time finding the perfect place for all the princesses and jewels. You can tell she is in deep concentration trying to decide where each character should go on the board.

Oh, I forgot to mention that Friday was Frozen day at school. Zoe went in her Elsa costume and was soooooooo excited!!!! She would wear this daily if we let her.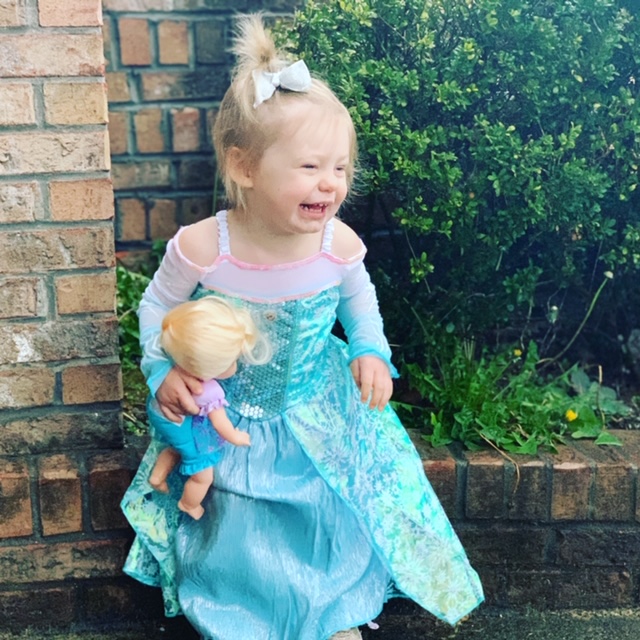 Have you read How to Walk Away??? I just finished it last night. Such a good read!!! Definitely add it to your list! I am going to start Little Fires Everywhere today. Hopefully. What are you reading?
It was nice getting to chat with you. I am off to take Zoe to her 2 year wellness visit today. I think I am going to grab one of the Cinnamon Shortbread drinks on my way into the office afterwards, as a treat for the guilt I feel watching Zoe get her shots. It is heartbreaking to watch her face as the realization hits her that I am holding her down and just let someone stab her in the leg multiple times and she doesn't understand why. Traumatizing for all parties involved!