Another weekend has come and gone. I feel like I just typed my last weekend shenanigans post yesterday. Not quite sure how that happens. I have noticed that blog land has been particularly quiet these last few weeks. I guess everyone is trying to get as much summering in as they can.
Friday – When you live in a small town, you tend to cling to the local restaurants for some help on nights you don't feel like cooking but don't feel like eating out either. Chris and I ordered Landmark BBQ for take out, and the place was packed! If you can believe it, that little shack below had about 15 cars parked out front. Crazy!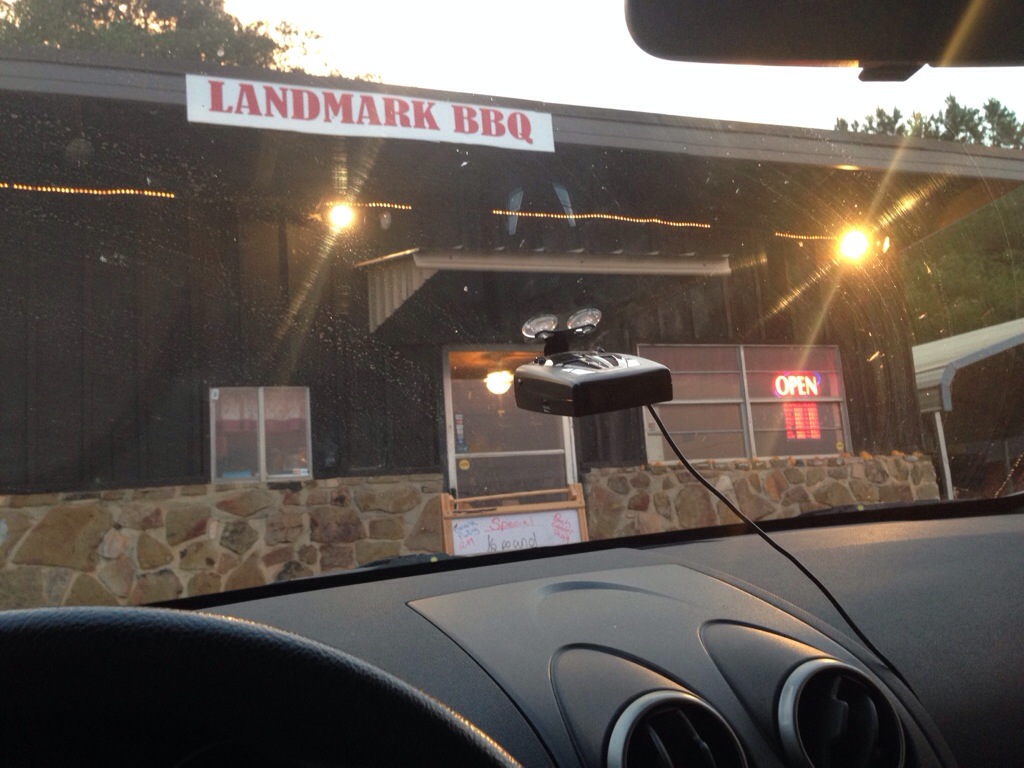 I ordered the pulled chicken plate with smoked beans and potato salad. Yum!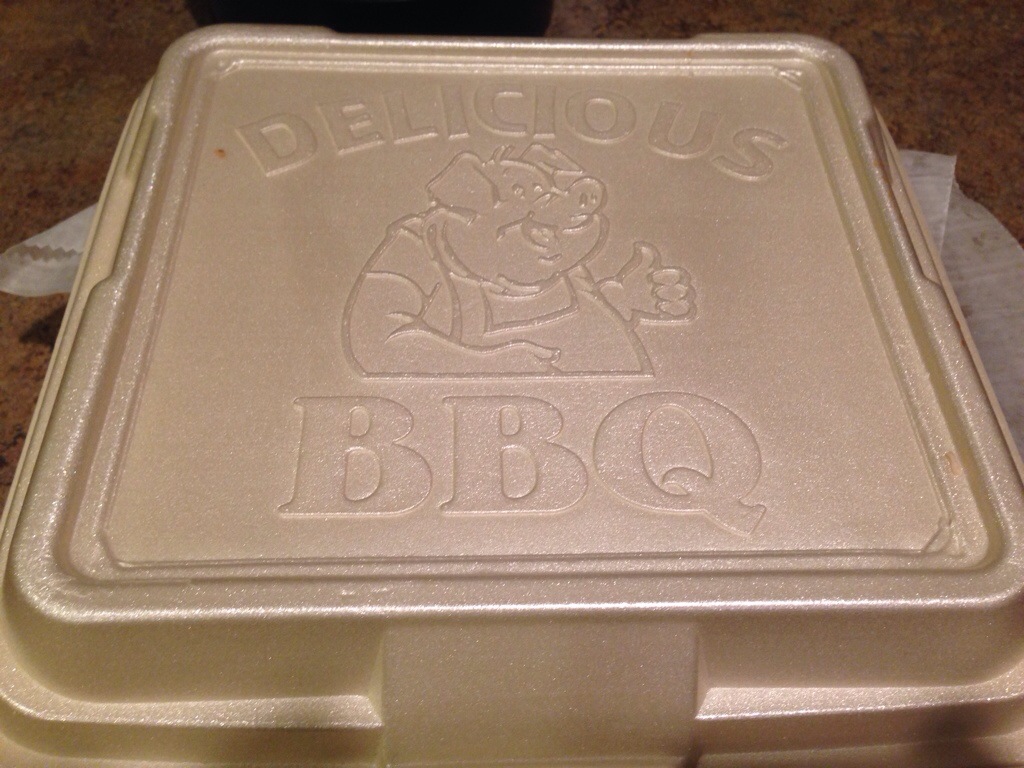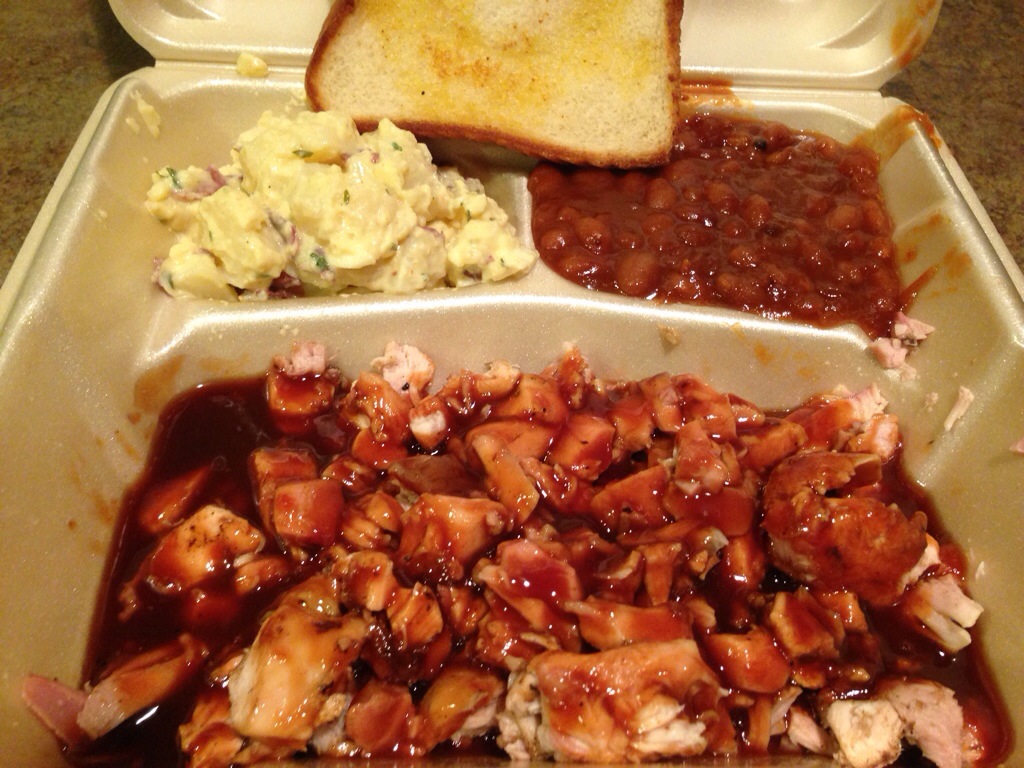 Saturday – I had an appointment first thing Saturday morning to get my hair cut and highlighted. Finally. I haven't been since like March. I told Kerri to take off as much as she needed to make it healthy again. She also added more of the deep dark red highlights this time than she did last time. I was super excited for something new and different. She also makes me want to purchase a curling iron, I liked how she styled it.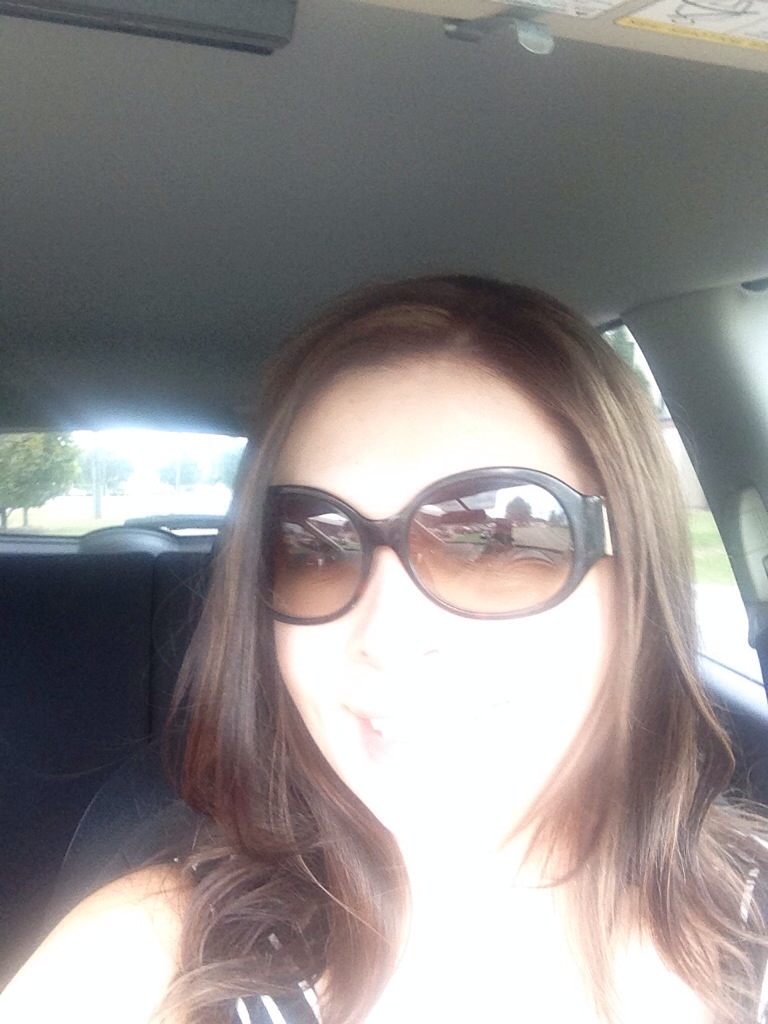 After my hair appointment, I came back home and Chris and I had lunch and watched a few episodes of The Good Wife. We then decided to head out for a little while. We headed downtown and looked around at What's on Second, checked out Bargain Hunt…then headed to The Summit to see what Michael Kors had. (My birthday is coming up soon!) I didn't really see anything at Michael Kors, surprisingly. I feel the department stores have a better selection that the actual store. Crazy, right? We also walked around Saks to see if they had anything, but I wasn't sold.
We stopped for an early dinner at Village Tavern. We just ordered the crab dip and chatted. They have the best crab dip!
Then we headed to Trussville and checked out Best Buy and did our grocery shopping while we were out. Groceries are expensive!!!
Sunday – We made breakfast Sunday morning.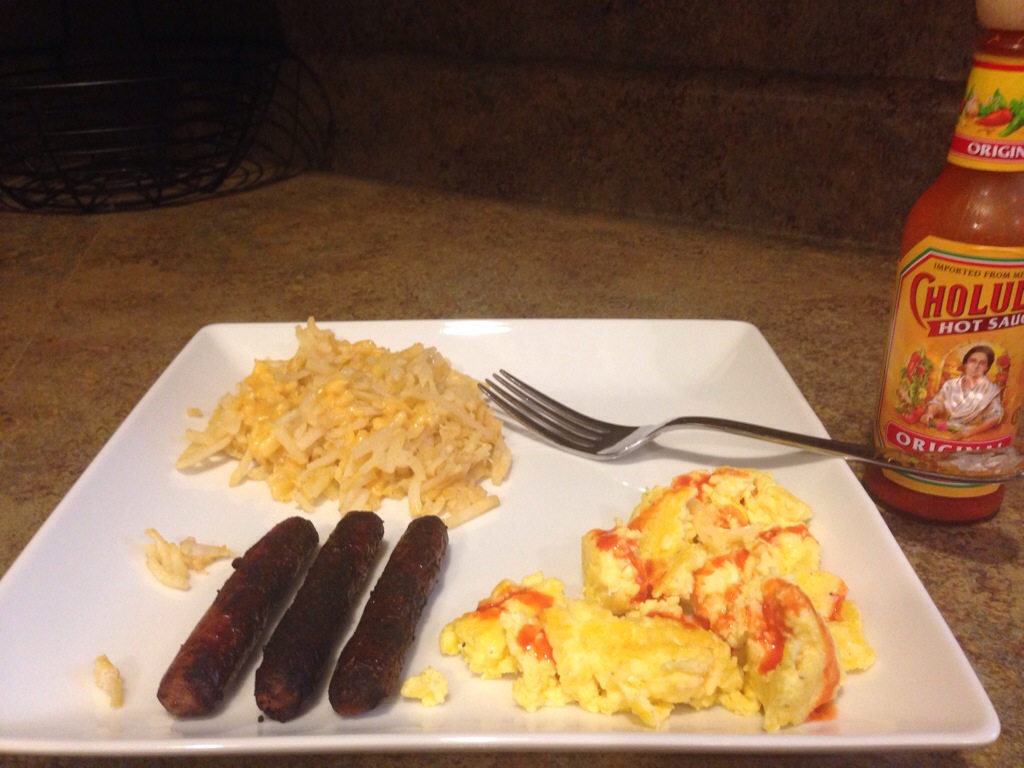 And basically spent the rest of the day looking like this while watching The Good Wife and the Carbonaro Effect: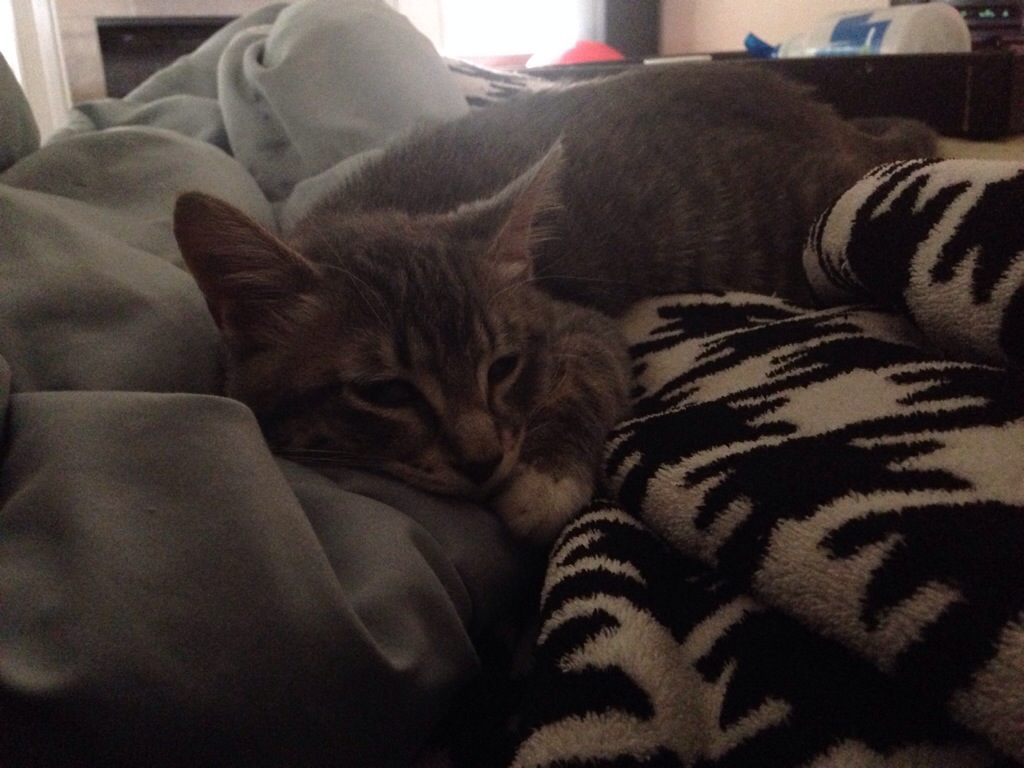 I also painted my nails with the summer block party set.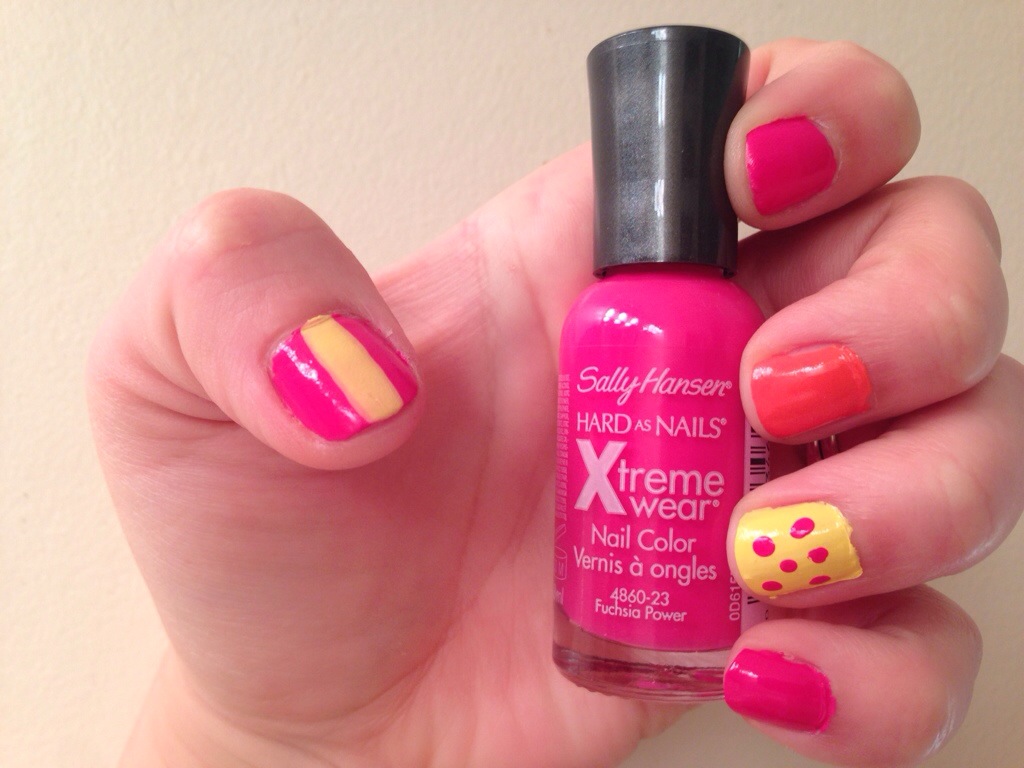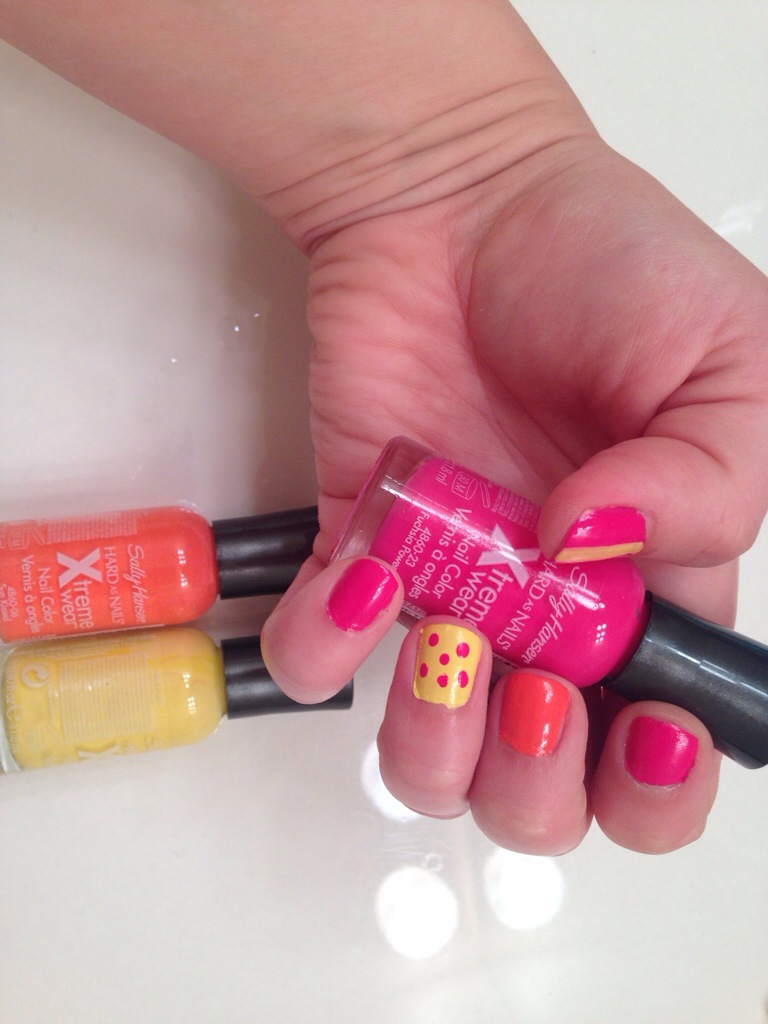 I hope everyone has a great week!!!!