This weekend went by so quick! I only have two days of work this week (today and Wednesday), but they are going to be VERY busy days!!! I have a lot due and I have no clue how in the hell I am going to squeeze it all in?!
Friday – We spent the night in on Friday. I got some cleaning done and we watched TV and had cheese tortellini for dinner. It was much needed down time!
Saturday – I finished cleaning and took Olivia to the vet for her second round of shots. The vet said she was looking very healthy. The vet tech told me that Olivia had big paws. Uh oh. I wonder if she is going to be a big kitty?! My guess is she will be bigger than Mac, haha. Poor Mac, he already has little dog syndrome. Livy is teething right now and has lost two kitten teeth.
Saturday afternoon we headed over to Bargain Hunt to look around, then off to World of Beer. We hung out there for awhile enjoying a few beverages and some shrimp. They have the best shrimp!
After a few delicious beverages, I switched over to Diet Coke. Destiny (we are on a first name basis with most of the Saturday staff) brought it out in a mason jar, so of course I had to snap a picture! Mason jars remind me of my childhood, I remember always drinking out of them when I was little, before it was "a thing." Does that make me hipster? Maybe.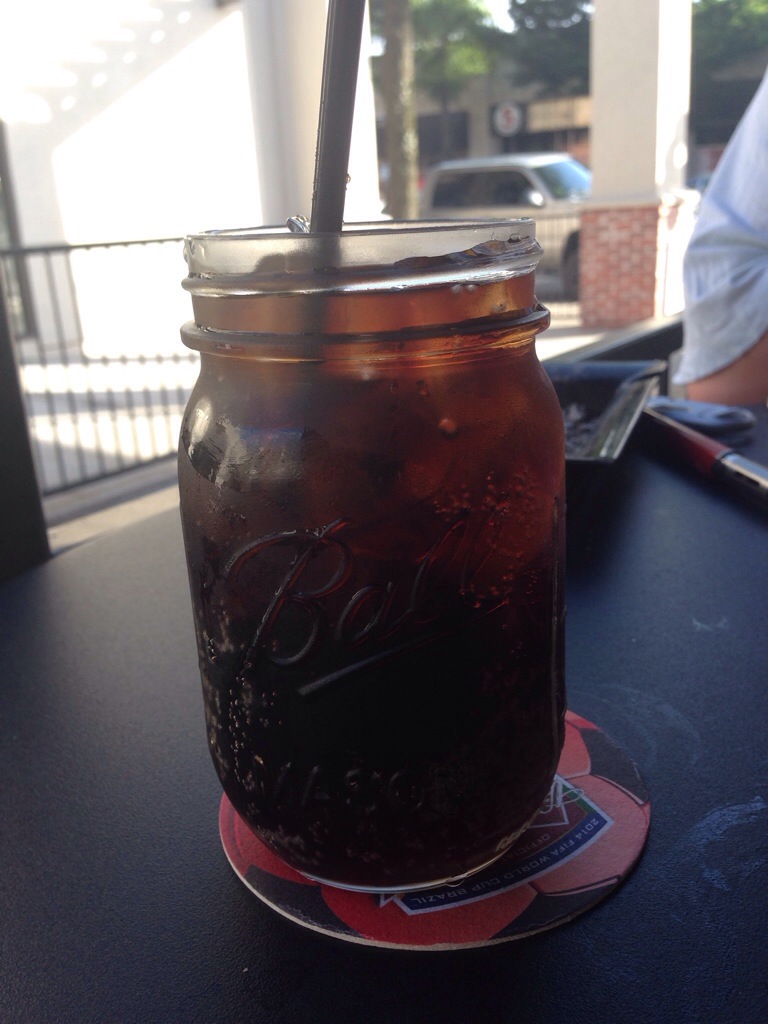 After WOB, we decided to head to Jack Brown's Beer and Burgers for dinner. I mean, we can get a delicious dinner and drink for under $30 there…so it is hard to beat! I ordered the Danny Laruso this time. It had cream cheese and jalapeno jelly. It was so good!!! I really liked the flavoring of the cream cheese with it, and the jalapeno jelly added a little kick… something completely different. Their pickles are so good too!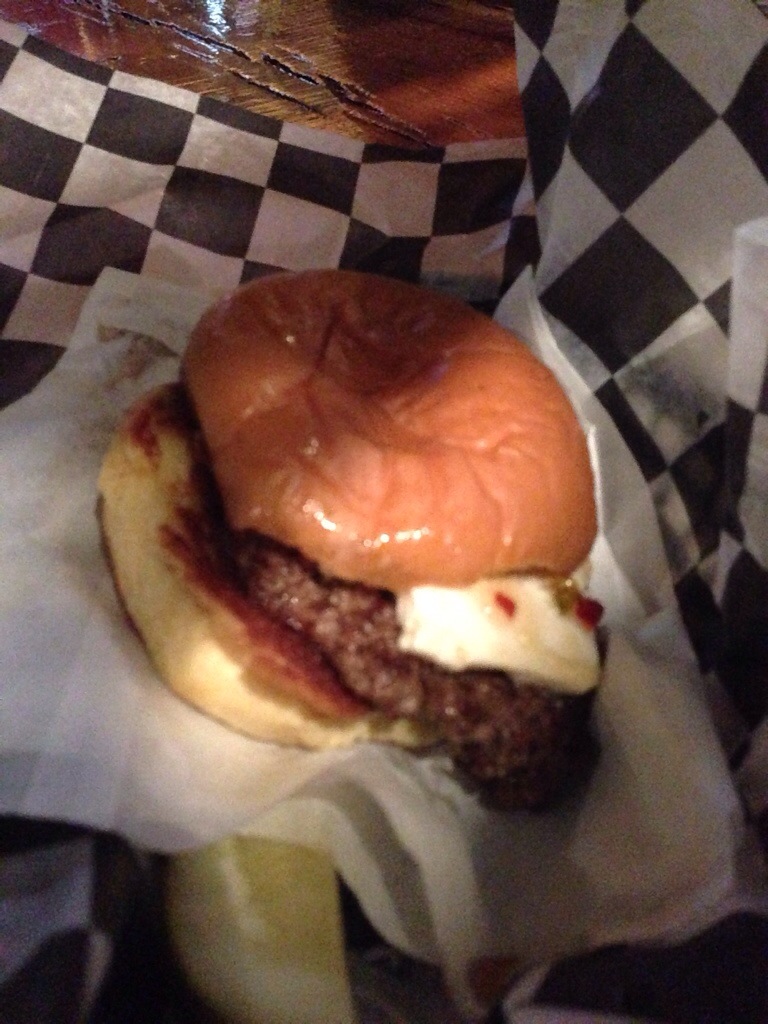 Sunday – I made breakfast Sunday morning, then headed outside to cut the grass. I was a grass cutting machine and did the entire front and back yard! It was so hot and humid, and I was sweating buckets after an hour and a half…but I got it done!
I got the meal planning and shopping done for the week, took inventory on all of our sunscreen and after sun potions for the beach next weekend, cleaned out Gracie's ears, and did a few loads of laundry.
Poor Gracie. She is a walking chronic ear infection. When I took Livy to the vet, I asked if there was anything else I could do for Gracie. I clean out her ears several times a week, give her baths with special shampoo, we switched her food so she is grain free. I am at a loss with her allergies! The vet suggested that I give her fish oil capsules daily. Gracie is really good about taking medicines, I just dip the capsule in peanut butter and she is good to go. I hope this helps! Do any of you have pets with allergies that could offer suggestions? Some nights I have to drug her with Benedryl so she can have relief. The vet said it is certainly a pug thing with the ears…but it just isn't her ears. She is constantly chewing at her feet and her belly is always itchy.
We started binge watching The Mindy Project yesterday afternoon. We stayed up way too late last night watching it! (As in I was up past 11 when I am usually in bed by 10. Oops!) I really like the show and I think it will become part of our regular watches.
I have a feeling blog land will be a little scarce this week, especially towards the end with the 4th coming up. I haven't decided if I will have pre-scheduled posts every day or not. I am sure I will have a few. Tomorrow I am heading to Atlanta with my mom. My mom's best friend/my Godmother is coming in to town from Pittsburgh today. I am taking them to the aquarium, Ikea, Atlantic Station and some good restaurants. I can't wait!