Be prepared for some back to school pictures today! It is move up day, and Zoe has graduated to the "big girl" side of the hallway at her school. There are going to be 16 kiddos in her class. Can you all imagine 16 kids aged 2.5 to 3 all at one time?!?! Bless those teachers and their amazing hearts. I do not have the patience for such things!
Friday I worked from home, since Zoe's school was closed. I took her to the local Mexican restaurant for lunch to get her out of the house. She loves going out to eat. She wanted to wear her Vampirina dress, and I figured why not…so off we went. Zoe cracks me up, face planting in her taco the second they put them on the table.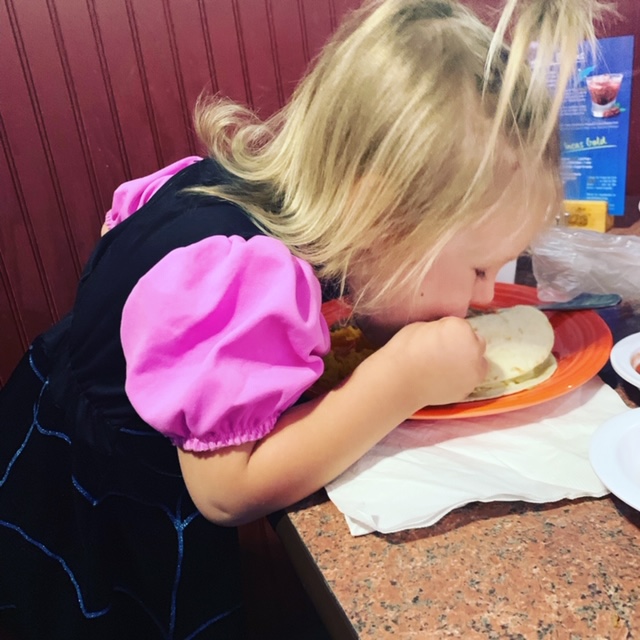 This weekend we didn't really have anything planned, but turned out being on the go most of Saturday. We started out by looking at a house Saturday morning. Then we went for breakfast at Metro Diner. Zoe was excited about her chocolate chip waffle, but ended up eating like half of my food. I need to remember to order more next time, that always happens!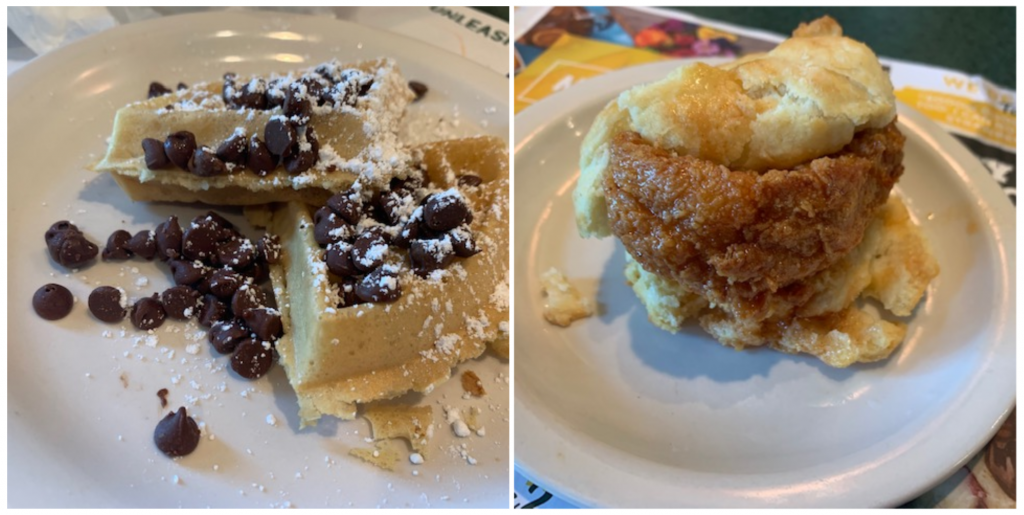 A new unclaimed freight place opened up in Springville this weekend, so we decided to head up that way and check it out. Annnnnd since Springville is half way to Gadsden, we headed up there after to hit up a Bargain Hunt, Ollie's and a few other places. We ordered Papa Sal's on the way back in to town and picked it up on the way home. Their food is so delicious!
Sunday morning, Zoe and I knocked out the grocery shopping. During naps, we started watching Mindhunter after a few failed attempts at starting other shows. This one had us hooked pretty fast, and we are already half way through the first season. COME ON SEASON 2!!!
After some cussing, a seriously messed up ingredient batch that I improvised to fix, and some more cussing……the perfect rose water macarons were born in my kitchen!!!!! The vanilla buttercream frosting I made for the center was amazing too!!!! I cant wait to try some flavors!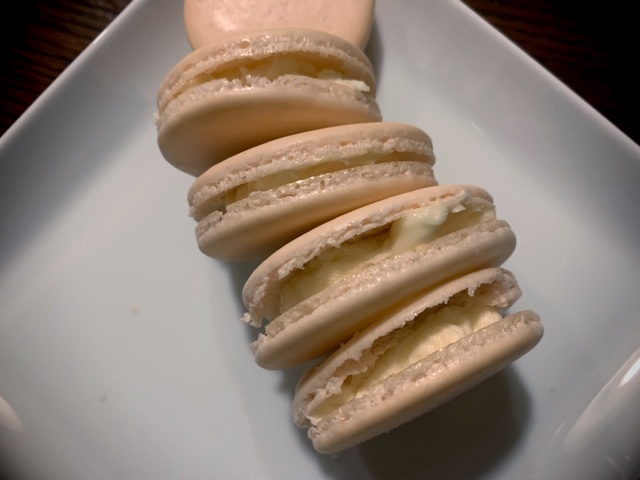 And just like that, the weekend is over! Back to the grind! Have a great week!