I started this post Monday morning, and here we are Wednesday and it is just going up. Life…am I right? We had a really good weekend, and it went by way too fast.
On Saturday morning, my sister came over to get Zoe for awhile so that Chris and I could have a date day! We started our day at Holler & Dash with some spicy chicken biscuits and amazing beignets.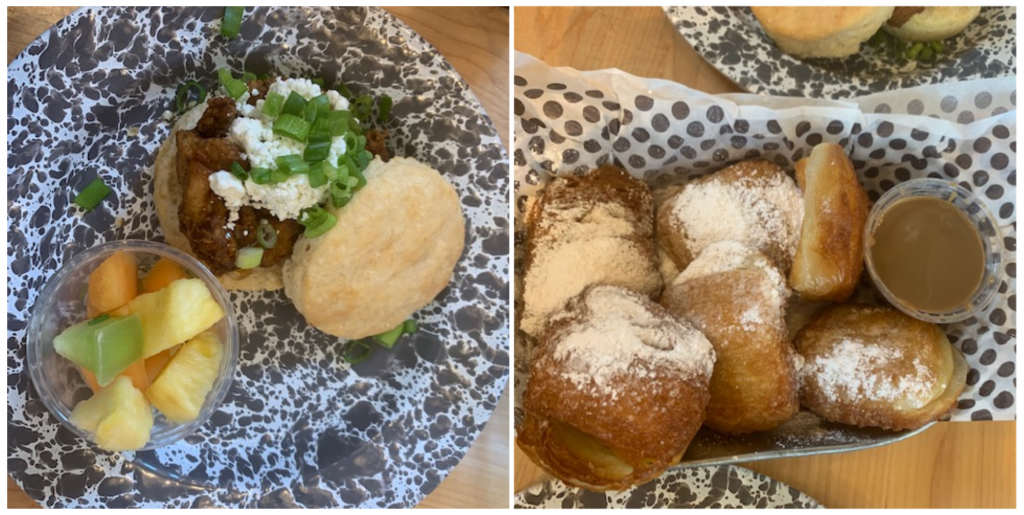 After breakfast, we were to Sur La Table and bought all the supplies and some new baking pans so that we can attempt macarons at home. The chef even came out and shown us her favorite items to use and gave us some recipes to try. The customer service in that store blows me away every time we are there. Hopefully we can attempt them next weekend!
We then headed over to Bargain Hunt and scored an amazing deal on some outdoor furniture. Then we went to Woolworth's. It was my first time there, and man was it awesome!!! It is like an adult Chuck E Cheese. We had frozen mules to drink, played bowling, the world's largest Pacman game, checked out the roof top and just hung out and chatted for awhile. We had so much fun!!! I am so glad we were able to get a date day in.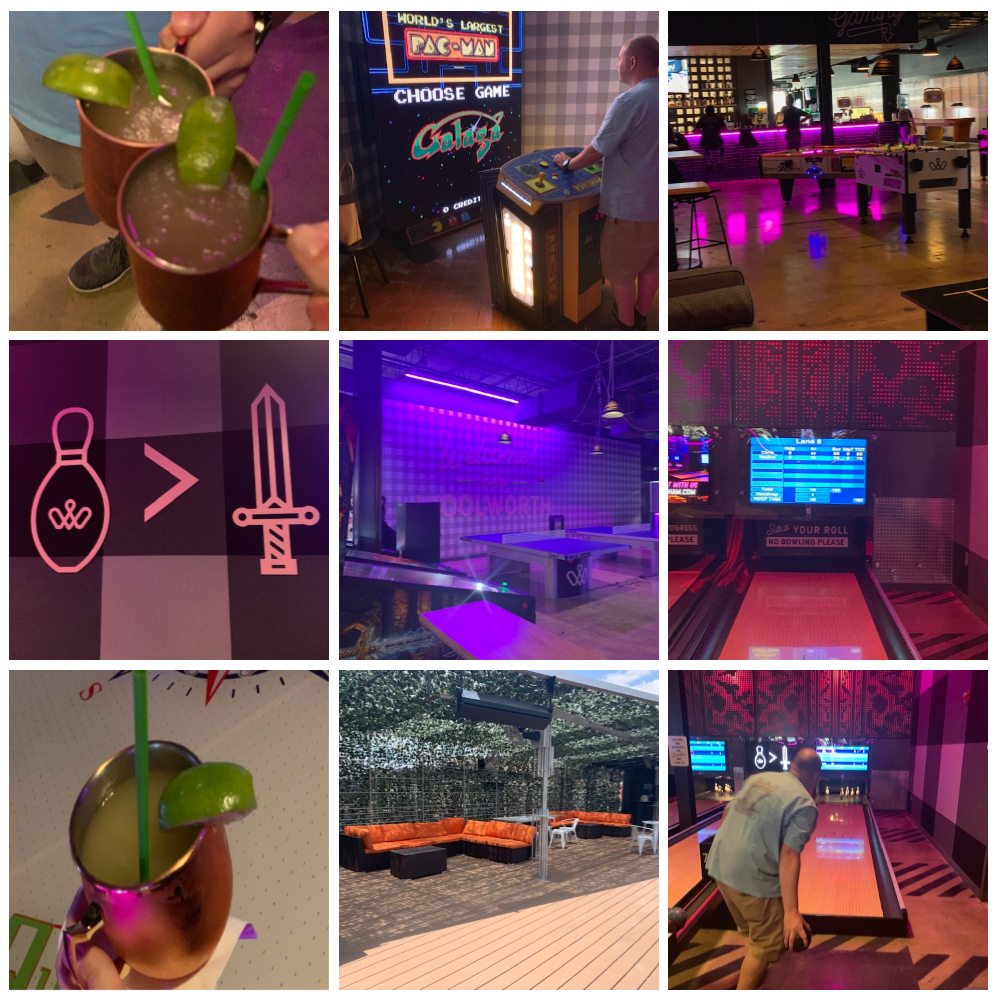 Zoe had a lot of fun with my sister and her family. They even played under the sprinkler.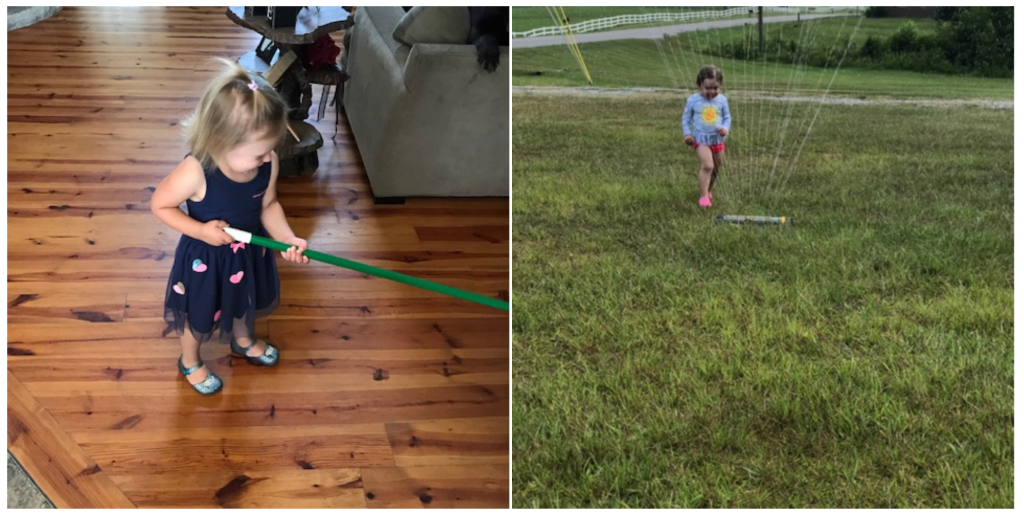 Saturday evening we watched the second weekend of Tomorrowland and ordered Landmark BBQ. Zoe was down there dancing and twirling around her ribbon and having a blast.
Sunday we went grocery shopping, got in nap time (while we finished the last episode of Billions and now don't know what to do with ourselves?!?!) and headed to check out the summer clearance at another Bargain Hunt. Zoe scored some fall boots on mega sale, and we picked up a few other little things. If you have one in your area, definitely check them out this week. I went back Monday to pick up our chairs that we bought Saturday that didn't fit in Chris's car and came home with a shirt for 15 cents for Zoe and an outdoor game for 15 cents. They yellow tag summer was an additional 90% off. Such good deals!
I hope you all had a wonderful weekend! And now that it is Wednesday, we are halfway through the week!