Heading into the last week of February at 100 MPH! I swear January lasted a good three months, but this month was about a week. And here I am Tuesday *hopefully* getting my weekend post up!
We had so much fun this weekend! Laura and her crew came over Saturday and we celebrated Mardi Gras with hurricanes and sugar cookies. And lots and lots of BBQ.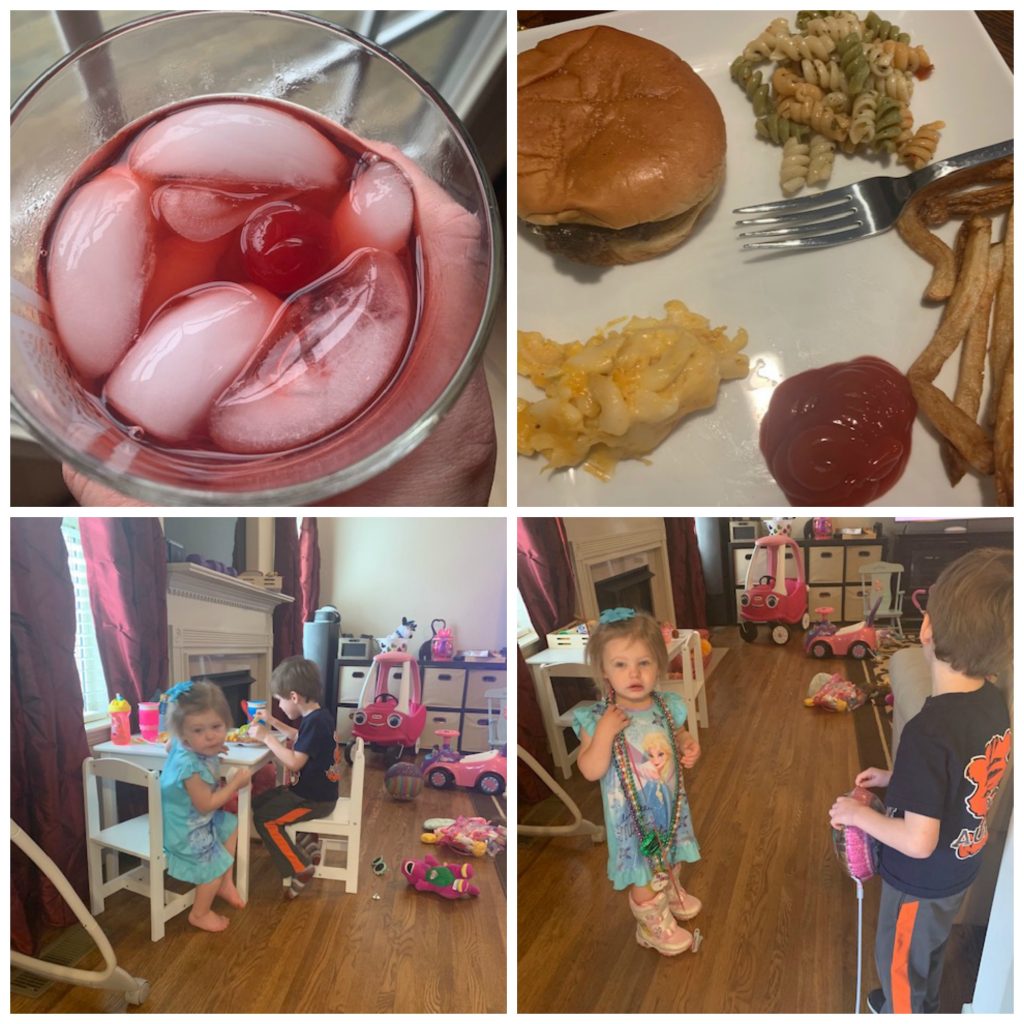 Sunday morning, we headed out to the grocery store early. When we got home and were feeding Zoe lunch, Chris's parents called to say they were on the way to see her. They stayed over for awhile, and we decided to take Zoe's new kite for a spin since it was the first day it wasn't raining in FOREVER. Unfortunately, the minute we got it up and flying…the wind stopped! We still had a good time.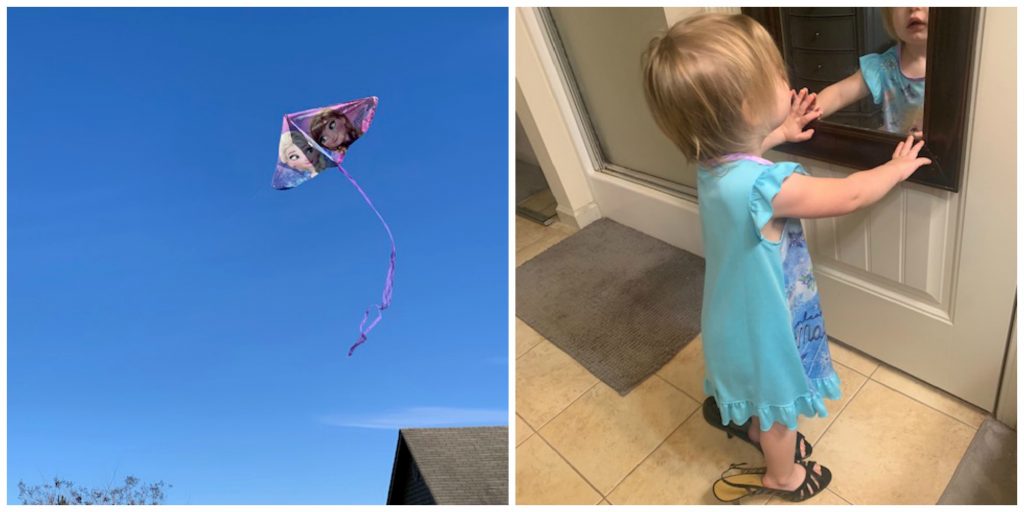 Zoe never got her nap in, because shortly after they left…we were off again to meet up with my mom and sister at Logan's for an early dinner. The oldest niece and youngest nephew came…so it was good to see all of them. Zoe thoroughly enjoyed their rolls and her fries and decided to bring her burger home for later. Good family time!

It is always heartbreaking when we part ways, Zoe cries for my sister every single time.
And just like that, our weekend was coming to an end! We had lots of good food, got to see lots of our favorite people, and finally enjoyed a little sun!
I hope you all had a wonderful weekend!