I cant remember the last time I was off for President's Day. I don't think I ever have been! What a nice long weekend to hold me over until Good Friday. As the president of my company says, we celebrate MLK, the presidents and Jesus. Amen!
Zoe's daycare was open yesterday, so we dropped her off so she could see her friends. She wasn't sad to see me go and basically pushed me out the door when she realized her bestie was already there. So Chris and I made a day of it! We skipped breakfast and ran some errands, then headed over to 5 Points Public House for some delicious cheese curds and spring rolls…and of course I settled on the burger and fries as my main course.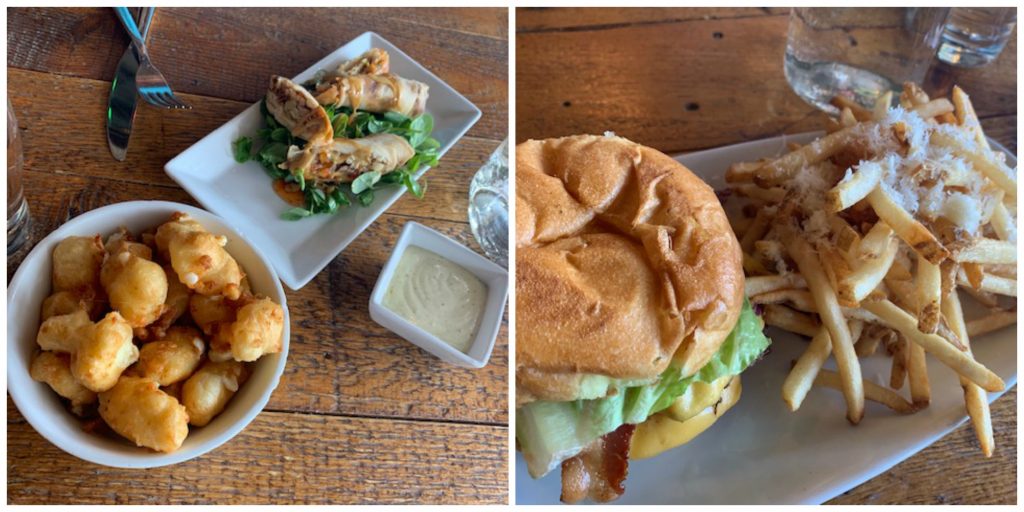 We hit up Best Buy, World Market, Nordstrom Rack, Bargain Hunt and two thrift stores while we were out as well. Then we headed back and picked Zoe up early from school. It was such a fun day!!! And the weather was absolutely gorgeous!!! I thought it was supposed to rain all day, but turns out that starts today instead. For the unforeseeable future. Gross. I am so sick of the rain this year!
Backing up the weekend, Saturday we hung around the house in the morning and played. I created this dig box for Zoe with some Kinetic sand and animals. It was so much fun!

When Zoe woke up from her nap, we headed over to Homewood for some snacks from SOHO Social. My favorite!!! And for dinner we picked up some BBQ from R&R BBQ, which I think is our new favorite BBQ. We have another place close to our house that is pretty amazing too. So much delicious BBQ to chose from!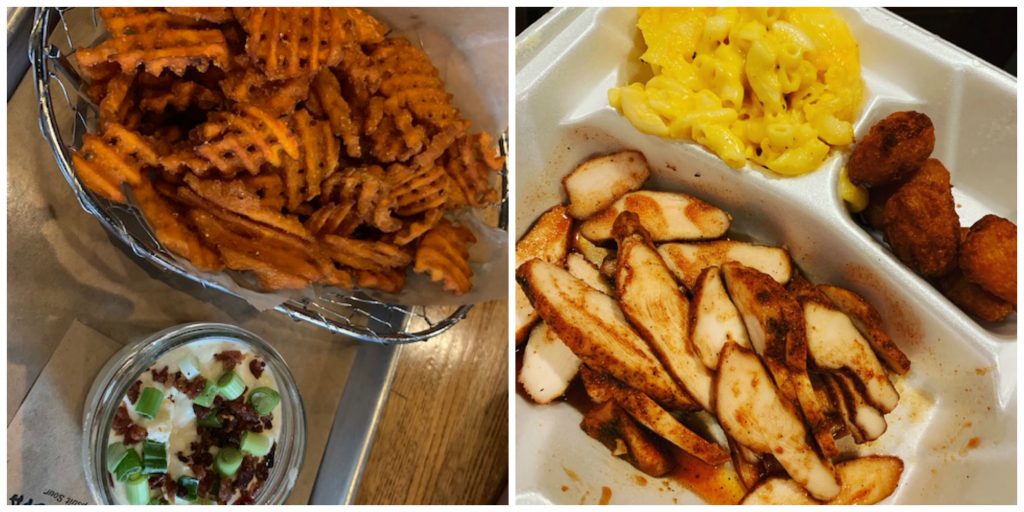 Sunday, Zoe and I knocked out our grocery shopping early. After her nap, we went out in the rain to Best Buy for the Ninja Coffee Bar. You guys, we made the best coffee I have ever had in my life with this thing!!! SO GOOD!!!!! Of course, now we are spoiled and I am side eyeing my Keurig like….do we really still need you??? Starbucks? Total garbage. Starbucks who? LOL

I totally participated in the Show Us Your Books readathon this weekend!!! I finished one audiobook (The Wedding Date) started another (November 9) and read an entire ebook(How to Hack a Heartbreak) and won one of the prizes!!! Shout out to Steph and Jana for being awesome hosts!!! By the way, How to Hack a Heartbreak is on Netgalley right now and is super super cute!!!!!
And in other scenes from the weekend….