Friday – Chris and I stayed in Friday evening. Our friend Adam came over and we had a little Mario Kart tournament in our basement. I won 🙂
Saturday – I had to be an adult and take my car to get my oil changed Saturday. My appointment was for 12:20 pm. They didn't even take my car back until after 1:00 pm. UGH! The guy there said that they hadn't been that busy on a Saturday since August. I was like really? He was like well yeah, Alabama is playing a nobody school today and Auburn is off. Ahhh this makes total sense now!
After my car was finished, I headed over to Sephora to pick up a new foundation. I am trying out the Tarte Amazonian Clay 12 hour wear foundation. I will let everyone know how I like it after I have had enough time to make sure I dont have a reaction to it. I used it Saturday afternoon and I really liked the way my skin looked after applying. I think I like it better than Make Up Forever HD, but like I said…only time will tell!
Saturday evening we went out to Little Donkey for our friend Adam's birthday dinner, then headed to Chris's parents house for a little while to catch the Mizzou vs Ole Miss game.
Sunday – A day for accomplishments!
I got my first Christmas seasonal drink of the season! Carmel Bruele latte! It was a Christmas party for my mouth. I took the obligatory red cup blogger picture.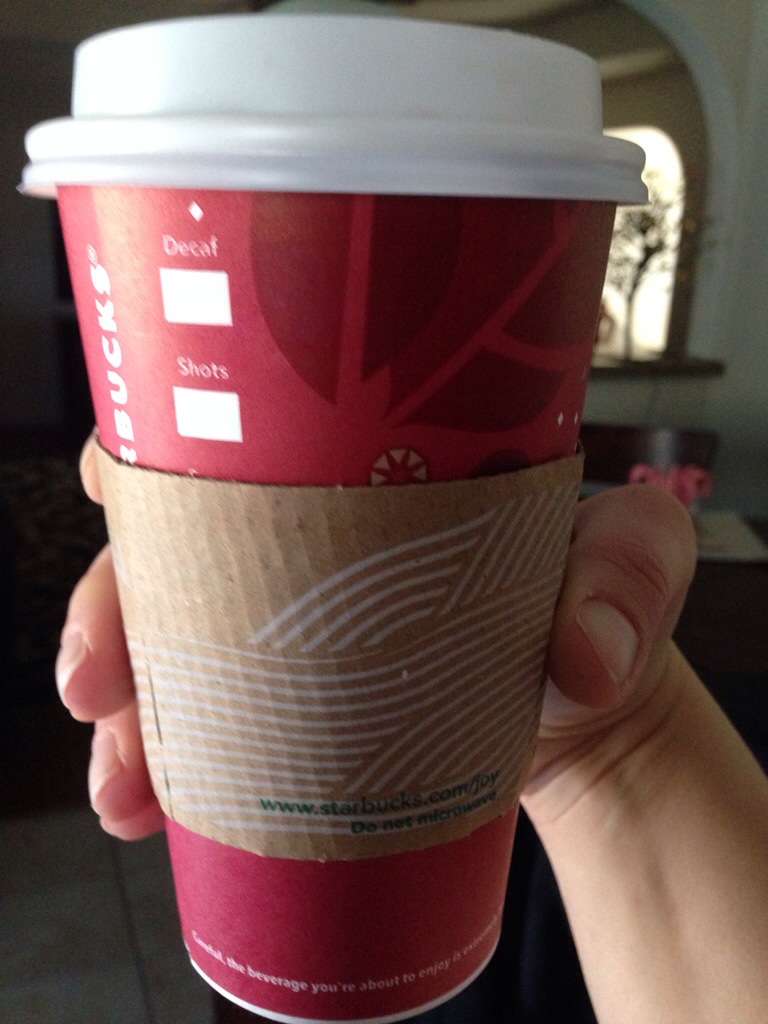 Then it was time. Time for the tree to come out!!!!
Step 1: Pull tree out of garage, check for spiders or other critters that may have squatted trying to make it their home.
Step 2: Put tree together, trying your hardest to minimize the cussing as you try to find that dreaded plug for the top row of lights that you cant find EVERY SINGLE YEAR.
Step 3: Give up finding plug, patiently wait until husband is finished with his mission in COD  (Call of Duty) to find it for you!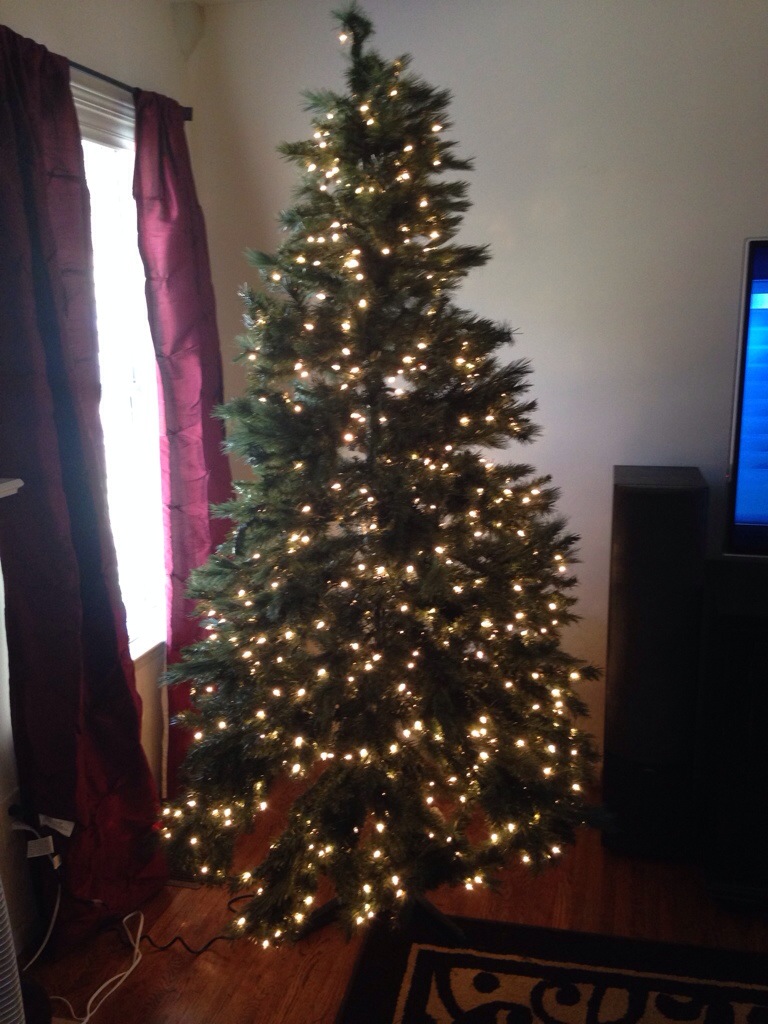 Step 4: Turn on your favorite Christmas movie. Elf, duh!!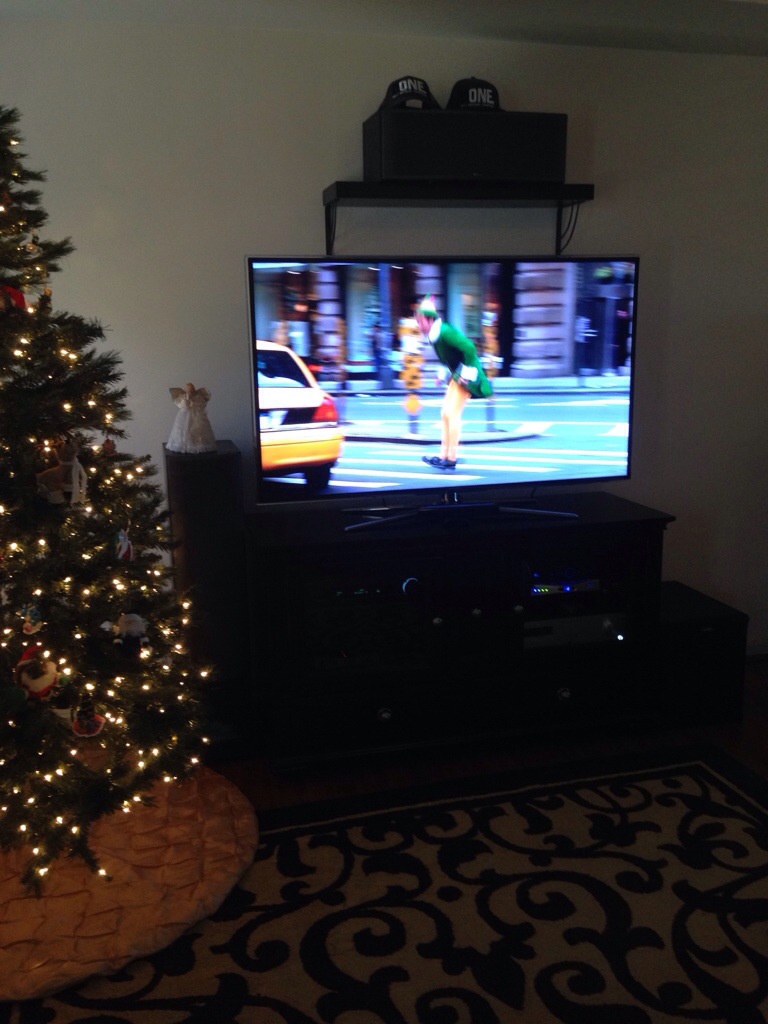 Step 5: Pour yourself some egg nog and grab a cookie.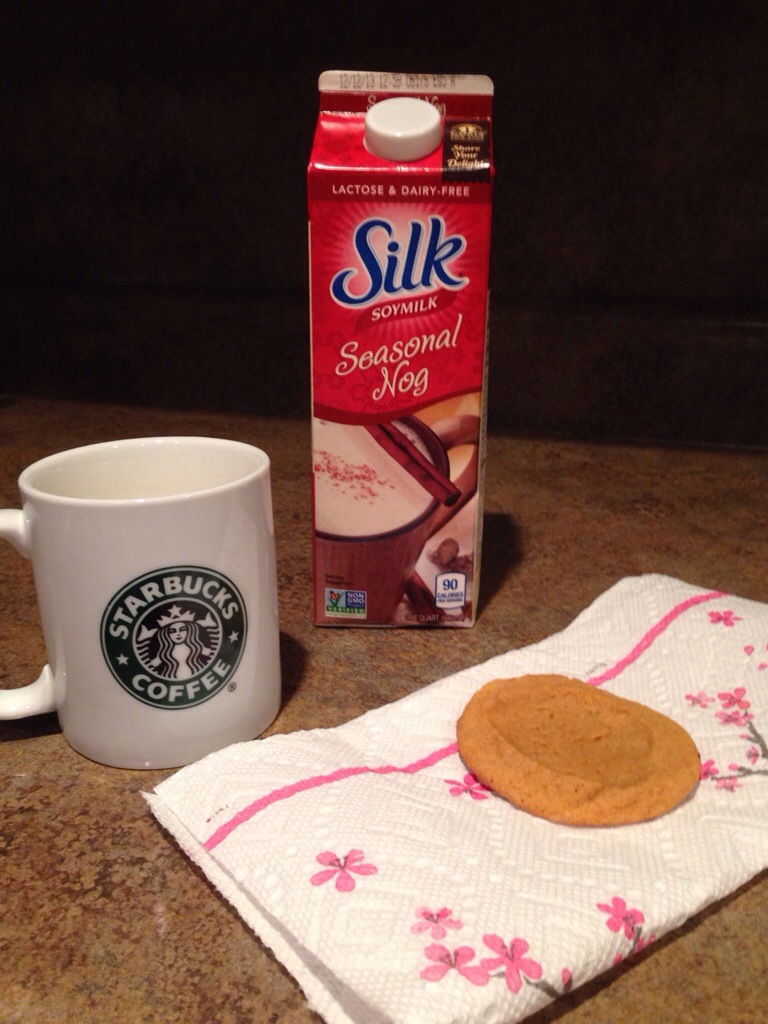 Step 6: Check on your furballs that you had to kick outside during your decorating process. You know it is for the best, Mac cant control himself around ornaments. He must have all the shiny things in his mouth!
Look at poor Gracie. She is pouting because she knows she can be a good girl and have control. She says, "I ain't never get to decorate no tree." (Like Allen regarding keeping the monkey in Hangover. Dont know what I am talking about? Moving right along….)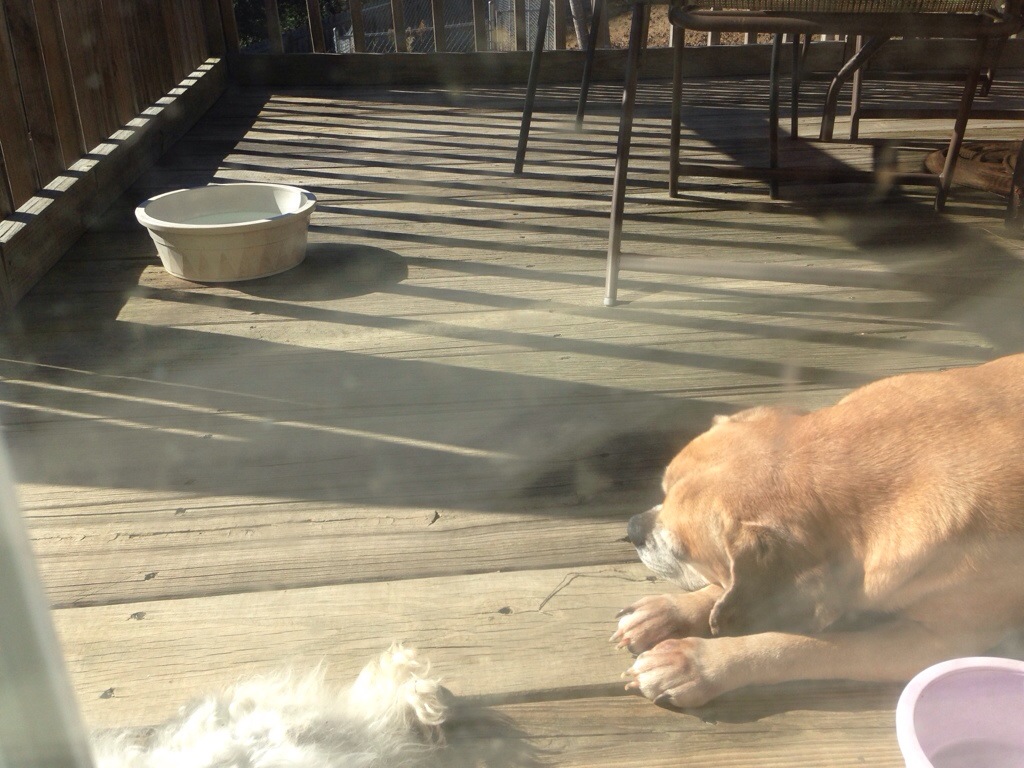 Step 7: Put up the ornaments while singing Christmas songs!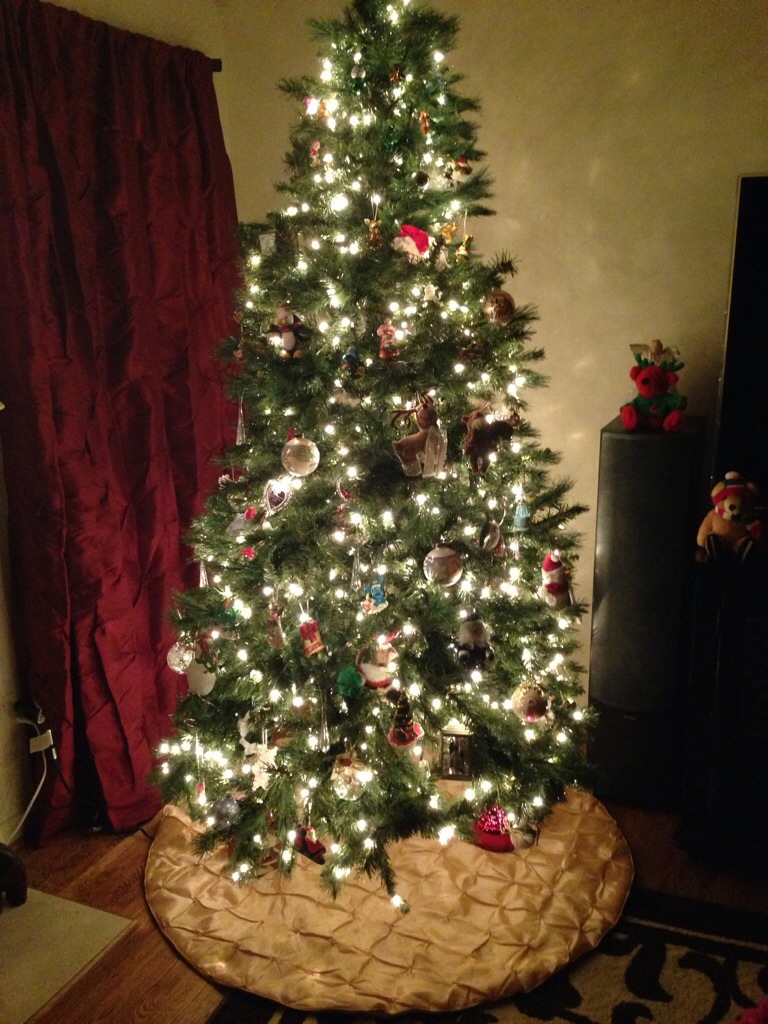 Step 8: Don't forget to put up your childhood Disney Princess tree!!! I mean come on! It is pink, sparkly and full of princess stuff!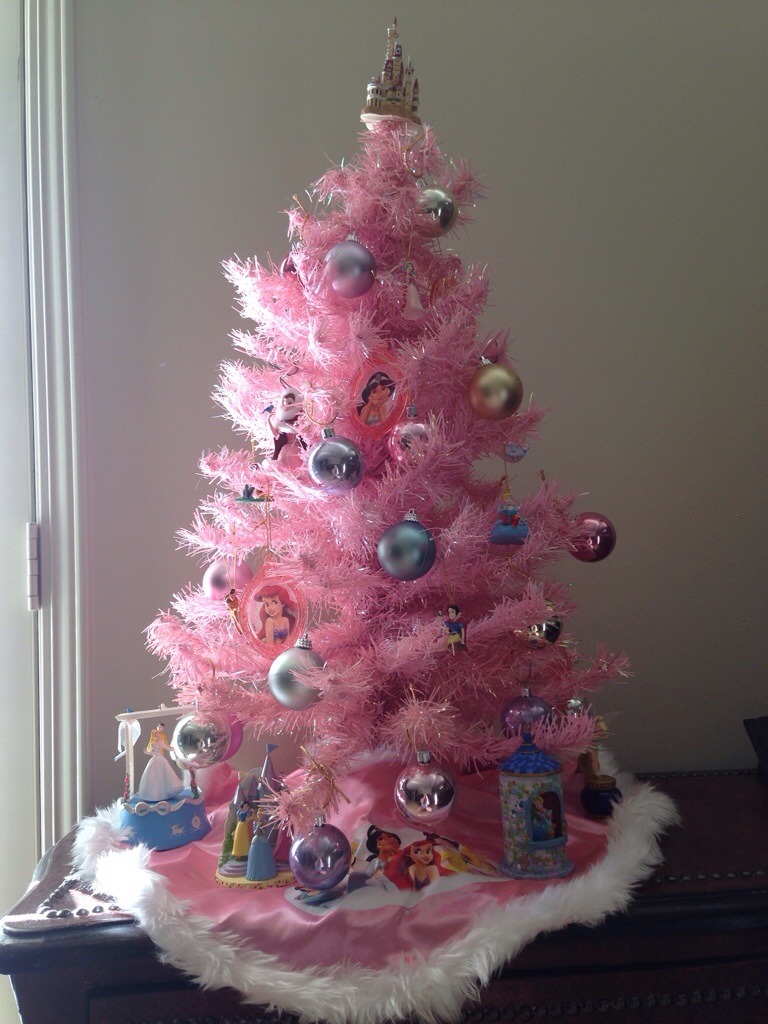 Now I have these beauties to look at all season!!! I am still working on my fireplace and a few other areas. I also have a Charlie Brown tree that is on the bar between our kitchen and living room areas! I need to get some blue felt for Linus's blanket to wrap around it first!
Last night I made some baked ziti for dinner and some curried cranberry couscous with a citrus vinaigrette dressing for lunches this week. I will share that recipe with you tomorrow! It is delicious and something completely different!
Three day work week for this girl right here! So basically today is Wednesday! We got this!!!