We didn't have anything planned for this weekend with the exception of our nephew's birthday party. We decided to get our grocery shopping knocked out on Saturday since it was supposed to rain Sunday. We actually did a lot of adulting on Saturday. Chris had some work done on his car, we grocery shopped, we worked out in the yard during Zoe's nap. Knocked some stuff off the to do list.
We snacked on lots of things Saturday. I made spinach and artichoke dip, bacon jalapeno dip and some BBQ wieners.

Zoe had fun riding around on her car and coloring in her Sofia the First book.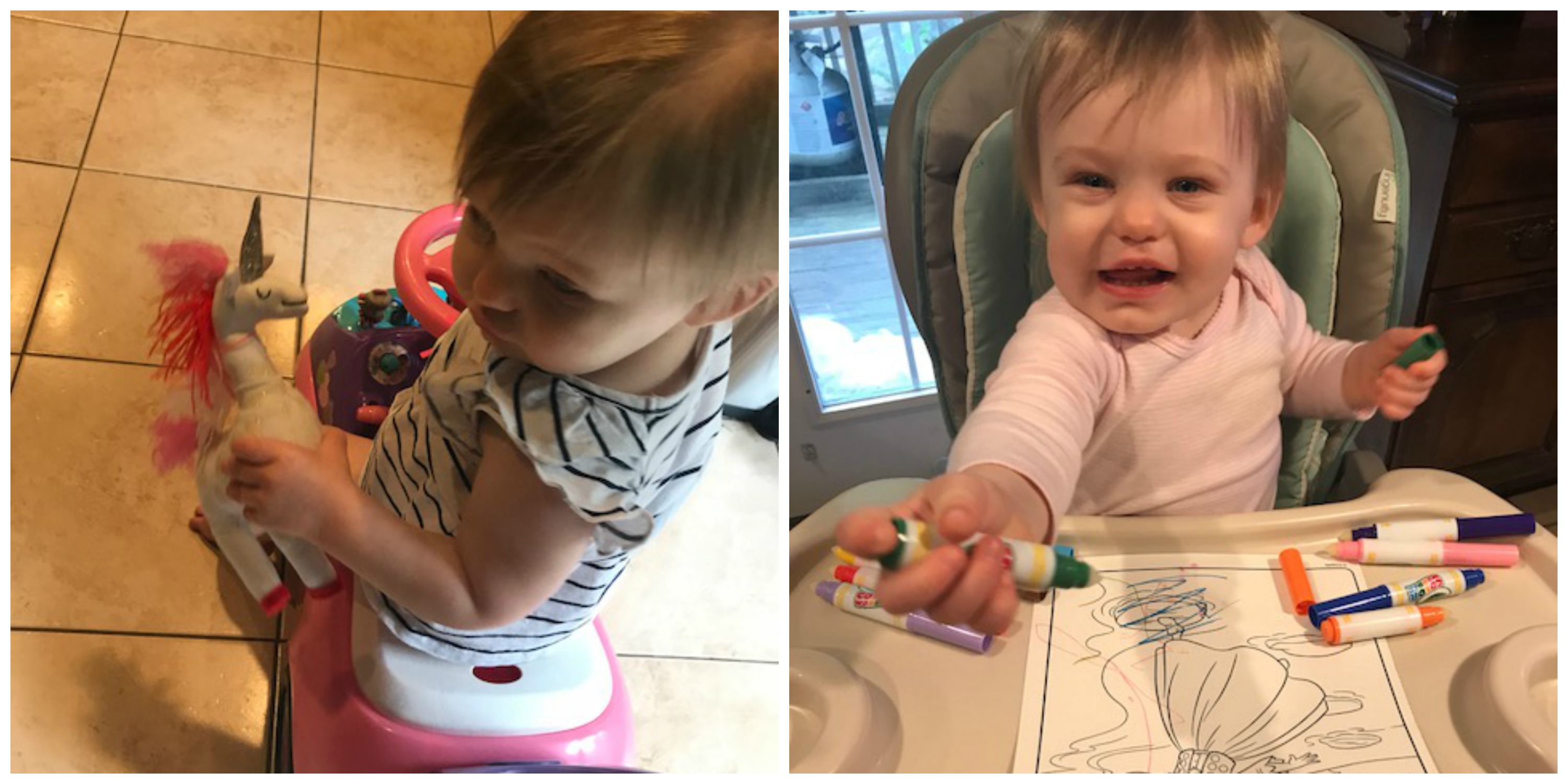 Sunday we hung around the house in the morning and got Zoe down for her nap early. I got the floors cleaned, the house dusted and the kitchen cleaned. I caught up on the rest of the 15 loads of laundry we do every week. (it's really only like 5…but still) We woke Zoe up early from her nap so that we could go to our nephews birthday party. It was rainy and gross all day yesterday so when we got back, we just hung around the house and played until Zoe's bath and bedtime. We had some delicious spaghetti for dinner. I made it with chickpea noodles. Have you tried them? A lot more protein and fiber and a lot less carbs than regular noodles. They actually had a lot of flavor and I liked the texture. We will definitely be making them again!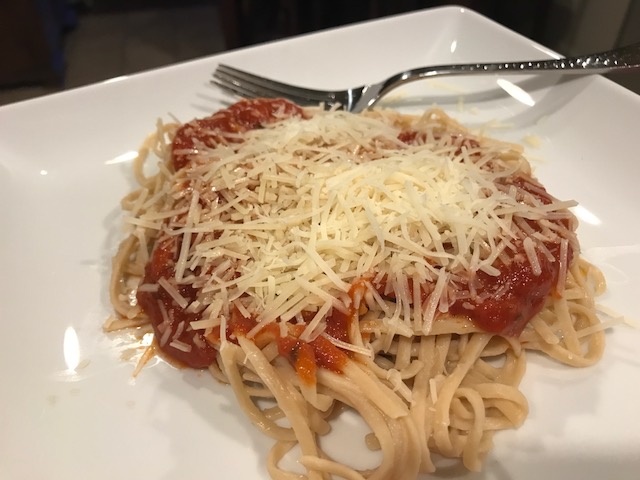 Linking up with Biana. I hope you all had a wonderful weekend!