Three day weekends feel so amazing, right??? Like they need to happen every week! But then we would probably start saying that we needed four day weekends all the time.
We didn't have any real, concrete plans this weekend…which is always nice. We kicked off the weekend with an impromptu date lunch on Friday. I had packed my healthy cauliflower rice, but Chris texted me just before noon and asked if I had eaten yet, which I hadn't, so he came and got me and we ended up at The Standard at Pizitz. We both ordered patty melts, and they were delicious! We hadn't been on a lunch date since last year, so it was really nice!!!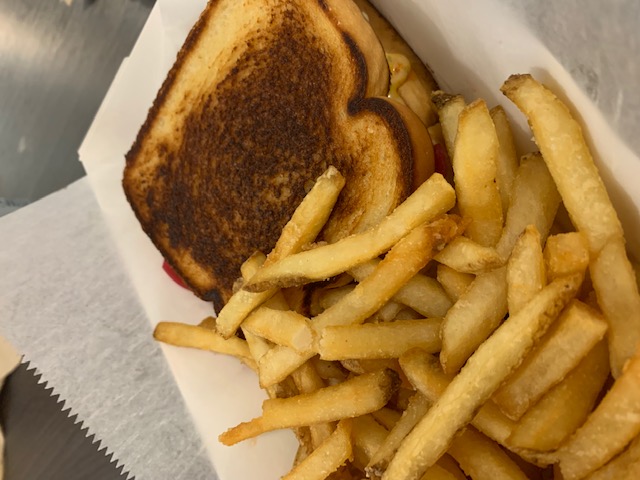 Zoe had a good day at school on Friday, and I decided to treat her to a scoop of ice cream on our way home. We stopped at Jacks and got one scoop each. Zoe always wants pink ice cream, so strawberry it is! The look of pure delight on her face is everything.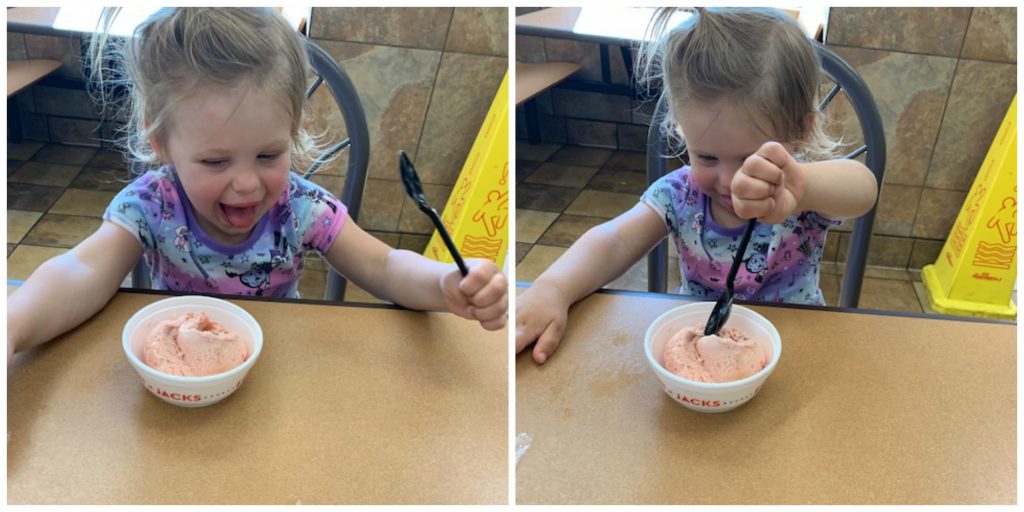 Saturday, we hung around the house in the morning and let Zoe get in a good nap. Then we headed out to run some errands and spent the afternoon/evening with Chris's parents who grilled out.
Sunday we went to two Bargain Hunts, Walmart, the Leeds Flea Market and tried a new to us bbq restaurant (Rusty's BBQ in Leeds.) Chris scored an amazing deal on a record player and Zoe got a few beach toys and two winter pieces on mega sale that I will put aside for cooler days. The BBQ was good, but there are so many AMAZING places around here…that it doesn't even fall in our top five. But they are opened on Sundays, and most BBQ joints aren't.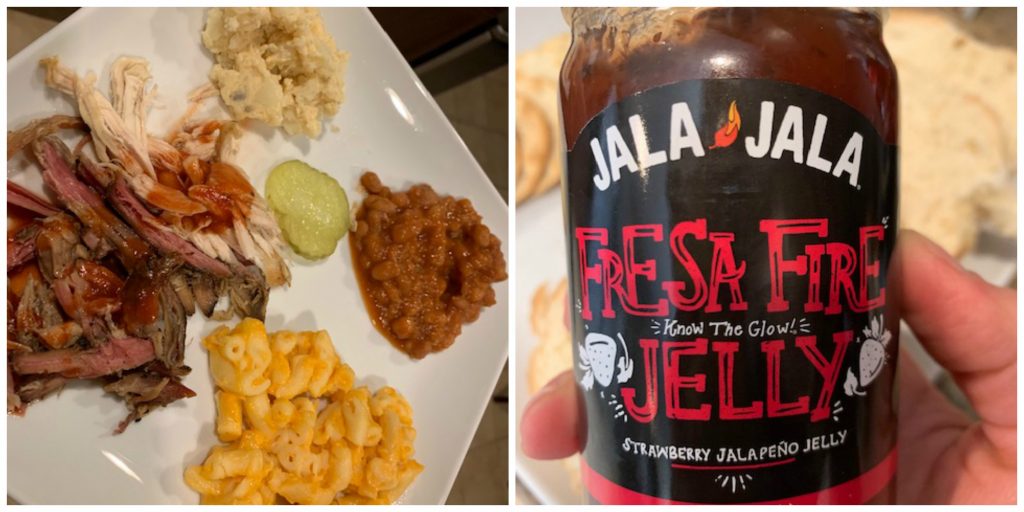 What is amazing, is that Fresa Fire Jelly (strawberry jalapeno flavored) that I poured over some oven baked brie this weekend for a snack. SO GOOD!!! I plan to drop some over cream cheese for our next get together. I found it at Aldi.
Sunday evening we colored, played outside, took a walk and got caught up on the Chicago trilogies. They sure do know how to end a season, am I right????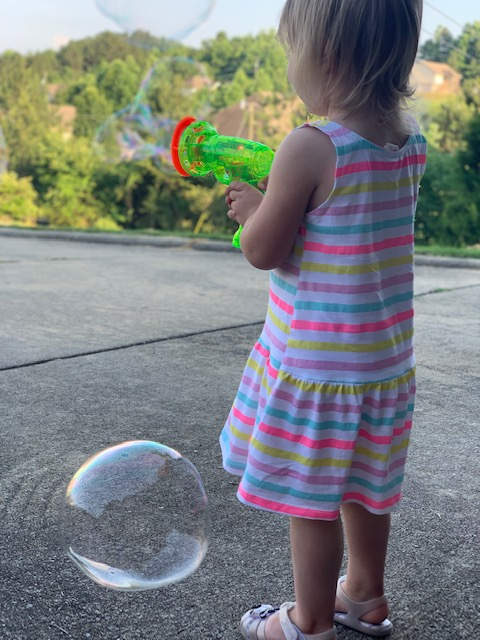 Monday morning, Zoe and I hit up Target to do our grocery shopping, ran into a daycare friend there, as we always seem to do. Then we came home and she napped while Chris and I had lunch. We headed over to Crestwood after to check out Seasick Records and another Bargain Hunt. All while Zoe was looking fabulous in her bomb pop dress!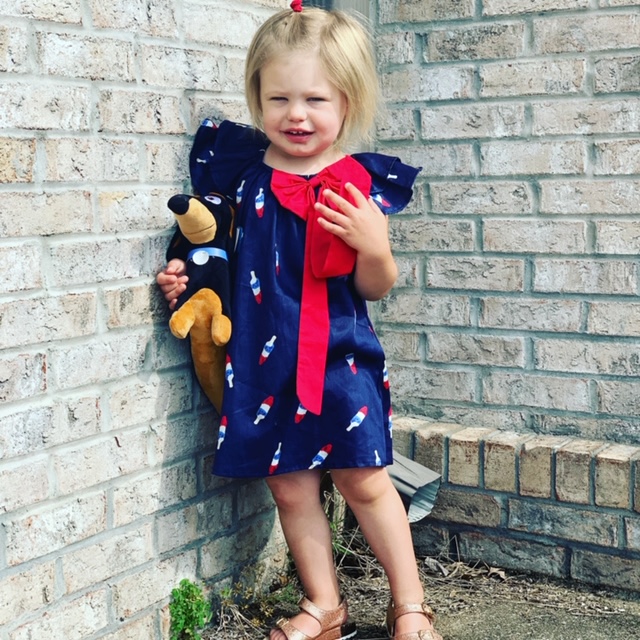 Last night, I made a spicy pork tenderloin and cheesy veggie rice for dinner. I got the recipe from Publix, as they were making it a few weeks ago when Zoe and I were in the store. It was delicious!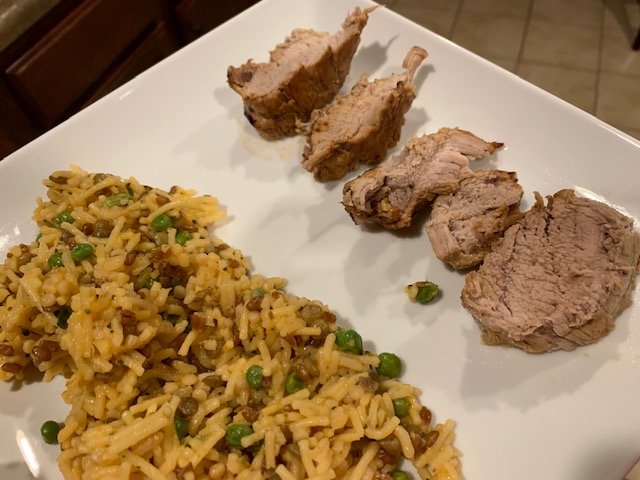 I hope you all had a wonderful weekend!!! Let's rock this short work week!