Linking up with the Alabama Women Bloggers for Tech Tuesday. Today's topic is apps on the smart phone. Who doesn't have a smart phone these days? I want to share with you some of my favorite apps, and if you have a favorite I didn't mention, leave me a comment! I may not have heard of it and need to download it ASAP!
I am not going to include any social media apps on here. I think we are all aware of Twitter, Facebook, Instagram, Pinterest, Vine, Blogger, Bloglovin, Linked In and whatever other social media outlets you use. Speaking of social media, do you follow me? Go click on one of the buttons there on my side bar if you haven't already! (Shameless? Yes.)
I love playing Ruzzle! I have a few games going all the time with my mom, sister in law, and even some bloggers! If you want to play with me, my user name is Nadine708, please feel free to add me!!! Be warned, the game is addicting!
My husband and I have saved a TON of money with Shop Savy. Anytime we are thinking about a purchase, we scan the item and see if we can find it cheaper at another store or online. I am pretty sure everyone at Best Buy hates us. We price match EVERYTHING there! A SD card for Chris's phone is $120? WTF? Oh nope, we scan that shit and found one on New Egg for $59 and Best Buy will match it. Otter Box case is $60? Found it on Amazon for $27.99, price set. match. score! If you don't download this app, you are literally losing money. I don't know about you, but I work hard for my dollar and I want to stretch it as far as it will go! The app is free what are you waiting for?!
I love My Fitness Pal. You know who loves it even more than me? My body. It loves that I am holding my brain accountable for all the food it decides to consume and send down to my stomach. It's an easy no brainer on what choices to make when you only have 245 calories left for the day at 11 am. In all seriousness though, if you are trying to diet or eat healthy or whatever you want to call it, this is the app to do it with my friends! Plus you can sink it with your Fitbit. How cool is that?
This app is great at the grocery store. There is a bar code scanner, and you can scan a food item and see the grade and what better choices there are out there! This takes the guess work out of the ingredients label.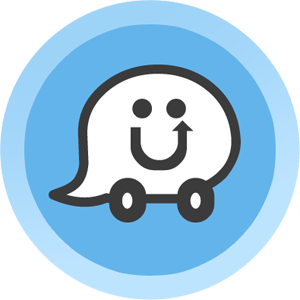 Heading out to the fight in the Hunger Games traffic? Check out what you are getting into with Waze. Other competitors commuters like yourself are out on the same roads and might be warning you about traffic jam…or cops. Gotta watch out for those speed traps! Ain't nobody got time for that!
Not only does Starbucks supply my favorite drug, caffeine, they provide you with a free song or app download every week through their app! Plus, if you have a Starbucks gift card, you can register it and reload it from the app on your phone. You add up points and get free drinks.
Google maps is something I have to have. This app gets me ANYWHERE…which is more than I can say for that fancy GPS I bought a few years back that would take me through the ghetto for nothing.
Now do me a solid and comment back with what I am missing out on!
On another note….I am tired of hearing about the royal baby. Who cares! It is just like the baby of someone in Hollywood, congratulations you gave birth…so did thousands of other people yesterday but you aren't making a huge deal about them.