A few weeks ago, we were really craving pasta and I wanted something quick and easy since it was a weeknight. I mean, who doesn't love pasta? While this isn't the "healthiest" meal idea i have ever posted…it was certainly delicious. It is all about portions and balance, people!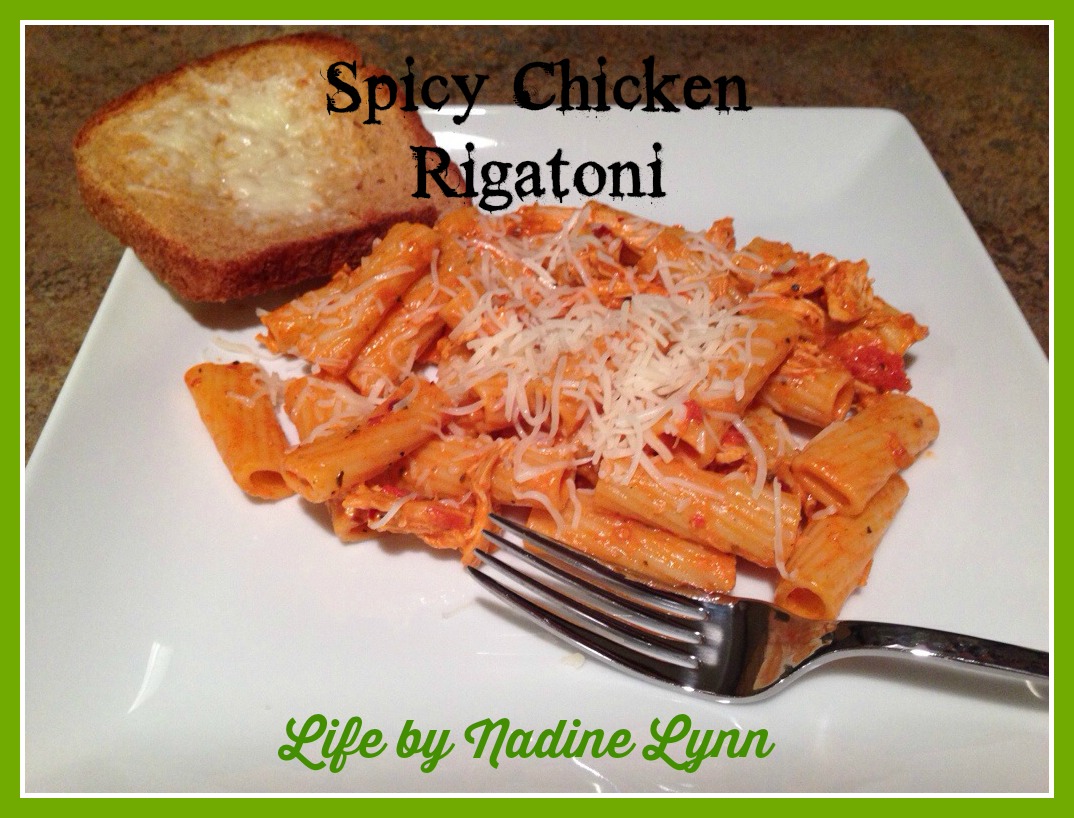 What You Need:
chicken breasts (I used rotisserie chicken because it is easy!! I just pulled off the white meat and boom. Done.)
1 box of rigatoni noodles
2 teaspoons crushed red pepper
2 teaspoons of minced garlic
pinch of salt
pink of black pepper (a pinch is about 1/8 teaspoon)
1 cup marinara sauce
3/4 cup Alfredo sauce
olive oil
What You Do:
1. Cook noodles according to package instructions
2. Heat oil in a pan on medium heat.
3. Add red pepper, black pepper, salt and garlic. Let heat for about one minute.
4. Add chicken and saute to coat/flavor the meat.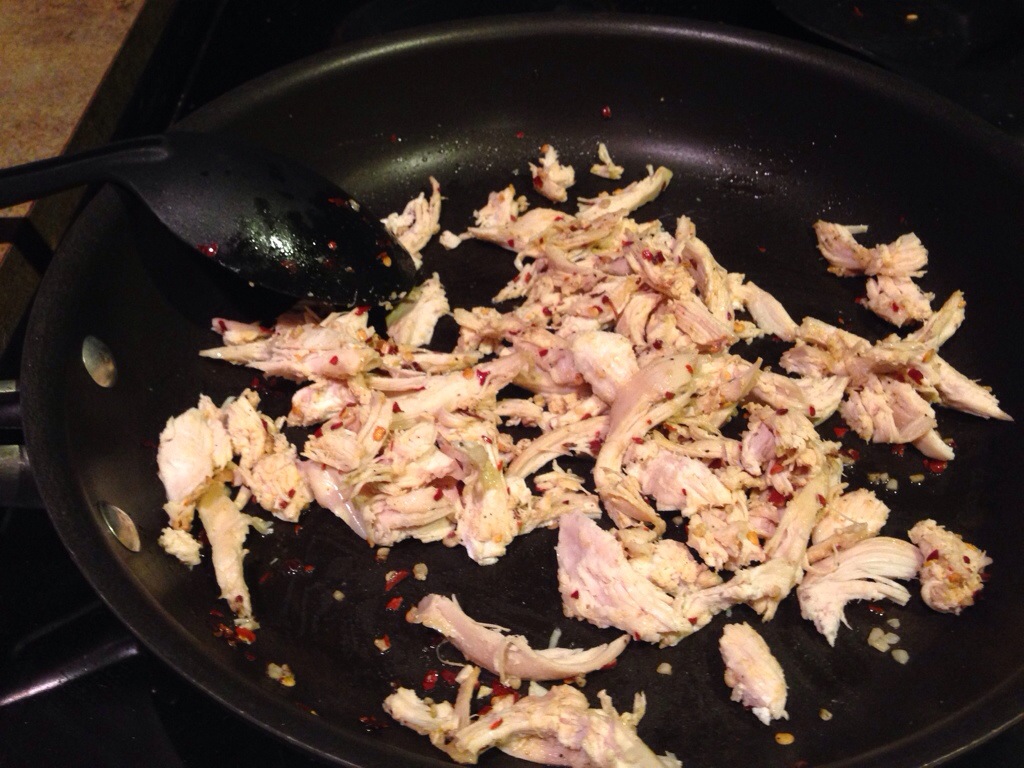 5. Add marinara and Alfredo sauce and bring to a simmer. Make sure to cook long enough for the sauce to thicken some and the chicken to be heated through.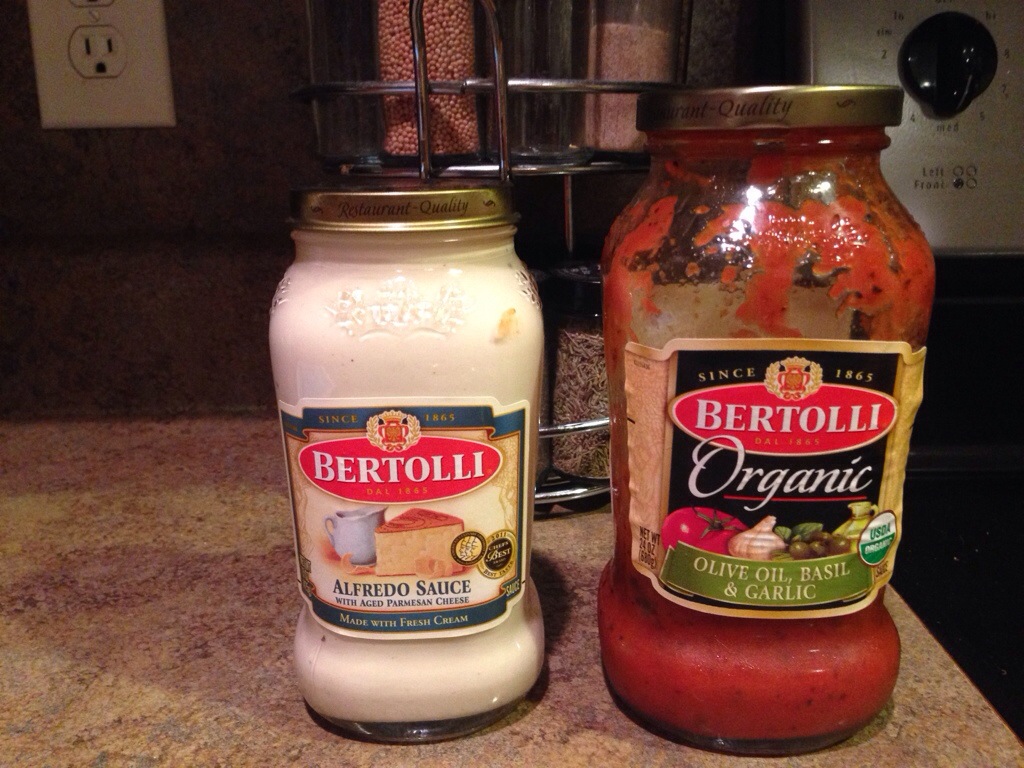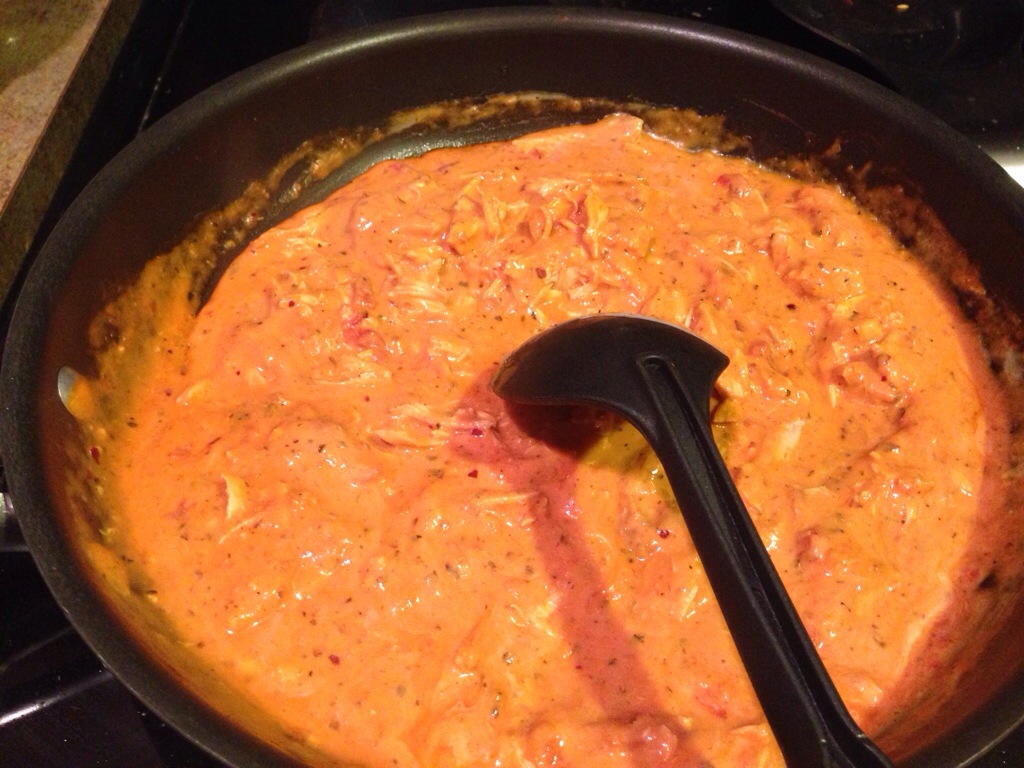 6. Turn off heat, toss cooked rigatoni noodles to mix.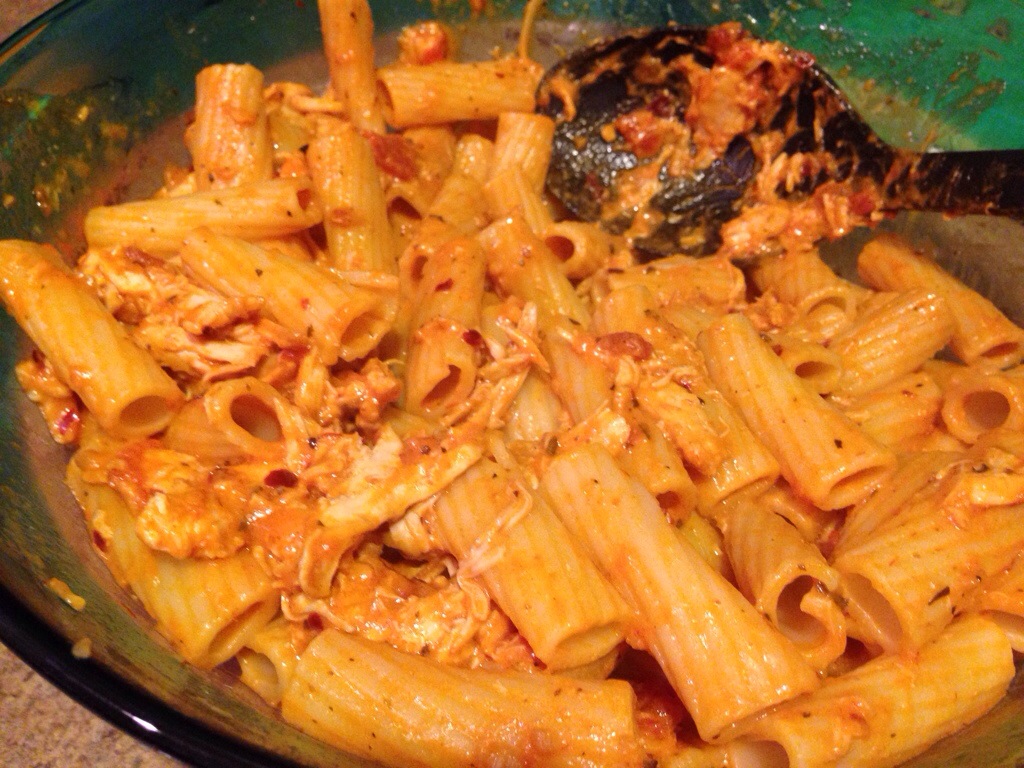 Notes: You can garnish this with a little extra red pepper on top. The dish certainly has a kick to it, you could make it without the red pepper…then garnish with red pepper at the end for only the people who like spice. Also, feel free to add some vegetables to this if you like. I think peas or green beans would taste delicious. Or even some pancetta.
We have made this recipe twice now, and the first time I made it as above the second time I only added red pepper to my dish, as it was too spicy for Chris the first time.
I sprinkled a little Italian cheese mixture over top and served it with a slice homemade garlic bread.