It has been awhile since I have done anything but a book post. I really wanted to post about our trip to the beach over the week of the 4th too. Maybe next week I will get that up! The summer has just been flying right on by. We made a last minute game time decision the last week of June to withdraw Zoe from daycare for the month of July. We were gone on vacation, and wanted to give her a break before school started. Since work has slowed down a little, I wanted to spend some extra time with her. Who knows what next summer will look like.
We have been doing a few fun things like story time at the library! It was summer themed with shark stories, and it was really cute. Zoe even got to craft her own shark before we left.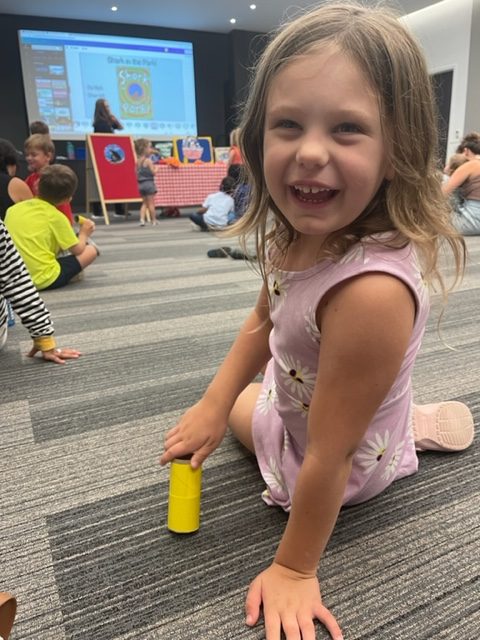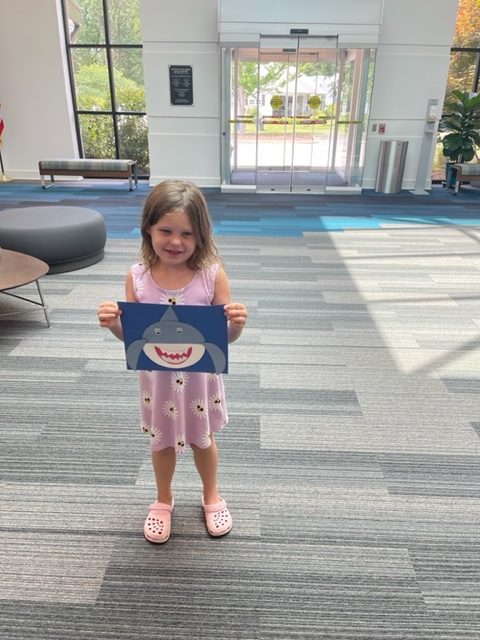 Zoe and I have taken a walk every morning after she wakes up, before it gets unbearably hot outside. After, we take Mac out. He has been a little slower the last few weeks. Sitting down a lot outside and sleeping more. Our grumpy guy is going to be 12 in a few weeks. I can't believe it! Zoe has taken every opportunity to get down with him. Its so sweet.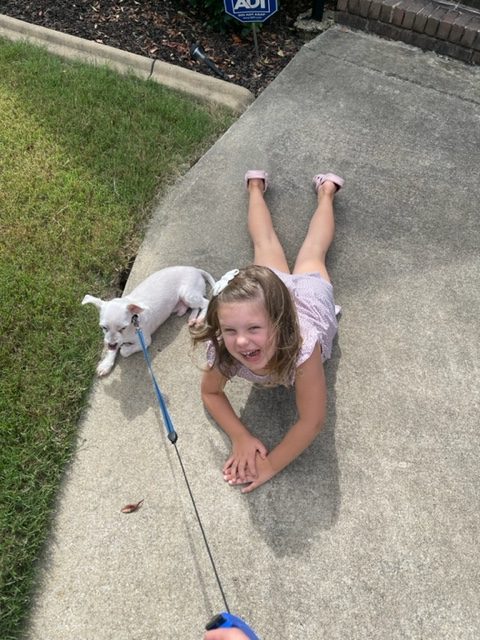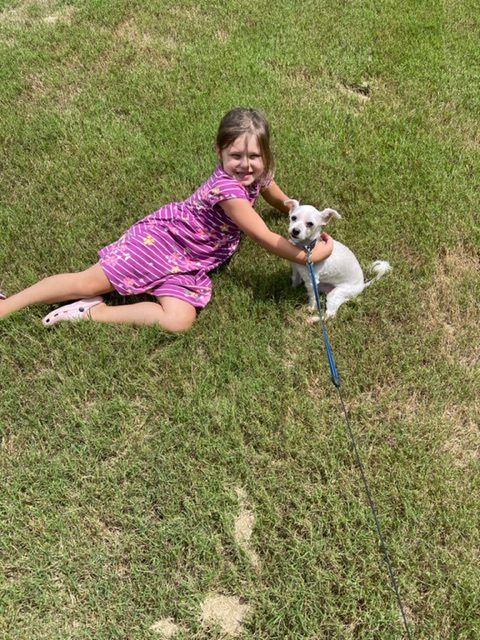 We are hoping to take Zoe shopping for school supplies later today! I can't believe we are about to have a kindergartner!!! We have a long list of things she will need. Going back to school shopping with my mom every year was always so fun, and I have so many great memories of doing that. I am hoping to create those memories with Zoe as well. We did order her a bentgo lunch box during the Prime Days, and we just got her backpack in from Pottery Barn Kids this past week. She tore open the package while we were still outside and put it on, she was so excited. It turned out so cute!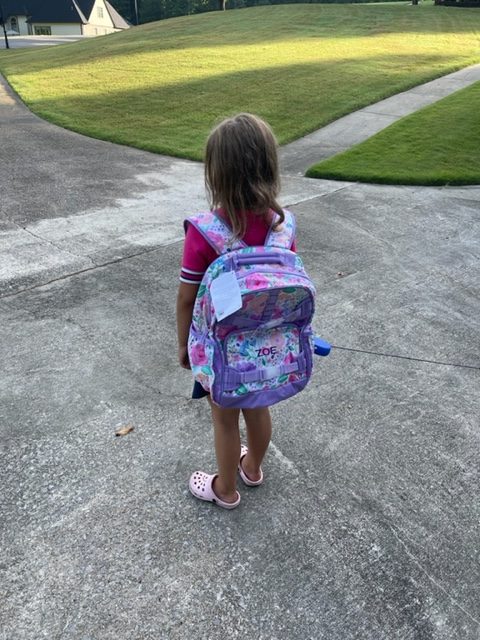 We also got these unicorn ice packs to put in her lunch boxes. They are a pack of 4 and they are so cute!! They had a few different shapes if unicorns aren't your thing. If I was still going to the office, I would pick the pineapple ones for myself!
Despite Zoe's feelings on nap time, we had to order her a new nap mat. The kids have a "rest" the first half of the year, and they drop them after Christmas. Her nap mat was purchased back in 2017 and the Velcro just doesn't hold anymore and it is getting really lumpy. She picked this one out, because she said it was more "big girl" than her current one with castles and princesses.
Have you gone back to school shopping yet?
Favorite Product: I got this Armani Satin Lipstick in shade 104 Selfless about a month or so ago, and I am really loving it. It is the first lipstick I have used that doesn't require a liner to keep it in place. It just goes on effortlessly and has a satin finish, so it isn't matte and drying…and it isn't super glossy or sticky either. It feels so comfortable on and I really love this shade. It doesn't hurt that the packaging is gorgeous as well. They all have the bright red lid, no matter which shade you chose.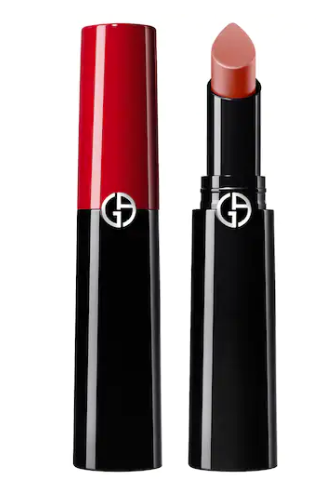 Favorite Recipe: I made this Peruvian Chicken recipe the other night and it was so good!!! So much flavor! Chris and I both agreed that you almost don't even need to make the green sauce to go with it, because it is good on its own. But the sauce was so dang good too it is hard to not have it. I served it up with brussels but this would be great over rice as well.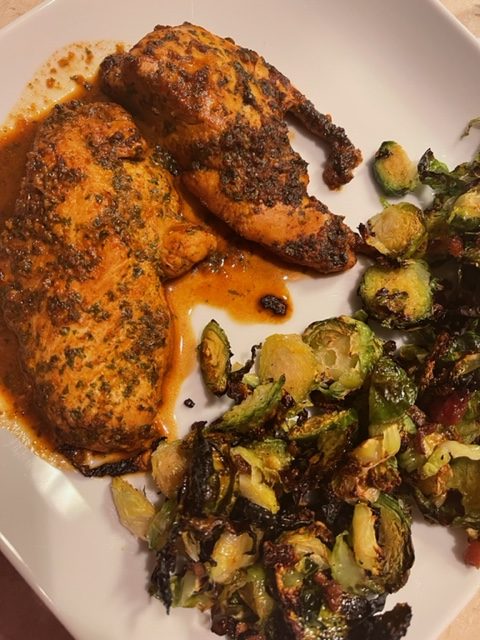 Favorite Funnies:
Linking up for Friday Favorites. I hope you all have a great weekend!