Sometimes you just need a good casserole for dinner. An easy one dish fix that lasts for two meals. That is what I was going for when I threw together this casserole! This mean is around 240 calories per serving and I would say there are about 6 servings here.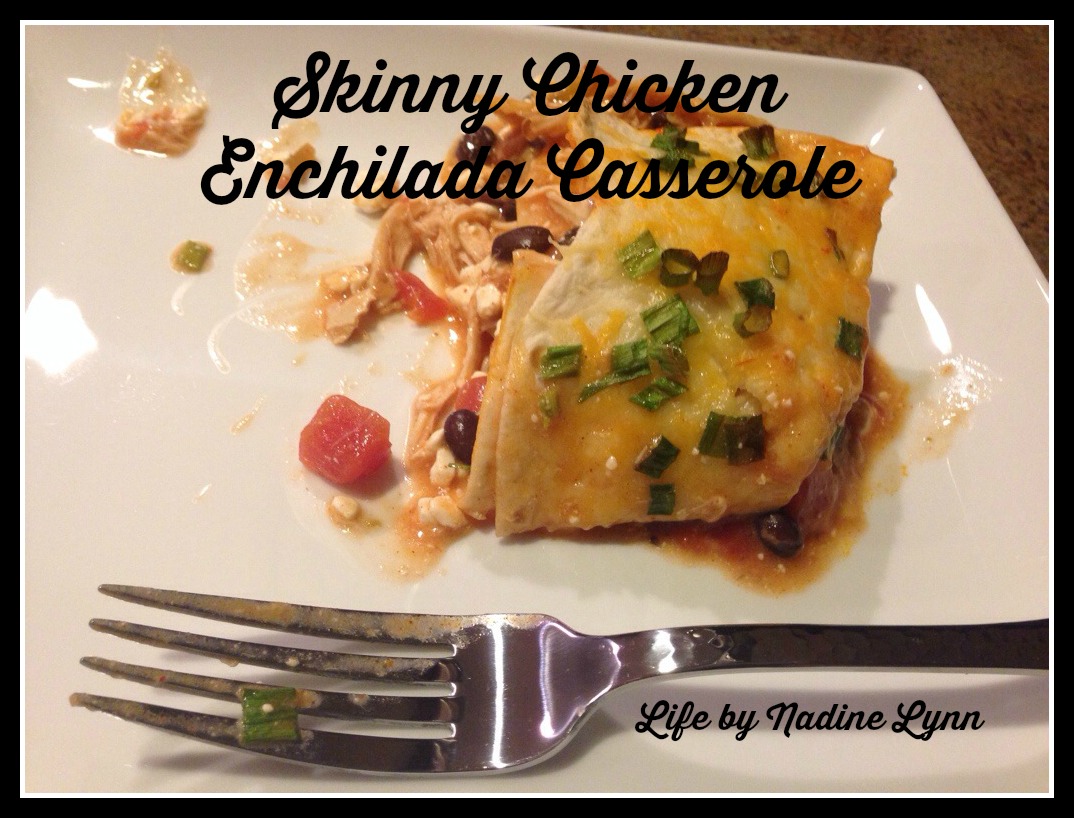 What you need: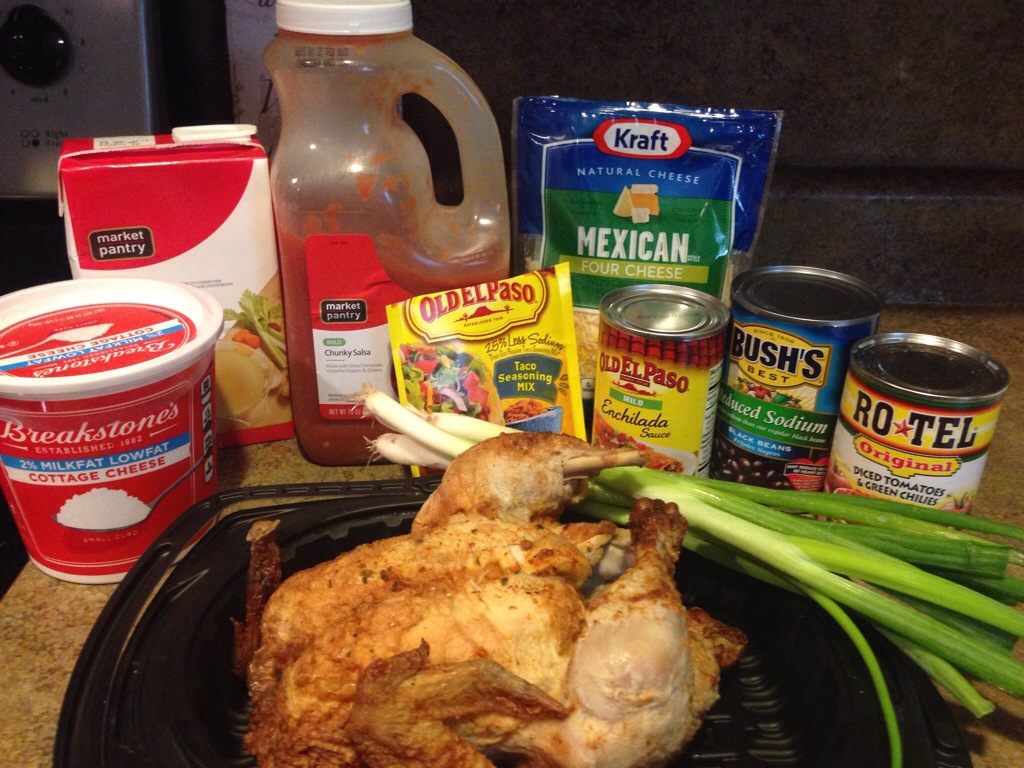 2 chicken breasts, shredded (I used a rotisserie chicken because it is cheap and easy and already cooked, duh!)
1/2 cup cottage cheese
1 can enchilada sauce
1 can Rotel
1/4 cup salsa (if you have it on hand)
1 teaspoon taco seasoning (or 1/2 tsp chili powder and 1/2 tsp cumin)
1 can black beans, drained
chicken broth (about 1 cup)
cheese – I used Mexican Mix
soft tortillas
green onion
What you do:
1. In a bowl, mix together the chicken, cottage cheese, enchilada sauce, salsa, taco seasoning and Rotel.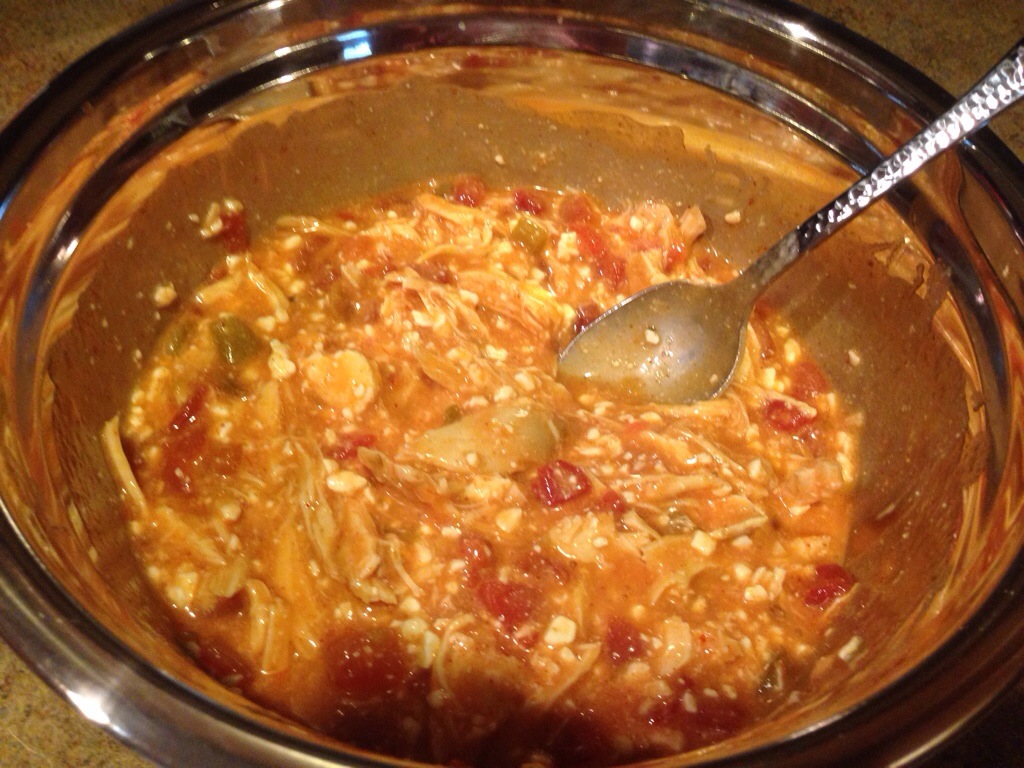 2. Spray your baking dish with cooking spray.
3. Pour your chicken broth into a shallow bowl, like this: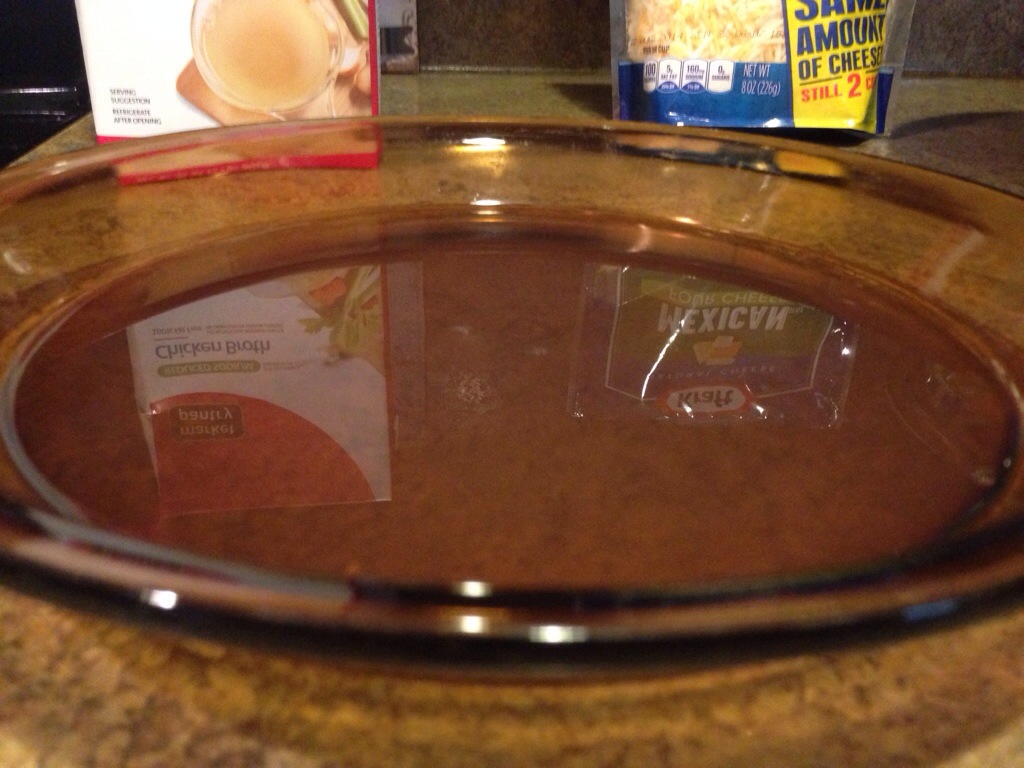 4. Dip your tortilla shells in the chicken broth lightly as you use them, and cover the bottom of the baking dish. I used about 3 shells, breaking them apart however necessary to cover the bottom. I use the chicken broth to keep them from getting too dry.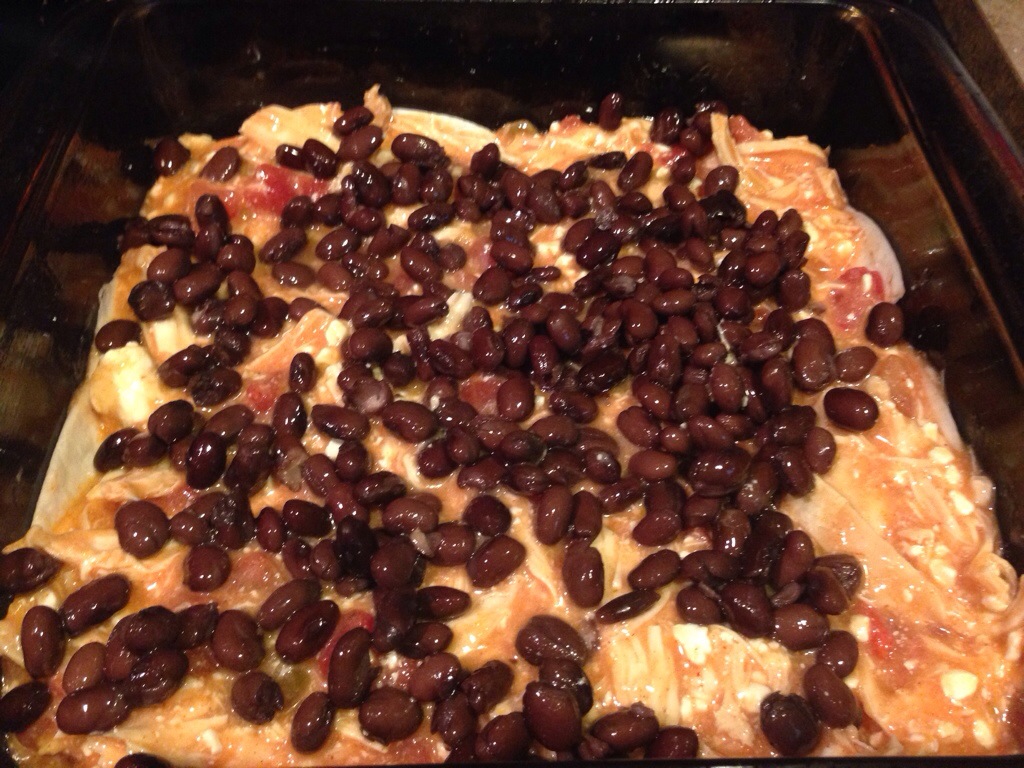 5. Spread a layer of the chicken mixture over the tortillas, followed by a layer of black beans, more tortilla shells, the rest of the chicken, the rest of the black beans, then end with tortilla shells covering the top.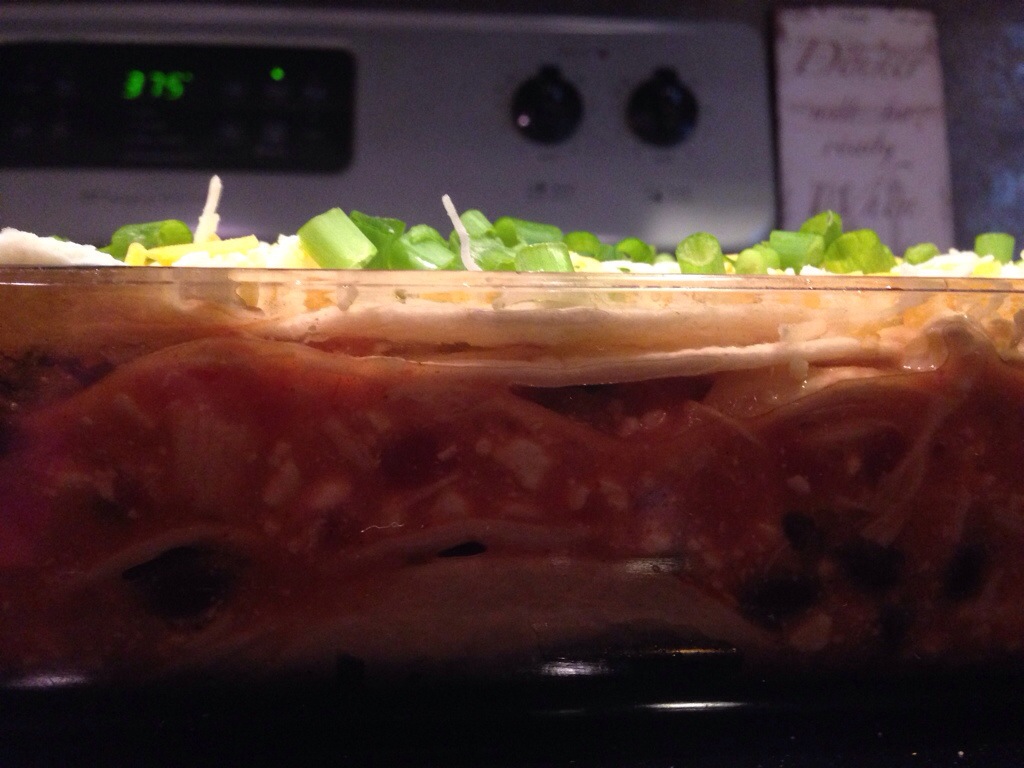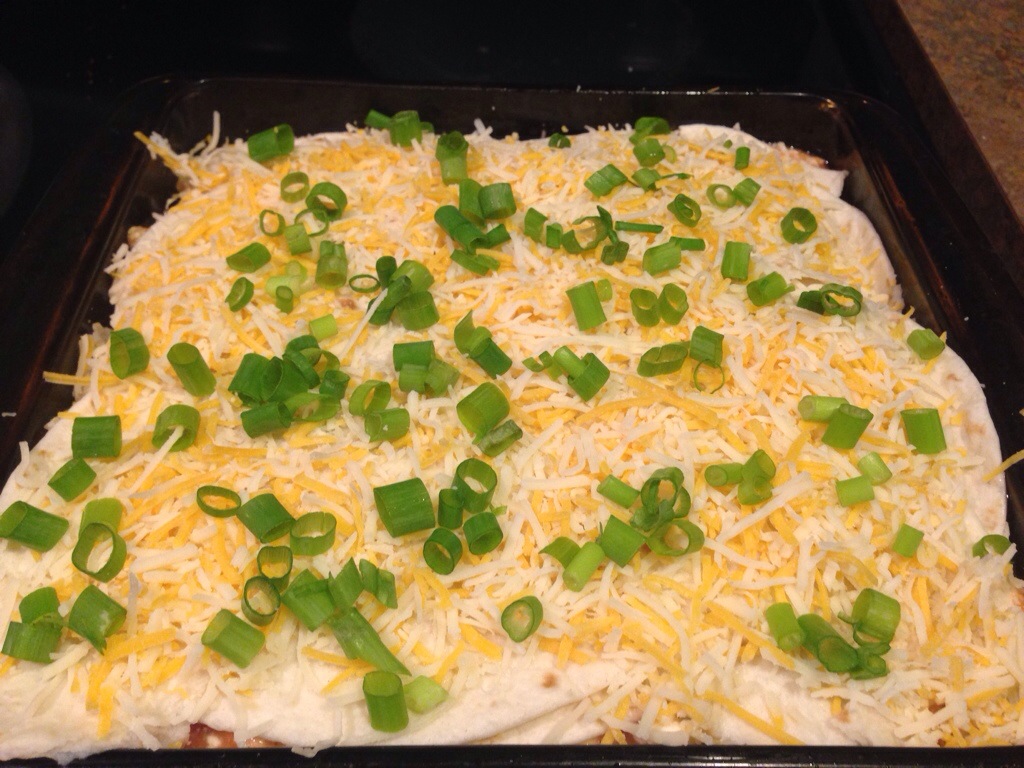 6. Bake the casserole in the oven at 375 degrees for around 25-30 minutes. You want it to be heated through completely and the cheese to be melted on top.
This smells AMAZING when you open the oven. Yum yum yum.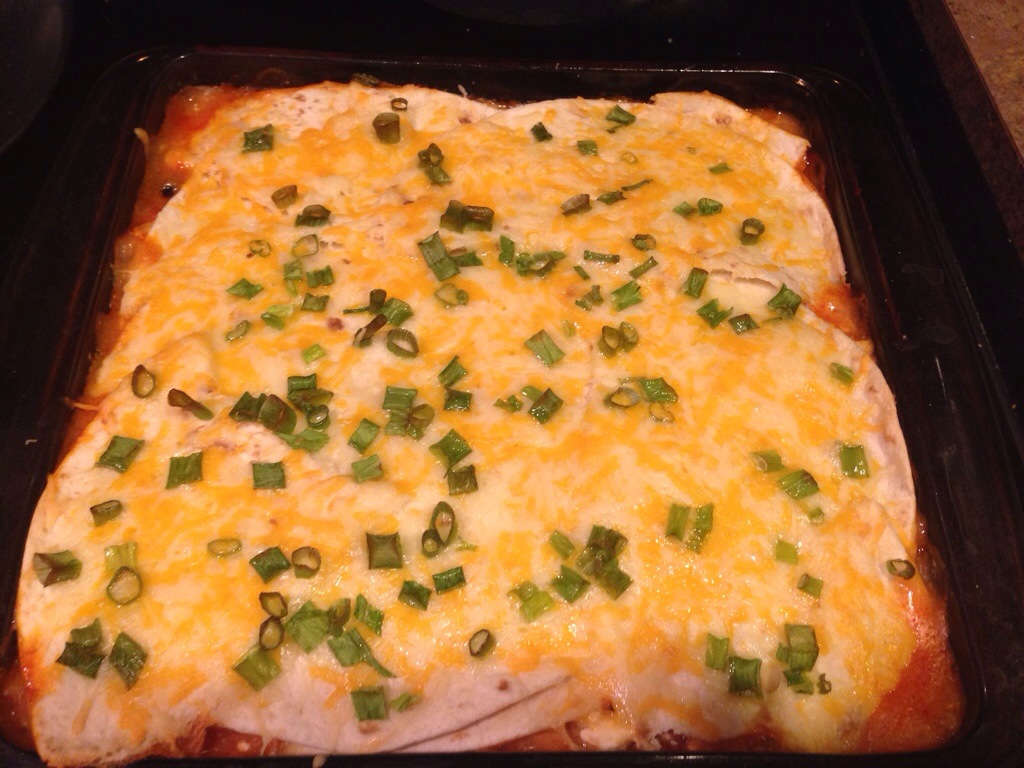 Enjoy! (I am not the best at cutting this, so it doesn't look all pretty but it sure tastes delicious!!!)