It looks like it is time for another edition of: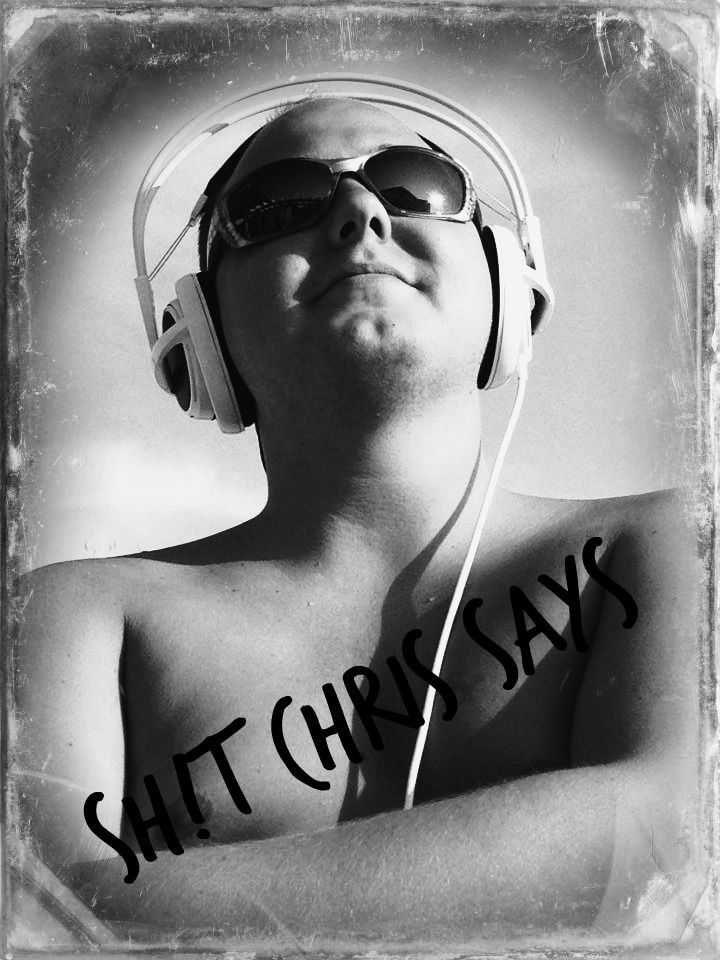 You can check out what he has said in the past here, here and here.
–Chris bought this new iphone case that is a bottle opener. He is like really REALLY proud of this shit because he pulls it out everywhere and has to show everyone. I mean…it is pretty cool.  Well, one afternoon we were at On Tap and his phone face planted into the concrete. Amazingly the phone didn't break or shatter!
The general consensus he and his friend came up with? "The spirit of the hops saved it."
–A Nationwide commercial came on.
Chris: " You recognize this song?"
Me: "I think I have heard it before, yeah…."
Chris: "It is from PLL, I have it on my phone."
**PLL is Pretty Little Liars for those of you who are not cool enough to be watching the greatest high school girly drama show on ABC family.
–We are watching Law and Order SVU.
Me: "Oh Wong is angry! I love it when he gets angry!"
Chris: "Does he give you a hard wong."
Me: "Maybe"
–Our little Mac somehow managed to swallow an entire chicken wing whole. We were really worried about him for a few days. I mean…..he is 7 lbs, how in the hell did he even manage to get a wing in his little mouth, yet alone swallow it whole?!?!?!?!? Mac jumps up on the couch the  night after it happens.
Chris: "Hey bone crusher."
–We are sitting out on our deck one evening and Chris says that he really likes the smells of certain sexy perfumes and wishes I would wear one.
Me" Do you not like my Coach perfumes?"
Chris "Maybe they are just too classy for me."
Me" What does that even mean?!?!"
That weekend we are getting dressed and I spray some cheap ass Britney Spears "Midnight Fantasy" perfume I bought several years ago…probably when I was in college.
Chris "Oh yeah….that's the stuff!!!!!"
Me" Ummm I smell cheap."
Chris " I love it when you smell like a stripper."
Me "Awesome."
I mean…..the freaking bottle has rhinestones on it for goodness sakes….to each their own…