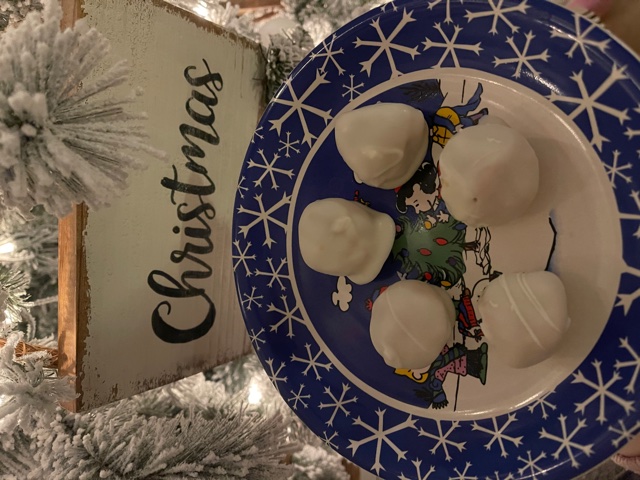 These are easy and amazing. You only need a few ingredients and some time to chill, and you have perfection! We prefer white chocolate for these, but you could try milk or dark as well. When I make these for parties or holidays, sometimes I will get fancy and add some coordinating colored sprinkles to make them extra festive.
What You Need
1/2 cup creamy peanut butter
1 cup powdered sugar
3 tbsp butter, softened
1/2 pound white confectionery coating/white chocolate (The original recipe calls for 1 pound and it makes way too much, you could double the other ingredients and make a double batch or dip pretzels or peanut butter crackers in the remainder)
What You Do
-Line a baking sheet with parchment paper
-combine peanut butter, powdered sugar and butter, mix well
-Shape into 1 inch balls and place on lined baking sheet
-Chill for 30 minutes, or until firm
-Melt white chocolate coating in a bowl following package instructions
-Dip balls and place back on parchment paper to harden
This makes about 24 balls if you make one batch. Beware that they tend to disappear quickly once people realize they are there.