One thing I have learned living the low-carb life, is that I don't really miss pasta. You can have your favorite dishes without the actual noodles, and still feel completely satisfied. Making these parmesan meatballs and a chicken alfredo dish (recipe to come!!!) has completely taken over our typical "pasta night."
This recipe is husband and child approved, so buckle up! Plus, you don't even really need a lot of ingredients on hand and can be altered to fit your needs. It doesn't photograph well, but trust me, it is delicious!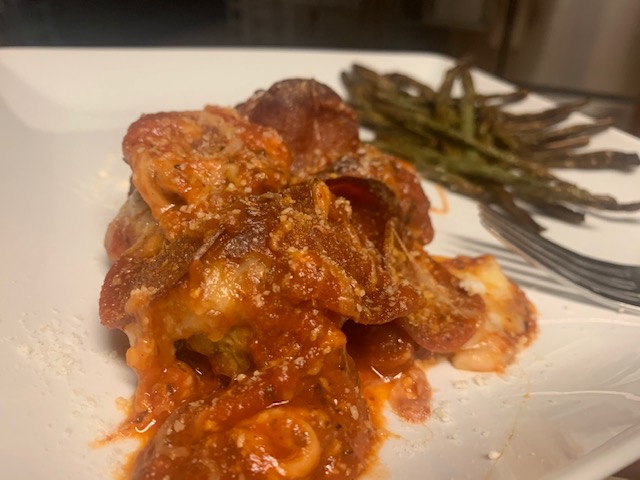 What You Need
1 lb ground meat (beef, turkey, sausage, pork, combo, it doesn't matter)
1 egg
1 cup shredded mozzarella
1/3 cup grated parmesan
2 tsp minced garlic
2 tsp minced onion
2 tsp basil
1 tsp salt
1/2 jar red sauce
pepperoni (optional, but highly encouraged)
Italian cheese mix, parmesan or mozzarella for top
What You Do
Preheat oven to 400
Combine meat, egg, mozzarella, grated parmesan, garlic, minced onion, basil and salt to form meatballs. (It usually makes around 12)
Bake for 30 minutes
Top with sauce, cheese and pepperoni and bake another 15 minutes
Switch oven to broil for 3 minutes to really get that toasted cheese taste
Enjoy!!!!