I always think gift lists are fun. I think all I really would like to Mother's Day is to scroll through HomeGoods alone with a Starbucks for a minimum of an hour. But, you know, these wouldn't be bad either.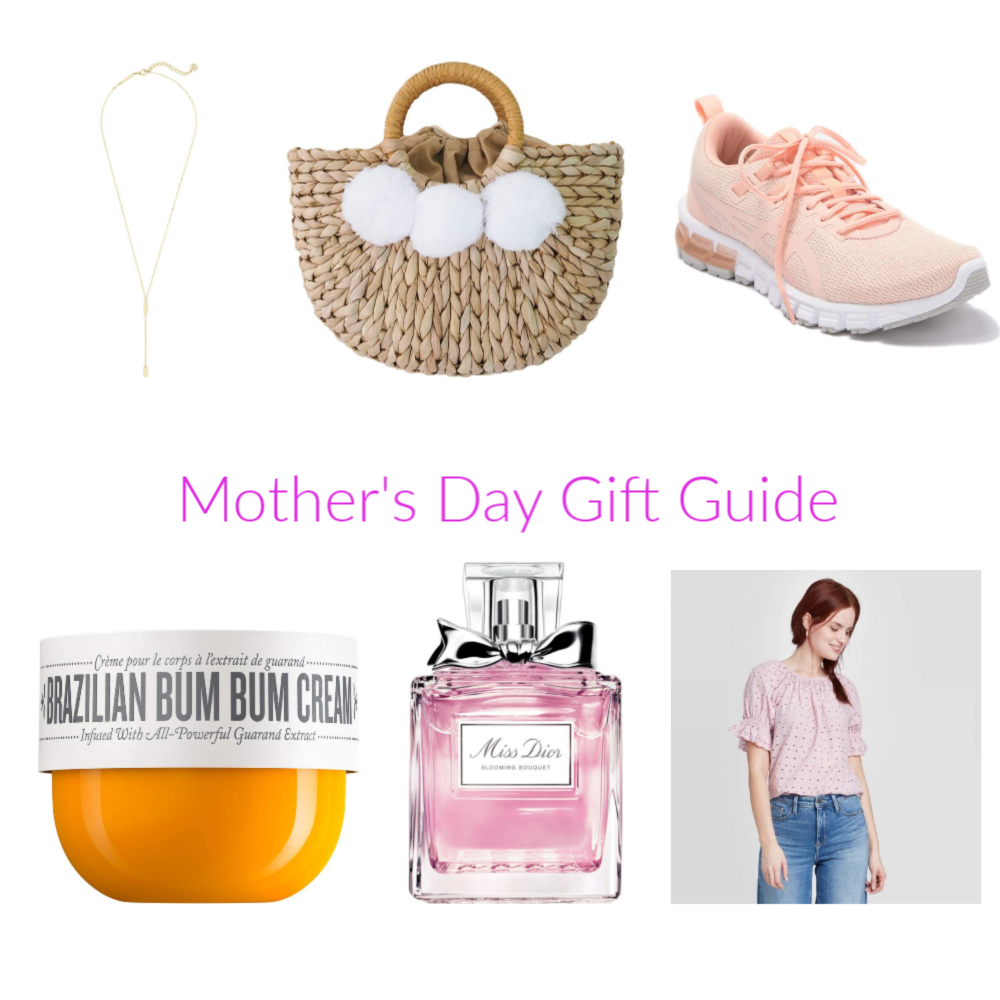 –I absolutely love the simplicity of this Kendra Scott "Y" necklace. It would pretty much go with anything and everything for any season.
–I think this Pom Pom bag would be so cute for spring/summer. A classic staple that works again for years to come.
–It has been three years since I purchased my current workout shoes. Oops. Asics are what works best for my foot, and these pink ones are adorable and a great price!
–The Bum Bum cream is one of those spring/summer splurges I like to make each year. One large container usually gets me through the season and it smells incredible!!!
–I think both the Blooming Bouquet and Absolutely Blooming from Dior smell amazing. Running low on my Nirvana Bourbon and could really use one of these for spring/summer.
–A fun spring top will be in order when we can start going places again!
My sister and I are still trying to figure out what we want to do for our mom. What is on your wish list? Do you know what you are doing for your mom yet? I hope we can actually see her by then!!!