Hey there Friday! I am not sure if it was because I was on vacation last week or what the deal is….but I am not believing we are already mid month!!! Forth of July was just last week, no? Goodness. I am not sure what all we have planned for this weekend. I do know that tomorrow we will be heading over to Laura's to celebrate that sweet sweet baby boy of hers!!! Who isn't really a baby anymore since he is going to be three. Shut up! Zoe is so excited to see her boo. It has been awhile since we have gotten those two together. I know my sister wants to try to see Zoe at some point. She doesn't like going too long in between visits. Which is great for us, because we love her too and her crew too <3
–I am working on the most honest and real post I have ever written for Lindsay's new series. I have so much to say and I keep thinking about things while I am driving in my car. I just don't know how I want to start it. You can go read about her new series here.
–I shopped the Nordstrom  sale yesterday, and got pissed off when all you bitches broke the site. The one thing I really wanted sold out before I could check out. SO RUDE!!!! I had about ten things in my cart and got it down to two. I call that winning! I decided on the purple Caslon Peplum top.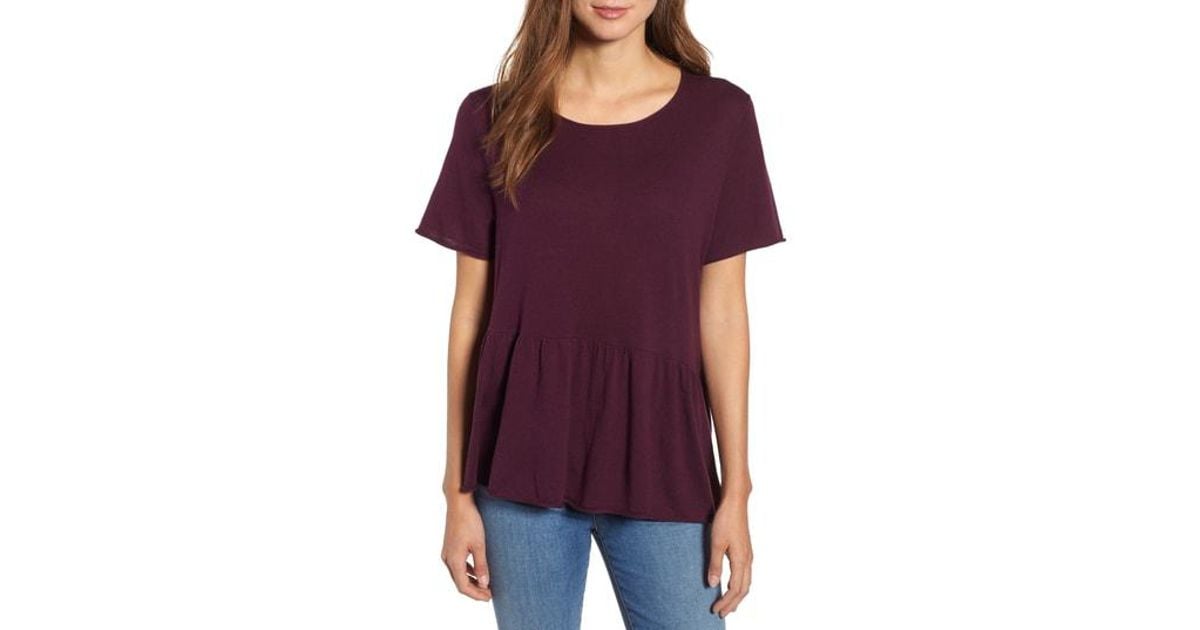 And a pink Caslon knit blazer.
I wanted to get pieces that I can wear now. It is too hard for me to shop for fall/winter clothing when it is going to be 80-100 degree here until November. Fingers crossed I ordered the right sizes and that it actually went through correctly. I had to sign in about five times and hit purchase a few extra to get the confirmation order number. Then the confirmation email didn't even come until 10 hours later. So, my hope isn't all that high lol. What did you order?? I still really want to get the Sara Happ Lip Expert set that they had, but forced myself to put it on my wish list instead. I want the lip slip, but I suppose I can continue to use my own homemade coconut lip scrub. Sigh. Me and my cheap self.
–I got to see some old co-workers yesterday at lunch, and that is always nice. I like seeing them so happy in the decisions that they have made.
–I need to cut Zoe cold turkey from her paci I think. Anyone have any advice?? She LOVES that thing and it brings her so much comfort. We try to limit  her to the car and bedtime, but she sneaks it every now and again other places. Her doctor wanted it gone already, and her teachers were shocked to hear that she still uses it when I didn't realize she had it with her this morning at drop off. I feel like most of my friends that have older kids let them have it until they were 2 before cutting them off. Zoe is only 19 months. Any advice is greatly appreciated! I know it is going to be rough. Plus I am sad to see one of her last "baby traits" go away. You know?
Anyways, that is probably enough randomness out of me for today. I hope that you all have a wonderful weekend!