Well hey there party people! It is Friday!!!!! Some of you lucky bitches have off today. Whatever. I am just glad it is Friday and the weekend is upon us. And a busy one it will be!
1. Last night after work I stopped by the Pinnacle in Trussville because I decided I have nothing to wear to the birthday party that I am attending tonight, and nothing to wear to a wedding I am going to next Saturday. I found this dress at JCPenney. What? Yes, sometimes you can actually score cute stuff there!
The question is….how should I accessorize? I have my leg turned weird so you can see the shoes I plan to wear. Don't mine the hair…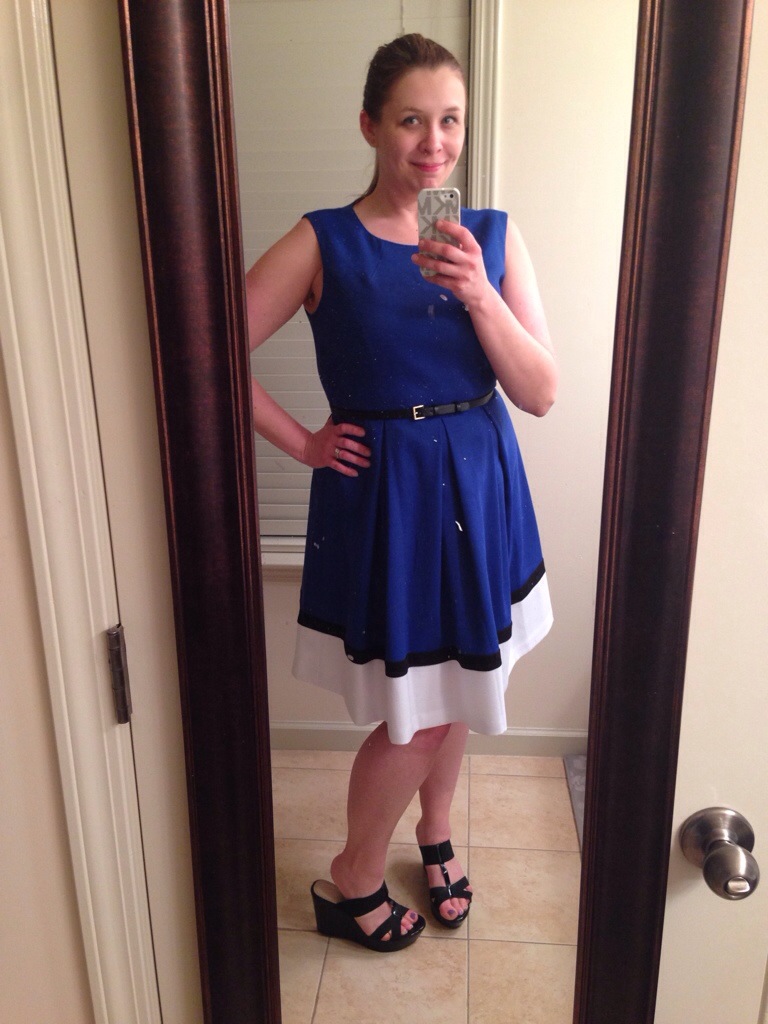 2. These two are my favorites. Does Gracie know how to give the sad puppy come play with me look or what?!?! Meanwhile, Mac is just killing that animal for the 1057th time. Gracie is actually probably mourning the loss.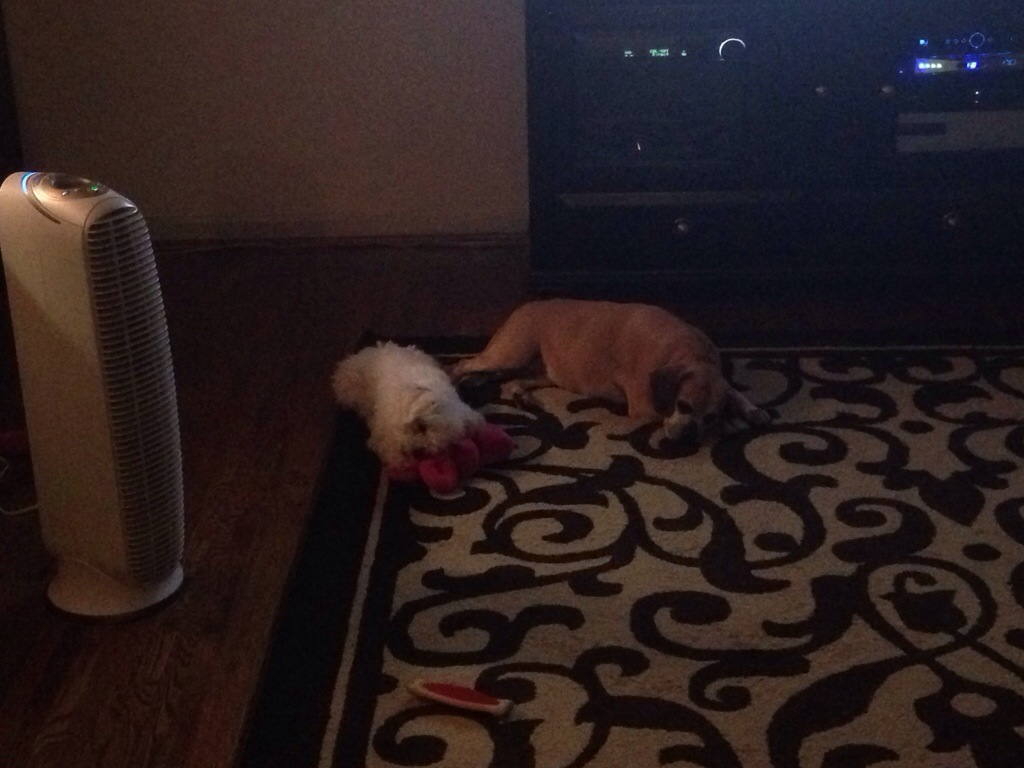 3. I stopped by TJ Maxx the other day after work to pick up a resistance band for my door to get my back work outs in. Somehow I ended up in the home section? It was like a magnetic force driving me straight to it! I have been looking at different options for a piece of furniture in our master bath. We have this weird wall with a space and I thought it would be cool to add some storage and then get some jewelry holders to make a nice display on top with a candle or something. Thoughts on something like this? My bathroom accents are silver and gray with little hints of purple. I plan on getting a picture of the ocean to put above my garden tub so that it looks like you are looking out at the beach. I thought this washed look would be a nice touch with that….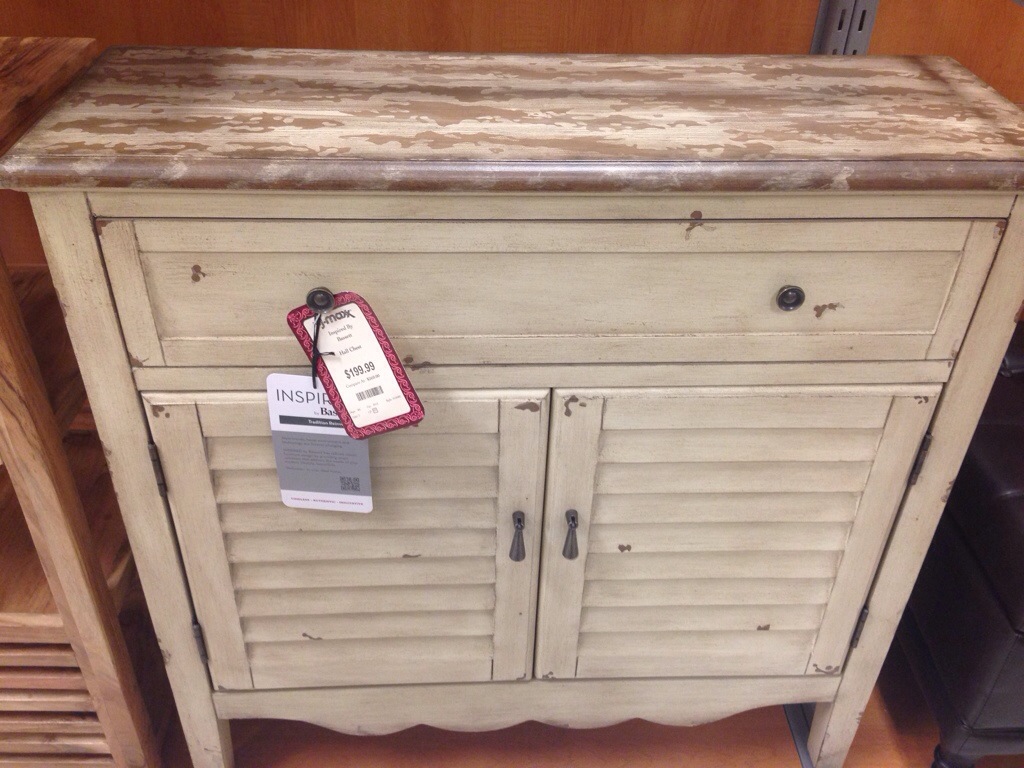 4. Pony. I listed to the song like 4 times last night on my way home. Love it. Plus, it also makes me think of Channing dancing. Your welcome.

5. Friday wouldn't be Friday around here without a good ecard!
Amanda has a new link up going on, Friday Favorites. Go check it out! If you aren't following Amanda by now, I am not really sure what you are doing with your life? Homegirl is the shit at Barre and makes me really want to become a ballerina or something. Plus, she is hilarious….and I love to laugh.
Also, because it is Friday…my list is in fives because, duh. Linking up with Joy and the Five on Friday girls as always too!