1. So lent is upon us. While I am neither Catholic, or super religious…I feel the need to give up diet soda for good. What better reason than the season for making a sacrifice? Usually all I drink is water at home and my office, with the exception of my daily coffee in the morning, and my daily green tea at work. Where does my problem lay? When we go out to eat. I cant help myself, I love Diet Pepsi and Diet Coke from the fountain. ESPECIALLY with Mexican food. Diet soda is just terrible and awful for you and I know that and I need to just let it go.
2. Riceworks – Have you tried these things? They are seriously so good! They are made with brown rice and you can actually see the rice in the chips. I have only tried the sweet chili flavor so far, but they are super crunchy and fill that snack craving that I get sometimes.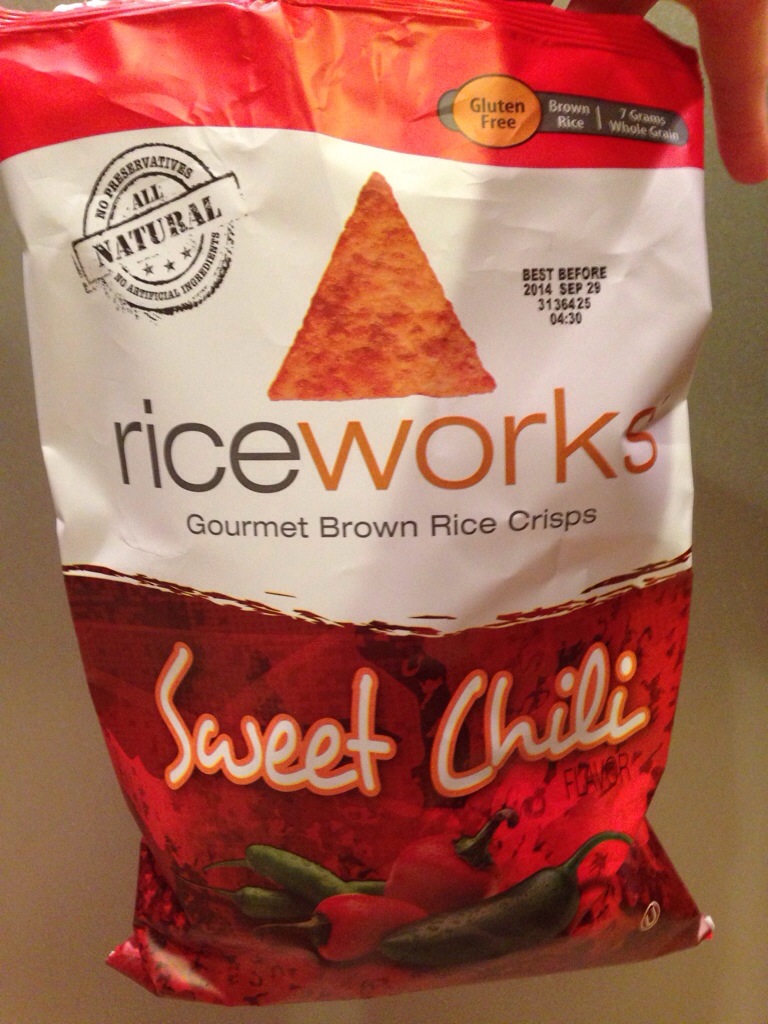 3. Beta – I have just completed my first beta week in T25. Holy muscles batman. I feel like I have a 200 lb man sitting on each of my shoulders and Speed 2.0 moves so damn fast that I had to check twice to see if I accidentally hit the fast forward button on the remote before setting it down. I did not. I better be a damn beast after the end of this month, that is all I am saying!!!
4. This weekend is Berkley's 11th birthday. (One of our nieces.) I told my sister her kids are breaking me. Three birthdays within a few weeks of each other is just crazy! I am super excited though because I will get to spend more time with my sister and my mom is coming to the party too 🙂 She couldn't make it last weekend to Cooper's.
5. This is me daily:
Happy Friday everyone!