Well hello there Friday! Good to see ya! I am feeling a little random today!
1. Weather – We have had some cool weather this week here in Alabama. I am loving it! You know who doesn't love it? Gracie when I send her outside to do her morning business at 6:30 am. That little sunbather will just lay anywhere she can get a little sun! That beagle nose of her is ALWAYS going!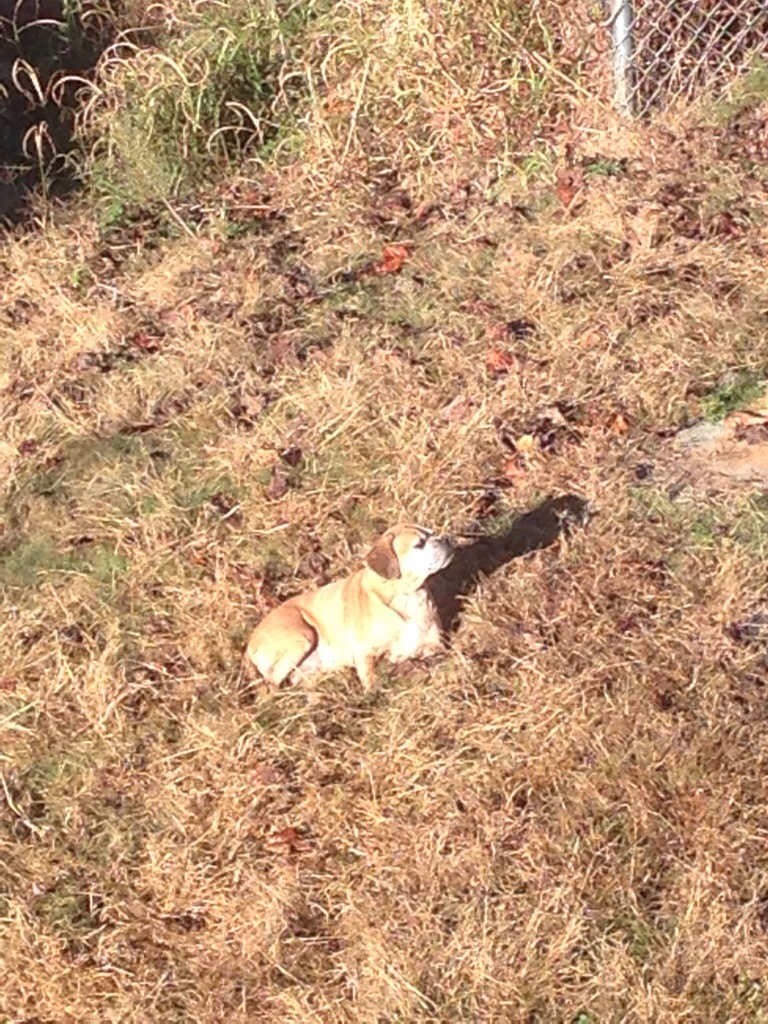 2. Speaking of random places to pop a squat, look at little Mac sitting on a chair on our back deck. I about lost it laughing when I peaked out the window the other day and saw this! The king on his throne!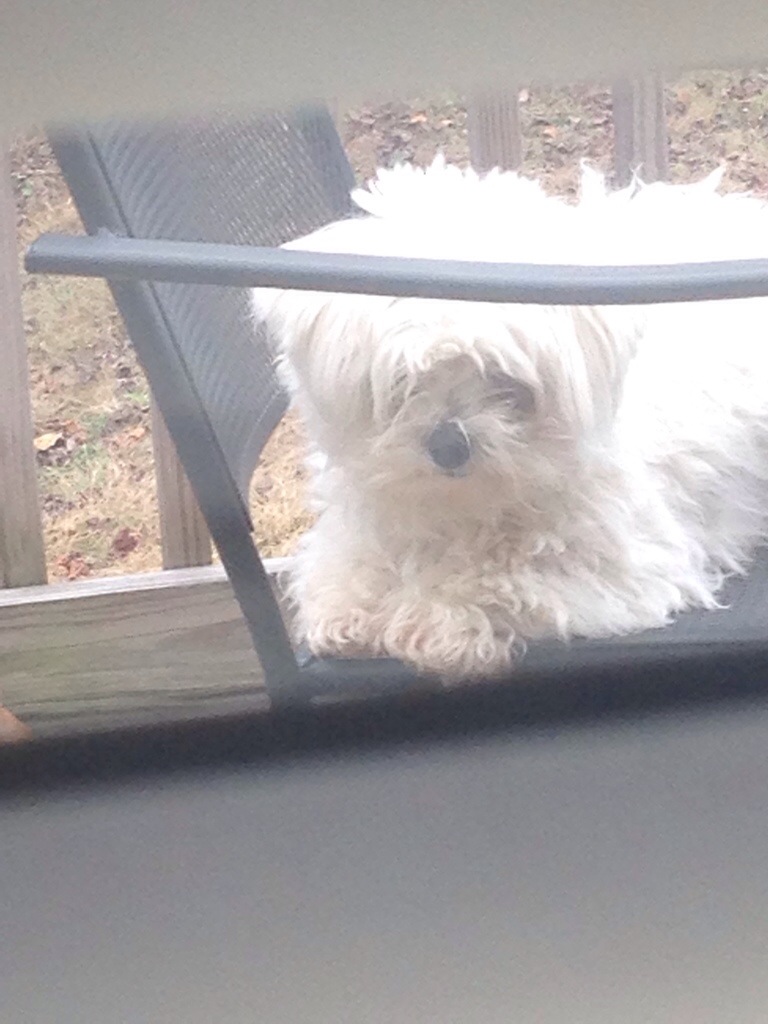 3. Tea – I have gotten back in to drinking several cups of green tea per day again. I love the flavor and the warmth of it, plus the flavonoids and antioxidants are a great benefit! I love the peach and mango flavored teas by Bigelow. They pack a great flavor. I am telling you this because it is simply just good stuff!
4. Lotions and Potions – Give me all the lotions, ASAP! Seriously, it is a bit early in the season for my skin to be so itchy, cracked and dry! It is time to stock up on all the lotions and potions to keep me from shedding layer upon layer of skin. What are your favorite go to lotions? Ones that actually work great, not just for smell.
5. Holiday Decor – I am not going to lie….I really want to put up my Christmas tree. It might happen on Sunday. I don't know why I want to put it up so early this year, but I do! I have been listening to Christmas music for weeks already so it just seems like its time!
Linking up with Joy for the Friday Five!