Hey there, Friday!!! Popping in to say Happy Easter!!! I cannot believe Easter is this Sunday. Easter was the first holiday last year that we celebrated alone, towards the beginning of quarantine when we all thought it was going to be over soon and were just enjoying the extra time spent with the people of our households. So naïve, right? We managed to make it special last year though. It was my first time cooking a ham, and we had an egg hunt for Zoe that Saturday when the weather was gorgeous here. (It rained Easter Sunday.)
I am not sure what all is in the cards for us this year, but the bunny has been extra kind to Zoe, I have some eggs to stuff for another hunt, and we are definitely going to dye eggs and bake cookies. The other day Zoe told me that Easter is actually her favorite holiday. She loves all of the pastels and thinks the bunny is extra cute. I am hoping to read her a book or two over the next few days to speak of the real reason we celebrate Easter.
Last night we had professional dance pictures done at Zoe's dance studio. She was so cute walking in, telling me that she was nervous because she hadn't been there in so long. She was super excited to have her picture taken though…and to put on her beautiful costume. I decided to take a few pictures myself of her outside the studio in her tap costume, and at home with her ballet costume. They are doing the Itsy Bitsy Spider for their ballet number, so they are dressing up as Little Miss Muffet.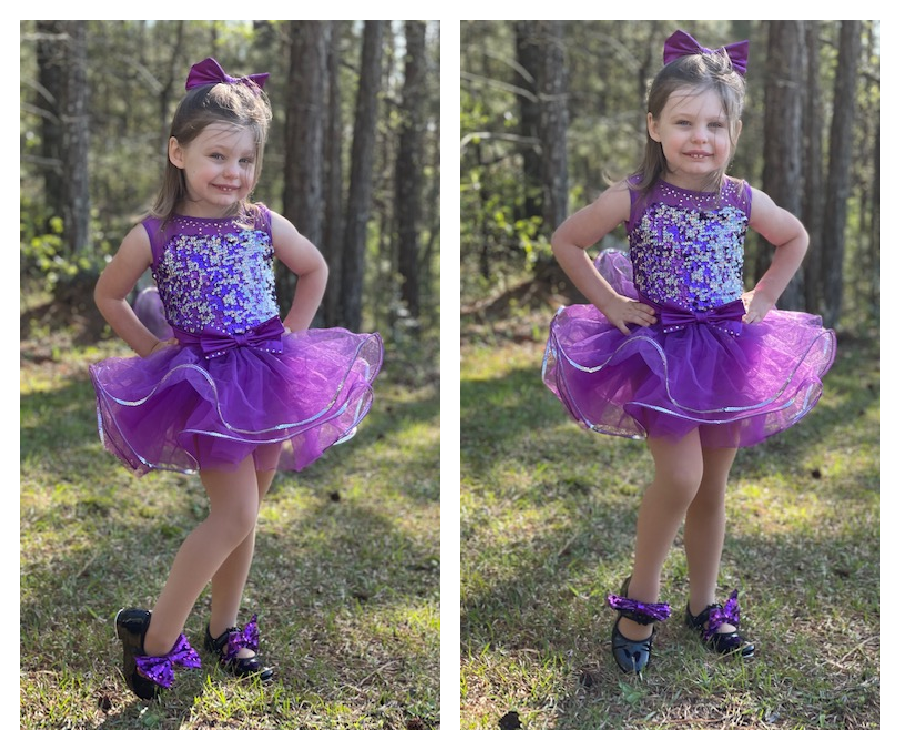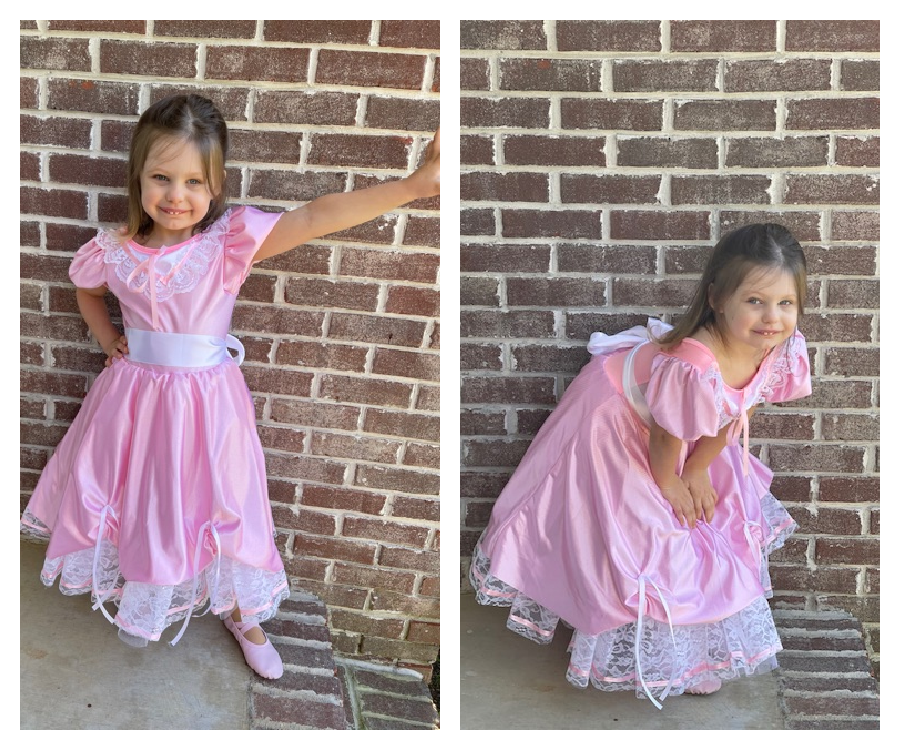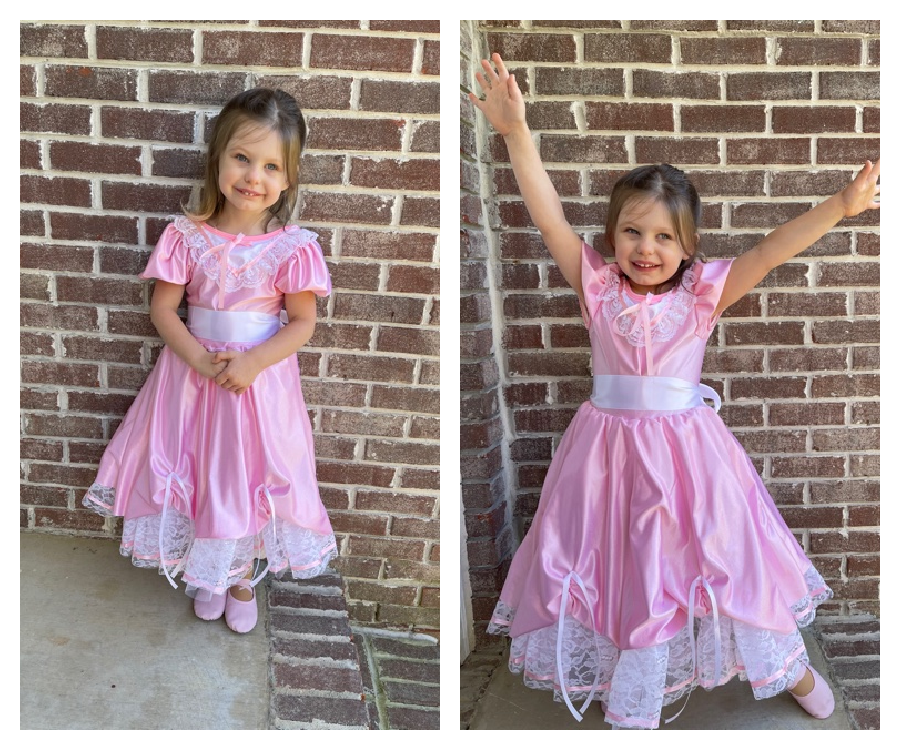 And here is a little behind the scenes in the studio…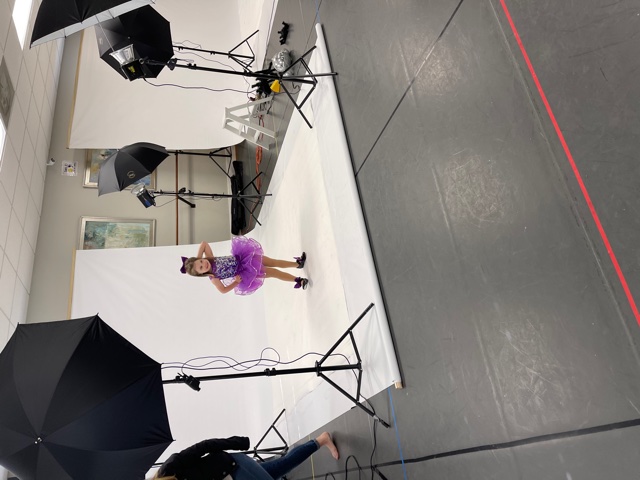 Oh, and we went inside Target for the first time in a year! We had been doing Shipt and drive-up pick-up this past year. Thank goodness for modern services during these crazy times, am I right? Zoe was in heaven. This is definitely the Target face you make! Also, they have added cup holders to all the carts in the last year, and I am here for it!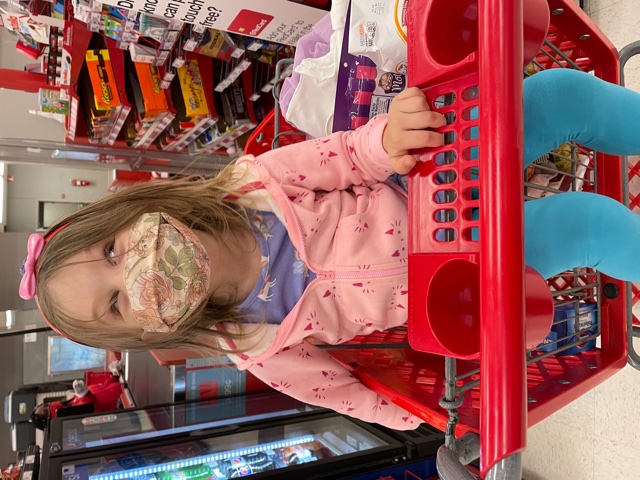 Zoe picked herself out this dress, which is 20% off this week! All their dresses are. She immediately put it on when we got home, and after her dance pictures…needed pictures in it as well. Such a little ham.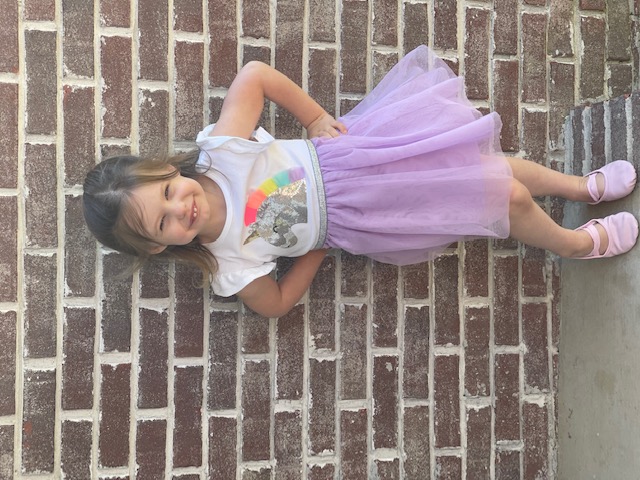 Favorite Purchase: I picked up some dresses for myself in the Target sale as well, though mine are being shipped. I tend to like some of the Knox Rose items, and loved this beautiful pink dress!
I am hoping that this dress fits the same way that the short sleeve version did last year, as it was my absolute favorite of the season. I ordered it in black, because honestly, most of my black dresses are very worn and I am actually in need of a few replacements for old favorites. A lot of my dresses are many years old and need replacing for various reasons.
Also, Ulta has their Boxum lip shines on sale, half off today. I stepped out of my comfort zone of light pink, and went with a bright fuchsia that I cant wait to try!
I have spent some time picking out decor for around our house, and I have learned that I have a hard time committing to any one thing. It is why it takes me forever to decorate. I LOVED the idea of having a large shelf in our living room along the back wall. This way, I can change out art and items as the seasons or my tastes change. I found the perfect shelf from Pottery Barn that comes in a number of sizes and finishes to suit your room. I went with the largest, which is 6 feet!!!
The look above is sort of the look I am going for, but not so cluttered. Maybe less frames and a 3d item or two.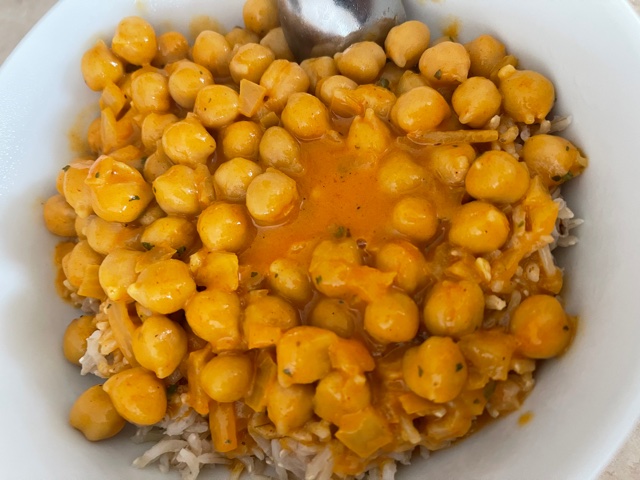 Favorite Recipe: I made this coconut curry chickpea recipe for lunches this week. It has lasted all week, tastes delicious heated up and I am definitely adding it to my normal rotation. It was nice to take a break from the same salad I have eaten for the last year. I left the chunky tomatoes out and replaced it with an 8 ounce can of tomato sauce, I HATE tomato chunks in most any food.
Favorite Funnies:
Linking up for Friday Favorites and here.