Even though I am not having to go to the office right now, it is still nice to have an extra day to not worry about work. And worry, I didn't. Mainly because the time I did set aside to catch up on some stuff this weekend, our system was down for maintenance and I was like…well there is my sign to take a break too!
This weekend was an exciting one, because we ordered take out food for the first time during quarantine! We loved it so much we did it twice in one day! We had burgers from a nearby BBQ joint for lunch, and our favorite Mexican for dinner. Zoe was beside herself and said that it was delicious a million times. Delicious is her new favorite word. Everything is delicious. I also made a keto friendly flatbread pizza this weekend.

And I may or may not have polished off this delicious bottle of moonshine. Chris and I took turns playing songs and enjoying an adult beverage Friday evening after Zoe went to bed. Definitely one of our favorite things to do to unwind. It was wonderful.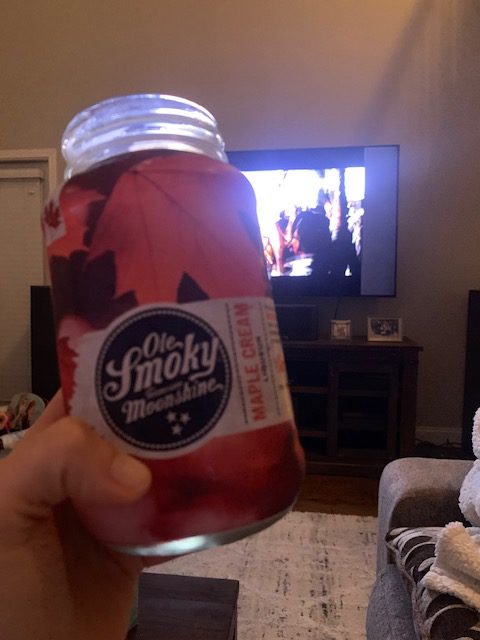 We also went for two car rides around town. Zoe was so excited, she passed out on the second one. We really lowered the bar for standard of fun, haven't we? We all get dressed and I do my makeup for the car rides. Exciting stuff! Speaking of exciting, look how long Zoe's hair is getting!!!

She has been living her princess costumes all day every day. Whatever keeps them happy! Her pool has a hole or leak or something, and I tried to order a replacement but had a hard time tracking one down like we wanted, so I ordered her this water slide instead. It comes with water balloons that I plan to whip out next weekend. She had SO much fun on this and spent two hours with it.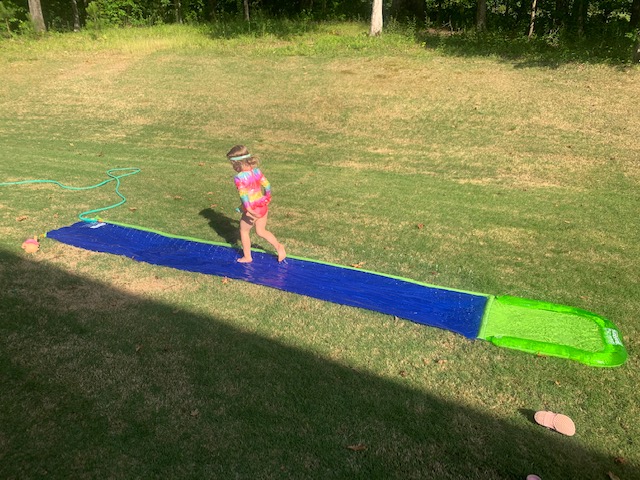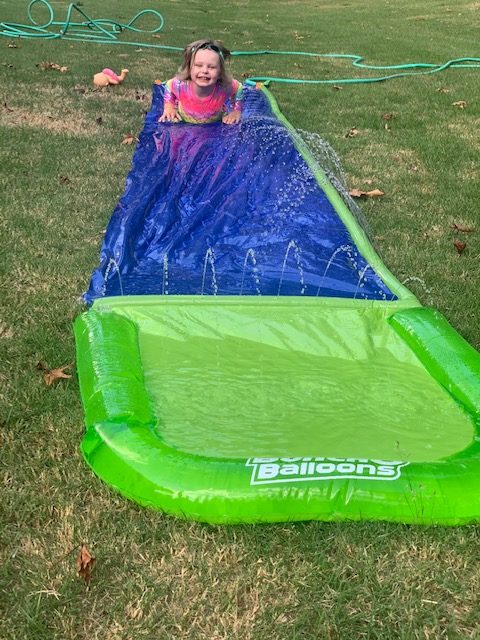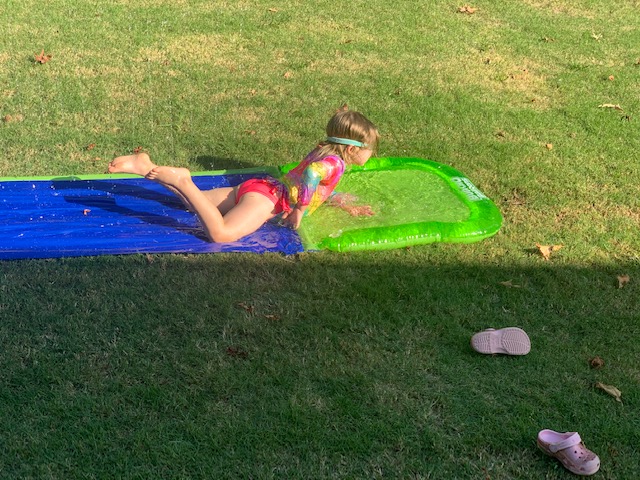 We also spent a lot of time out on our deck. I cannot express how thankful I am for all of this outdoor space. Especially the deck with the covered area and fan, because it is already hot and humid AF here.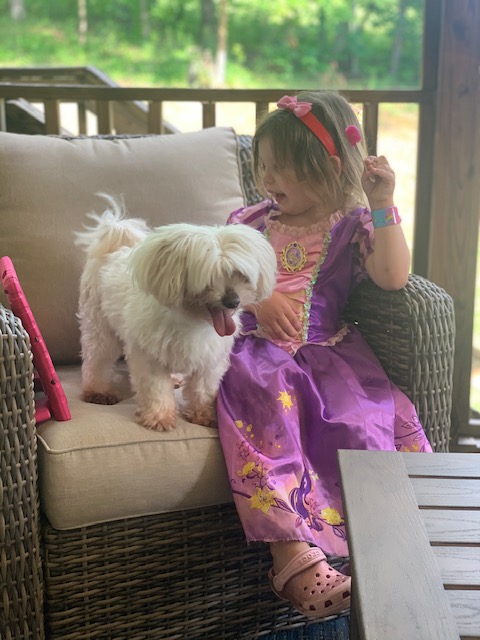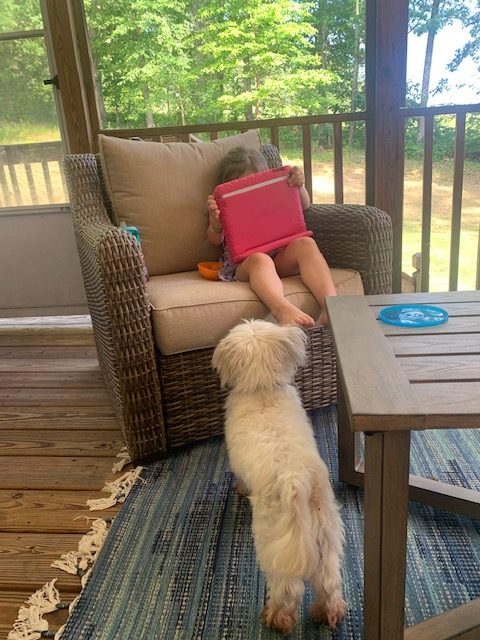 I got some organizing and purging done. Cleaned out the closet in my office, and trying to decide what I want to do with all the space in there. We have a lot of craft supplies and such and I feel like I could get a shelving unit in there and really get it all organized and utilize the space better! I also shifted things around in our upstairs linen closet, and got some stuff up in the attic. I still really want to paint our dining room. The paint job in there was done really well, but I hate the color. When we moved in, I decided I was going to wait and see if it grew on me, but it has done the opposite. I hate it even more now. Decisions decisions.
I hope you all had a wonderful weekend. I know I really enjoyed the downtime. I have our grocery order placed this morning, a list of things for work and around the house I want to do this week…and ready to tackle it all!