I seem to always have good intentions with this link up, but that first Thursday always sneaks up on me! I wanted to drop in and share some of what we have been up to lately, and some favorites.
Favorite Moments: Grabbing a delicious and much needed strawberry mojito. This has pieces of strawberry and mint in it and it was sooooo good. I cant wait to grab another!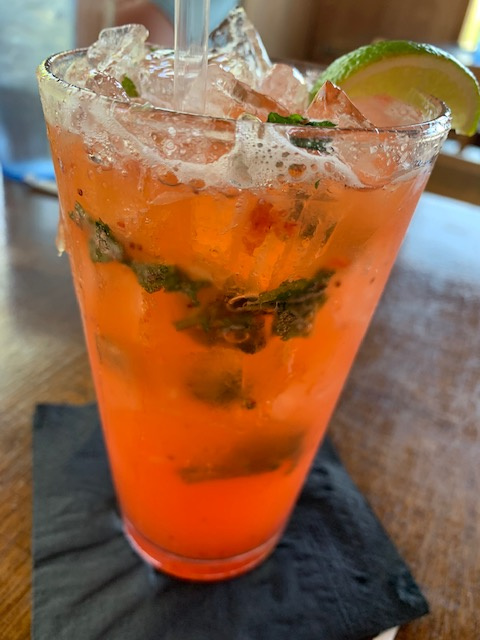 Wednesday, I grabbed a delicious cobb salad from Paramount with a co-worker. We sat out on the patio and enjoyed the beautiful weather. It was nice to get out of the office for a bit.
Wednesday evening Chris was out of town for work, and on my way to pick up Zoe, I decided we would take a little trip to the City Bowls food truck. It was parked in a neighborhood on our way home, and it was so fun to crack open the tailgate and have a picnic in the back of the car. Of course, a random afternoon thunderstorm rolled through, but we didn't let it ruin our fun.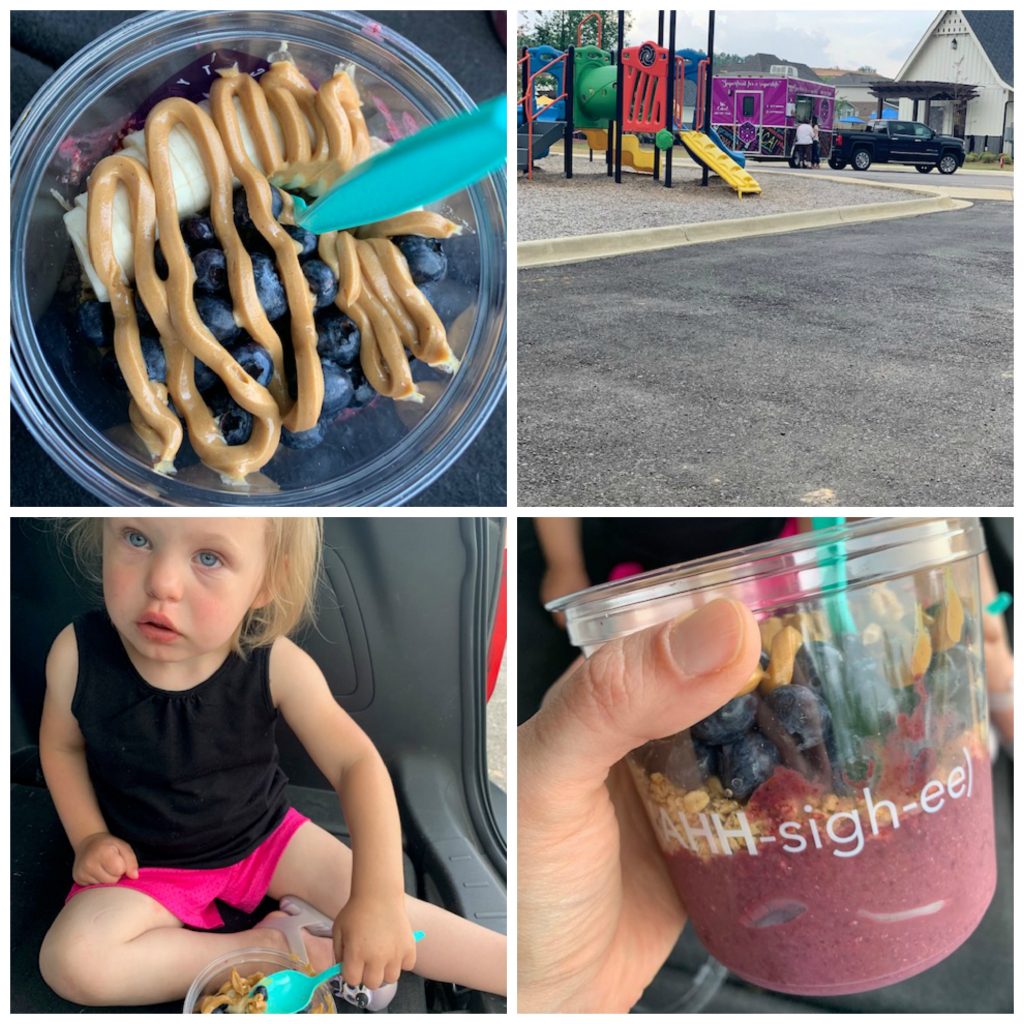 Favorite Sale: The Sephora VIB sale is going on now! I loaded my cart up Thursday night and cashed in some Shopkicks to stock up! (If you haven't signed up for the ShopKicks app, use my code: FREE413460 and we can both get rewards!!.) I ordered the Olaplex 3 hair treatment that I am super excited to try. Especially with the humidity and stuff building up! I also grabbed the Urban Decay Naked single shadow. It is the only one that is completely gone in the palette and my favorite every day color. I also grabbed the Beauty Blender Solid Cleanser to use my real techniques sponge. That thing is so hard to clean sometimes, you know?And I have been dying to try the Drunk Elephant Baby Facial, so I am grabbing the smaller size to see if it works before spending $$$ on the full size. I hope it is as magical as people claim.
Reading: Scored The Last Mrs. Parrish from the library. Not sure how I feel about it yet, I really dislike one of the characters. I am pretty sure you are supposed to, though.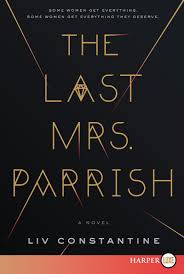 Listening: I am really into Without Me by Halsey right now…
Watching: We have been catching up on all of our shows. My favorites are Greys, The Chicago trilogy, Blue Bloods, The Resident and Big Bang Theory.
Lusting: It is rare that I purchase jewelry anymore. I have my staple favorites that I love and are on high rotation. I have a few special necklaces that Chris has bought me over the years, and that is about it. There are a few things I have kept of my costume jewelry that go with "that one outfit." But this layered necklace caught my eye, and I know it would go with so much!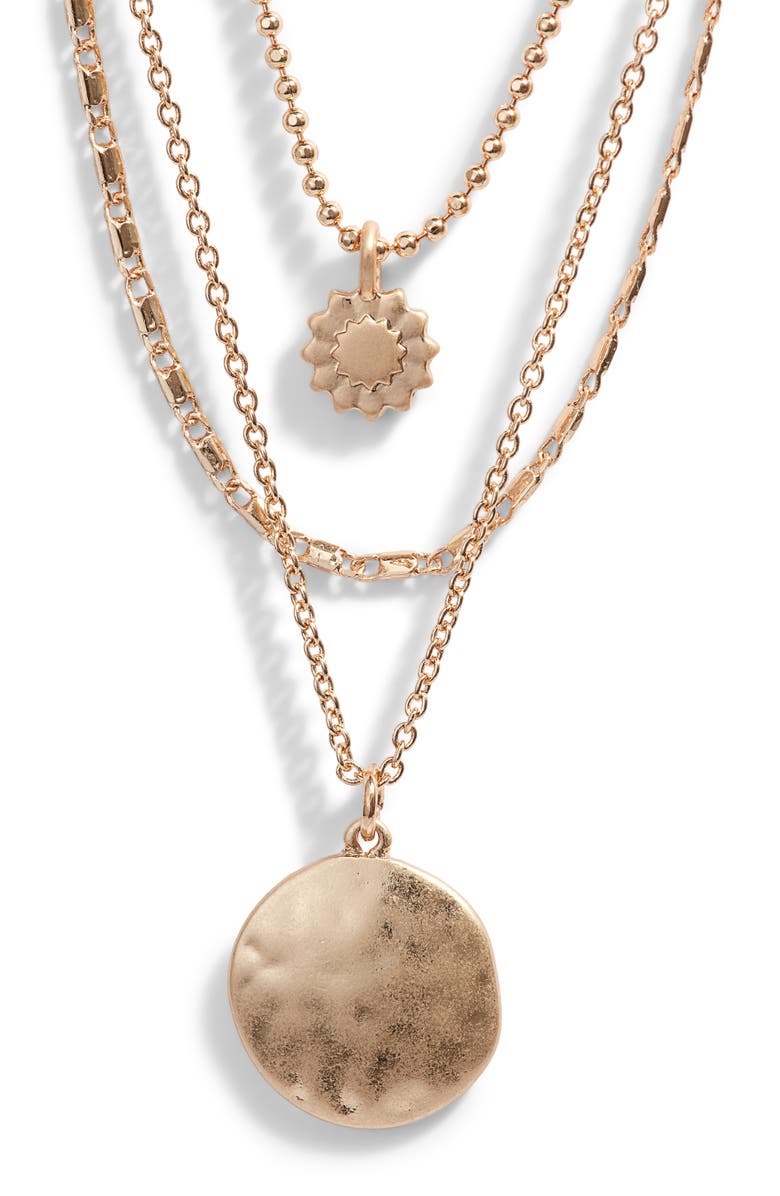 Laughing: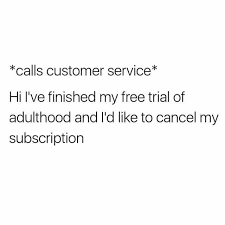 I think it is supposed to rain some this weekend, so we will hopefully clean out our garage some and I guess I will say oopsy to the yard work! I hope to see my sister at some point, she wants to see Zoe. Not sure what else we have going on. I hope that whatever you are doing, you have a fabulous weekend!