Firecracker Firecracker
Boom Boom Boom
Firecracker Firecracker
Boom Boom Boom
Boys got the muscles
Teachers got the brains
Girls got the sexy legs
And we win the game!
*crickets* And that my friends is how I earned my nickname Firecracker in elementary school. My friend Natasha's mom called me Firecracker or Popcorn anytime she could! Oh, am I the only one that remembers old lame cheers? Moving along.
Firecrackers are a deliciously wonderful snack that I picked up while managing a very large building in downtown Birmingham when I first moved here. A very sweet lady that worked on the 7th floor was kind enough to share her recipe with me after she had given some to our office for Christmas. These are soooooo easy to make and last all week to snack on. They would probably last even longer than a week if we had any control around these things!
What you need: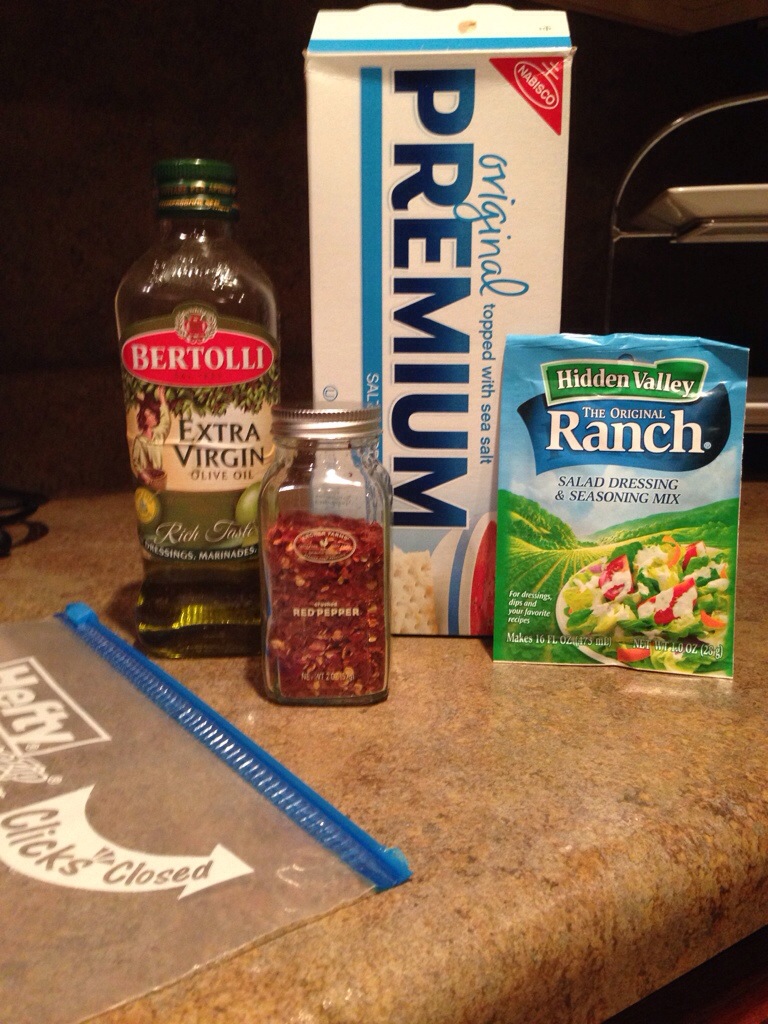 1 box of Saltine crackers (you will need all 4 sleeves)
1 and 1/2 cups of olive oil (or any oil, I prefer EVOO)
3 Tablespoons of crushed red pepper flakes
1 packet of Hidden Valley ranch seasoning (yes Hidden Valley, it is the only kind of ranch, the rest are imposters ok! I made this up, any would work…but why settle?)
A gallon size zip lock bag and a large Tupperware with a lid
What you do: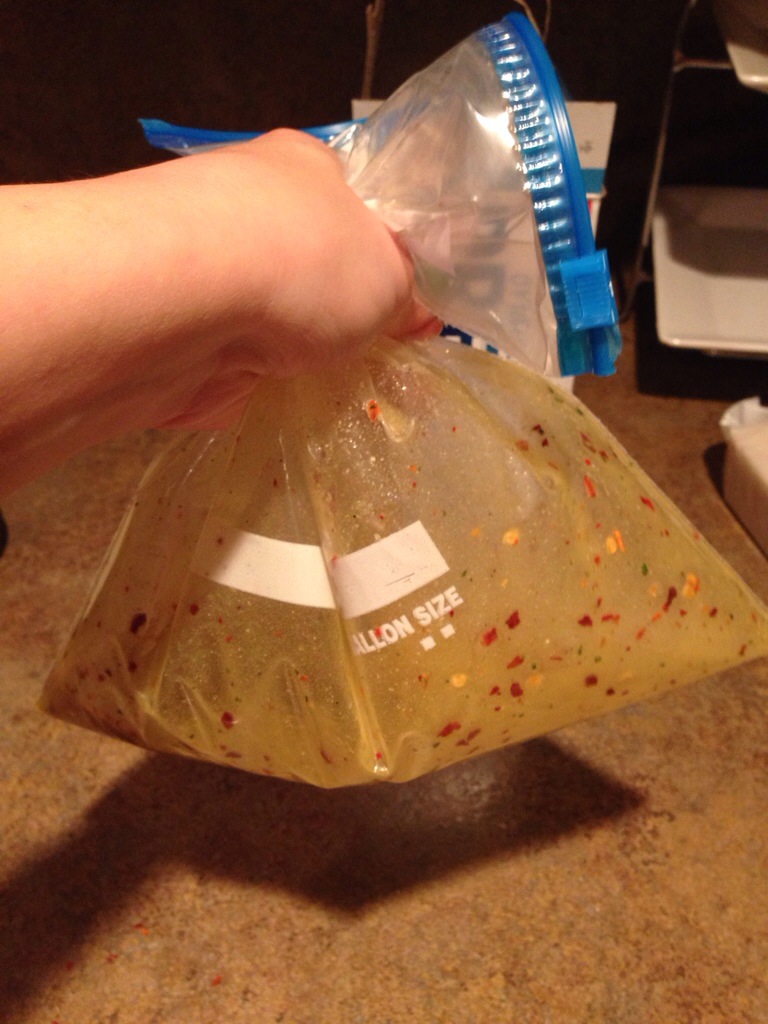 Place the oil, red pepper flakes and ranch seasoning in the zip lock bag, zip and shake it like a polaroid picture!
Now open and start putting your crackers in. I know….you are looking at the bag and thinking this whole box isn't going to fit in here. But I promise it does, every. single. time.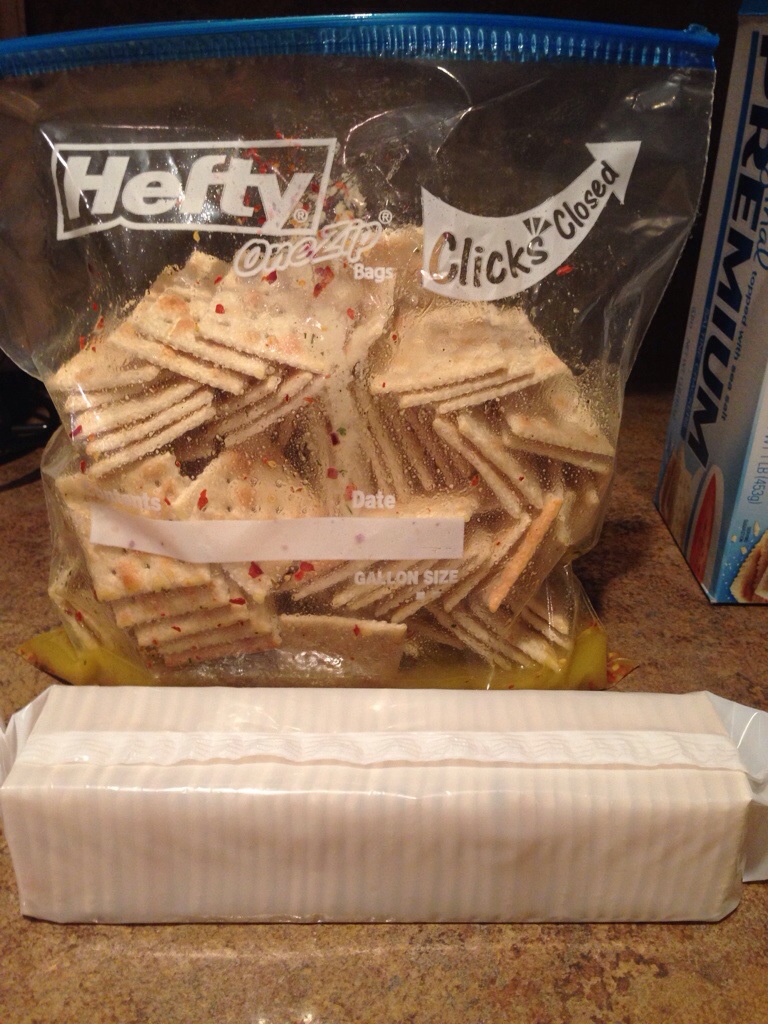 One more sleeve to go, I promise there is room!
See!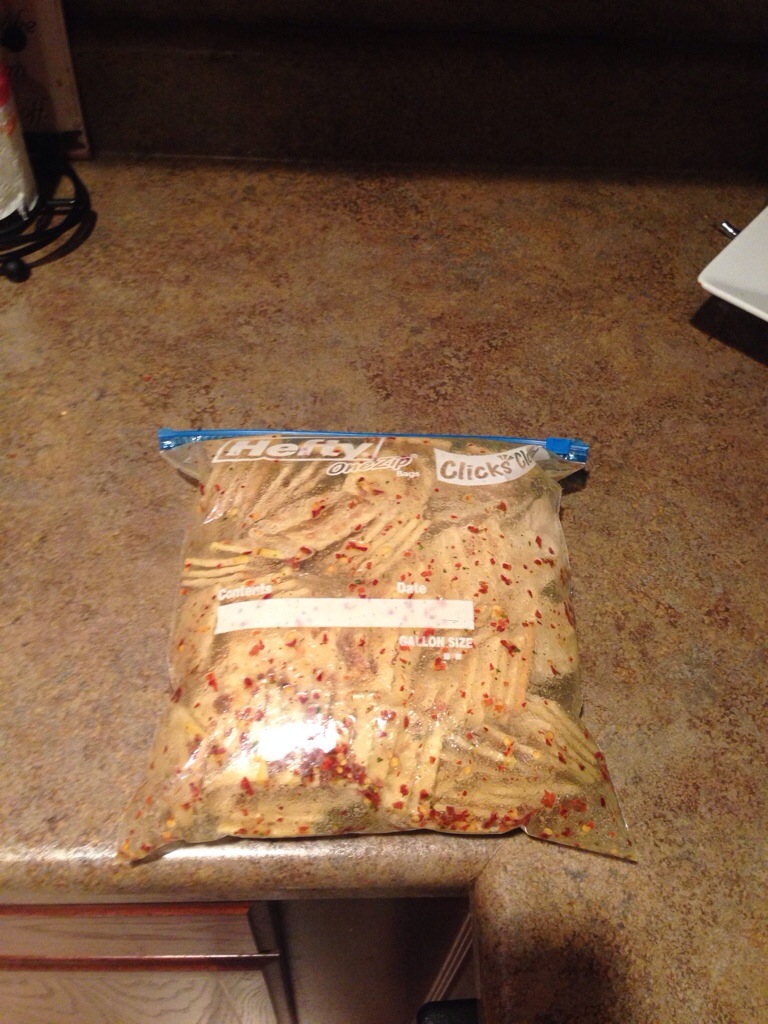 Now you are going to leave the bag lay on the counter, and you flip it every 15 minutes for an hour. I use my microwave timer to remind me. I literally turn this thing upside down, right side up and on both sides. You want that seasoned oil to soak into every last cracker and share the love!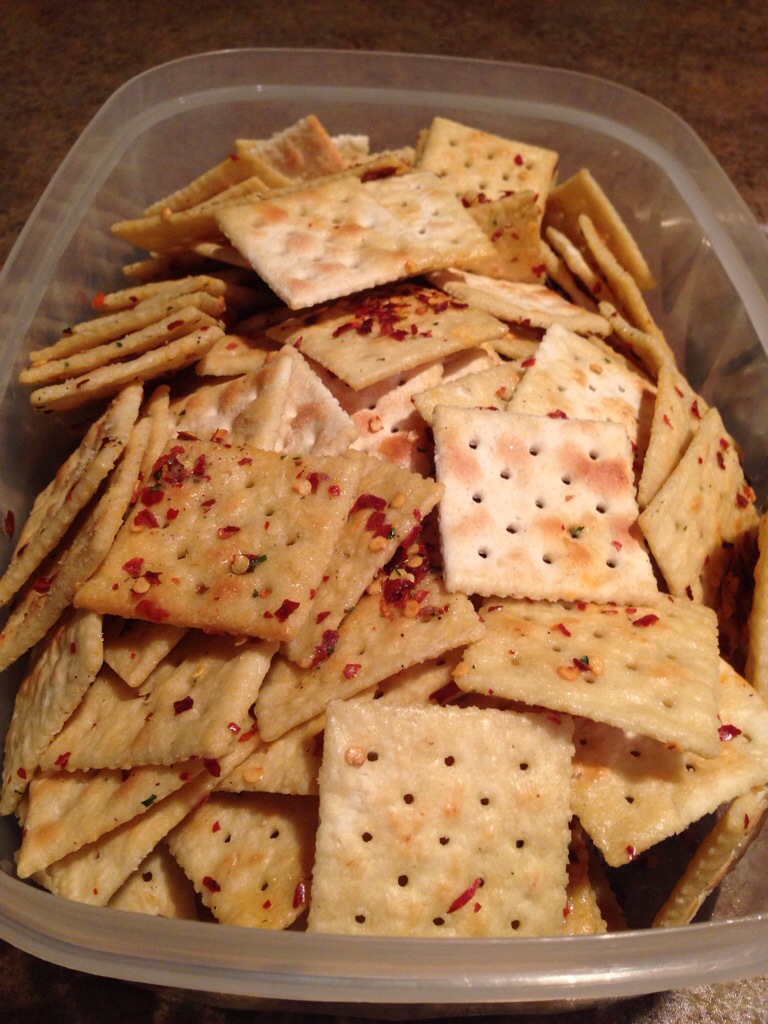 Once your hour is up, place those babies it a container with a lid! Beautiful!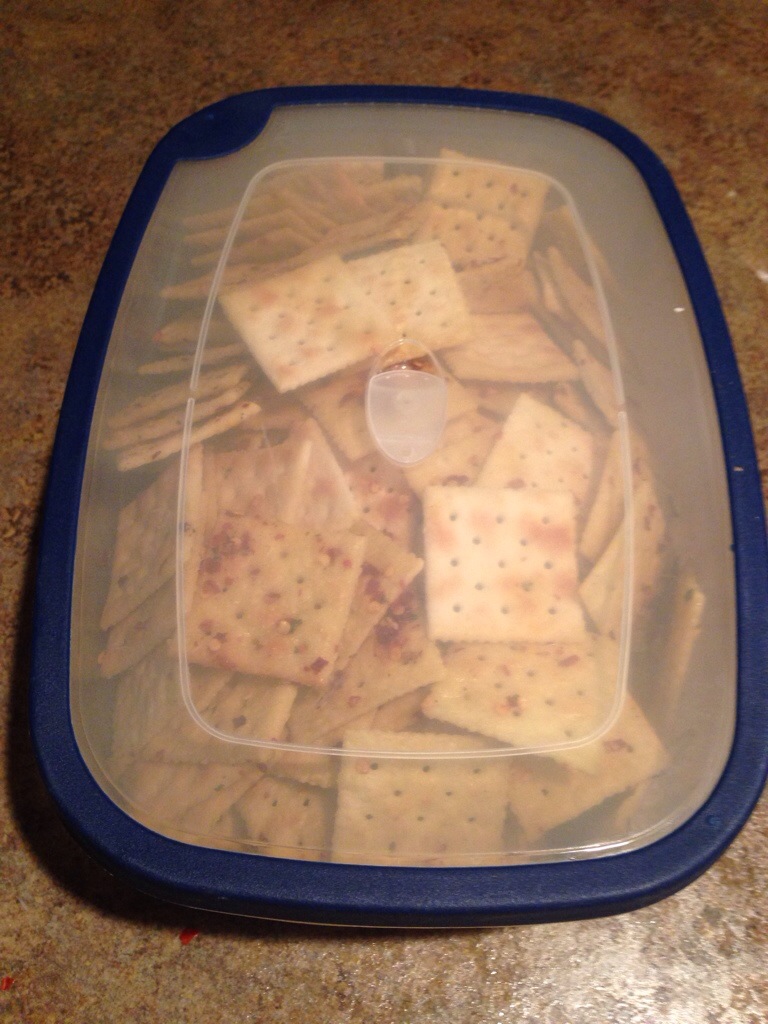 Enjoy these babies all week and you can thank me later. Just don't blame me when you become addicted and need counseling to stop!
I would like to note that you want them to sit a little while after you place them in the container and let the oil soak in and dry some. Of course, I am impatient and start eating them immediately, but they always taste best after they have sat for awhile. If you are making these for game day, I would make them the night before or first thing that morning. You don't have to worry about having them out all day, so they would even be great for tailgating!
These are sure to be a BANG with the crowd! (See what I did there? lame)