Well, hey there May! We are just cruising right along through these spring months, no? We had a bit of a rainy day Saturday, but the weather yesterday was absolutely amazing!!!! It was in the low 70's with mostly sunny skies all day. I live for the few weeks we get like this! Of course, we spent most of it outside playing with all the things and soaking in the fresh air.
I completely forgot about Cinco de Mayo. It sort of didn't sink in that it was May already for some reason. No need to worry, I eat enough tacos on the regular to naturally have celebrated it! Laura and I went to El Bario on Thursday for lunch. I love that I can walk to this place from my office!! I have been meaning to go forever, and it finally happened! We split the guac, because duh!!! And I got the carnitas tacos. Delicious!!!

On Friday, I met up with a dear sweet friend of mine for lunch at The Pizitz. I got a poke bowl, but was talked in to stopping by The Birmingham Candy Company on our way out. And by talked into, I mean, I mentioned when we got there that I wanted to stop, but I was going to keep on walking when we were leaving and someone decided to "just take a look" and I followed. Best. Candy. Ever. That is all I am going to say!
That night, Chris stopped at Papa Murphy's on the way home and grabbed a meat lovers pizza, a tuscan chicken pizza and some cheesy bread. It was delicious, especially the bread! I love their take and bake concept and I am sure we will do it again.

Saturday, we spent the day hanging around the house. Zoe and I went outside in the morning to play before the rain come and Chris went to run some errands. During nap time, I purged some more out of our dresser and guest bedroom and did about six loads of clothes. When Zoe woke up, we chilled for a little while being lazy and had fun with play-dough. That evening, the rain went away and we spent a lot of time pushing Zoe's baby around and taking walks. Alllll the walks.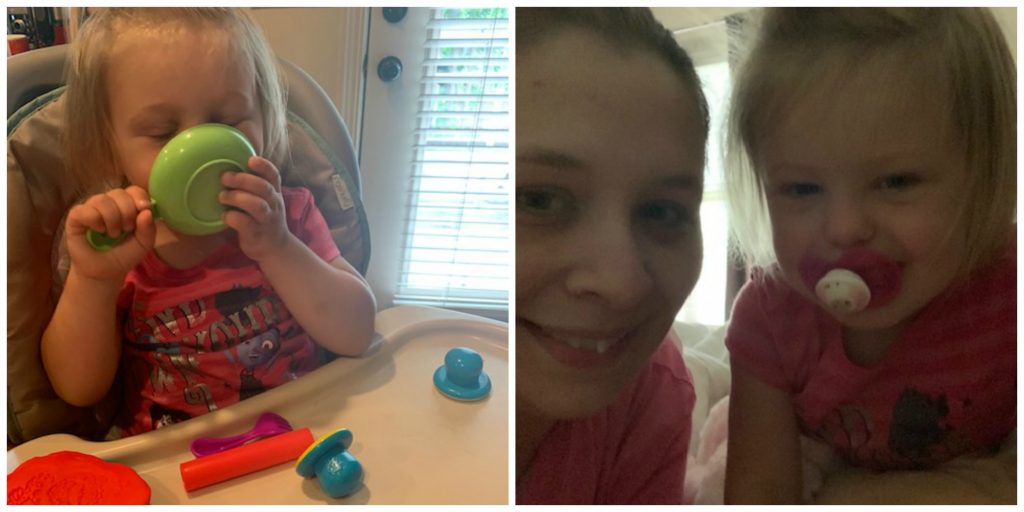 Sunday morning, my sister and the boys came over and went grocery shopping with us. I did the majority at Aldi, picking up a few things at Target. After naps, we headed outside and took a lot more walks with the baby stroller, played some golf and soaked in the amazing weather.


I had picked up stuff earlier in the week to make Carnitas Street Tacos on Sunday evening, happy accident that it happened to be Cinco de Mayo. That pork slow cooked alllllllll day long and it was falling off the bones when it was time to put together our dinner. Delicious!!!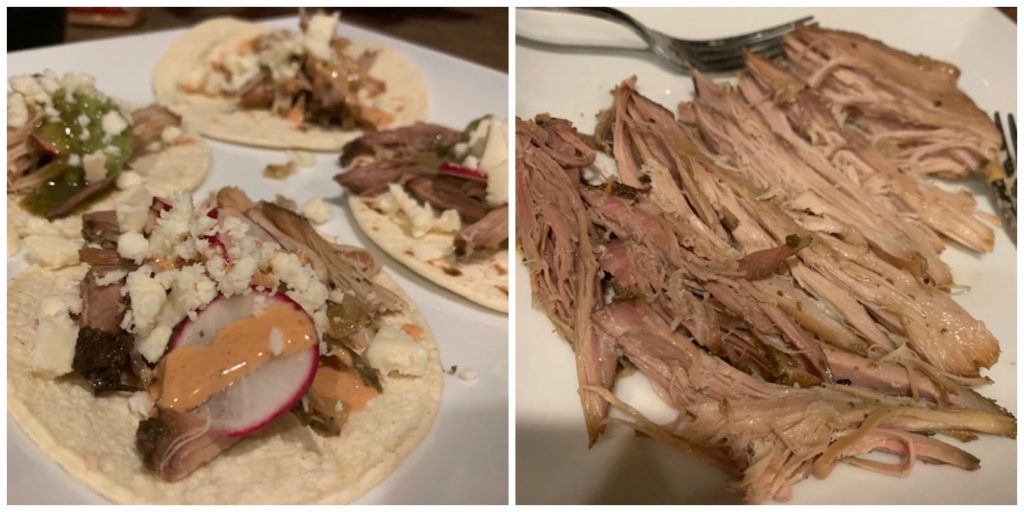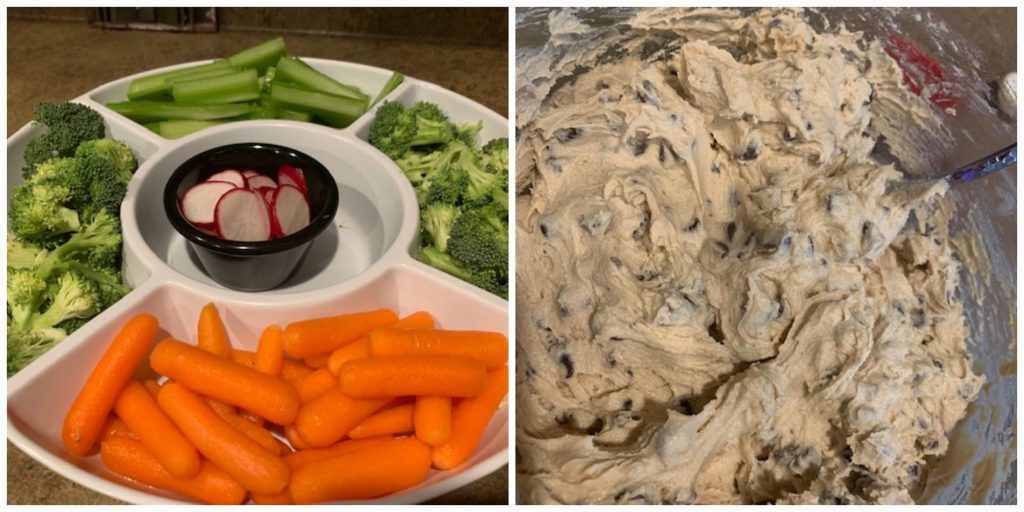 I also made chocolate chip cookies this weekend, and prepped some veggies for snacking this week. Gotta keep that snacking under control!!
I hope you all had a wonderful weekend!!!