Oh, hey Friday!!!! Notice a little color change going on up top? Don't adjust your screens. I have been playing around with my design. I have that itch to change something and thought the easier thing is accent color. Anywho, it is time for Friday Favorites!!!
Favorite Song: We were watching some old reruns of HIMYM and the episode with the flashback of Marshall came on…
When was the last time you heard Informer by Snow?? It is still full of awesome.
Favorite Beauty: I received a bottle of YSL Black Opium from Influenster and I am in love!!! Besides the fact that the packaging is just gorgeous, I think that this scent is really appropriate for fall! It is sensual, with scents of sandalwood, coffee, white flowers and vanilla. It isn't overpowering so you can wear it for work or a night out. My only complaint is that I feel that it fades towards the end of the day. Though to be honest, don't most fragrances? I will be happily displaying this beautiful bottle in my bedroom. Love, love, love!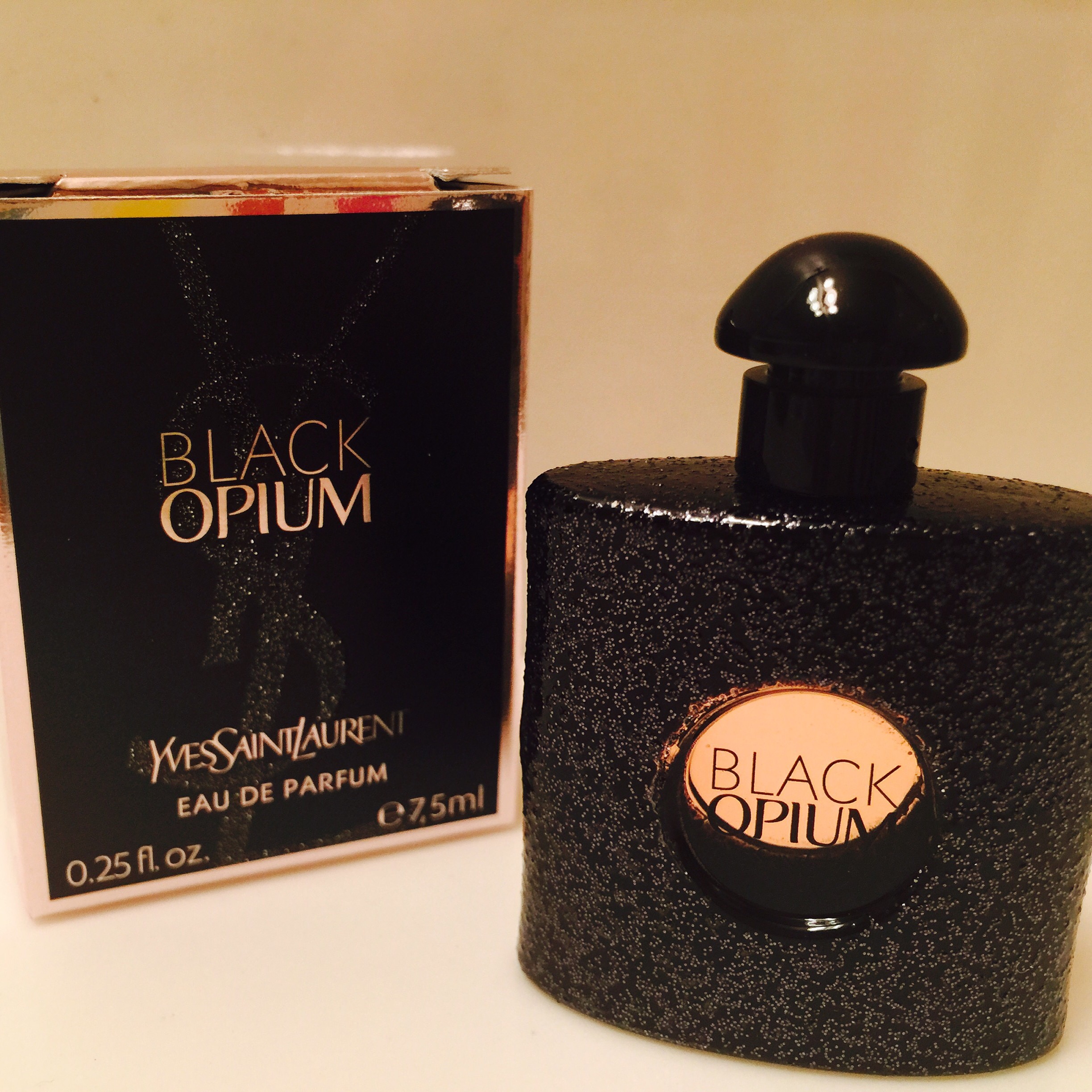 Favorite Recipe: This Spicy Cashew Chicken looks amazing, right???
Favorite Lust: I need new pants, bad! I am thinking maybe these. Or these. And Amanda said great things about these. What is your go to brand?
Favorite Event: Laura and I went to the 10th Anniversary Party at Swoozies here in Birmingham on Wednesday night. We were in the top 25 to RSVP so we got swag bags!!! I love the gold color and the fact that there are elephants on it!!! I will say that I really thought there would be fun stuff inside it, but it was empty. Boo!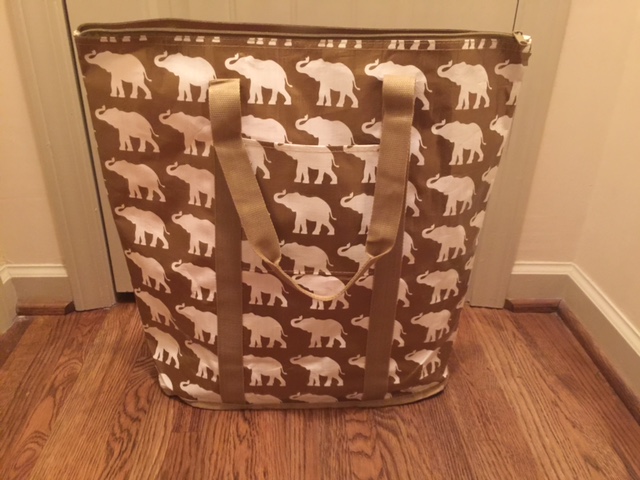 While we were there I grabbed a Corkcicle bottle. Have you seen these?
It says that they keep your drink cold for 25 hours or hot for 12 hours. They are BPA free and do not sweat. I am in love!!! I poured my water with some ice at 7:15am and when I pulled it out for lunch at 12:20pm it was freezing cold still!!! YES!!!! Plus it is so pretty 🙂 I found myself drinking twice the amount of water I usually do throughout the day because I like my water cold, not room temp. This bottle is a huge win.
Favorite Links:
–Michael had a great post about Stylebook and how she organized her closet and got rid of things she doesn't love. This is something that I have been working on this year. She did such a great job on her post that it made me purchase the app!!! You can ask Chris, I never buy apps. It was that good. 
–I sent this article to Chris for goals of our next home!
–Learn what your favorite dog breed says about you.
Obviously I am a huge Pug fan since Gracie is a Puggle, it says:
It's been said that you have to have a sense of humor to have a pug, and pug lovers definitely do. People who love pugs enjoy laughing and are overall very cheery, positive people. They're not always the most sporty (or coordinated), but that's okay. They adore being pampered and taken care of, just like their furry counterparts. Pug lovers are open-minded and tend to be on the artistic side.
I do love to laugh and keep an open mind!!!
Favorite Funnies:
Only nerds will appreciate this…
Truth…
How I feel about a race…
What I want to say when it is tea time at work….
When you are waiting on someone who is running late…
When your friend tells you something shocking….
When you aren't sure of a come back…
When someone reminds me that it is Sunday….
When your friends request a girls night…
Linking up with Amanda.
I hope that everyone has a fabulous weekend!!!!