Happy Friday! Halloween weekend is upon us!!! It is insane how fast October how flown! Last night, Zoe had observation night at dance. This is where a parent is allowed to sit in class and watch how far they have progressed. They also debut our recital costumes. which are so cute this year!!! And then there was a Halloween party. All the girls were allowed to dress up in costume, and they looked so darn cute! Zoe chose Queen Anna this year.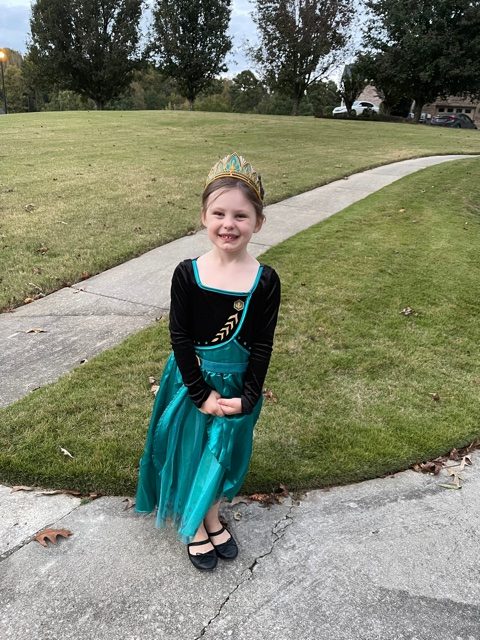 It was nice to see some of my dance mom friends. Four of the girls started dance together in 2019, and its crazy how much they have grown since then! We also started the last session of the year for gymnastics this week, it has been a busy one! I love seeing Zoe's confidence grow as she is picking up new skills.
Today, Zoe has Fall Festival at school. We have a bye week this weekend for football, though I am sure we will catch some other games. I think we are going to make Halloween sugar cookies and watch a few movies. The temperature has dropped dramatically over the last few days, and it is actually feeling like fall here.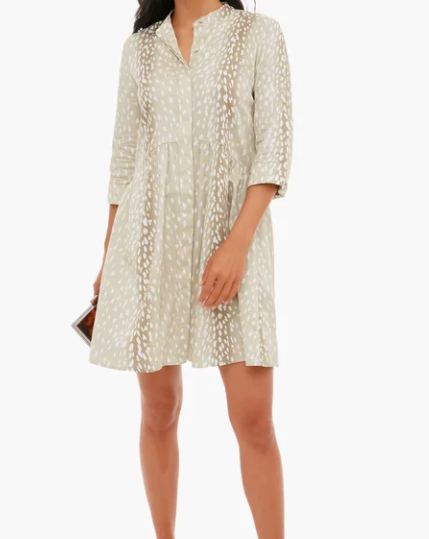 Favorite Finds: I love a lot of the dresses at Tuckernuck and had this antelope print dress on my mind for a long time. Finally pulled the trigger. The material/print is so pretty in person and the dress feels high quality.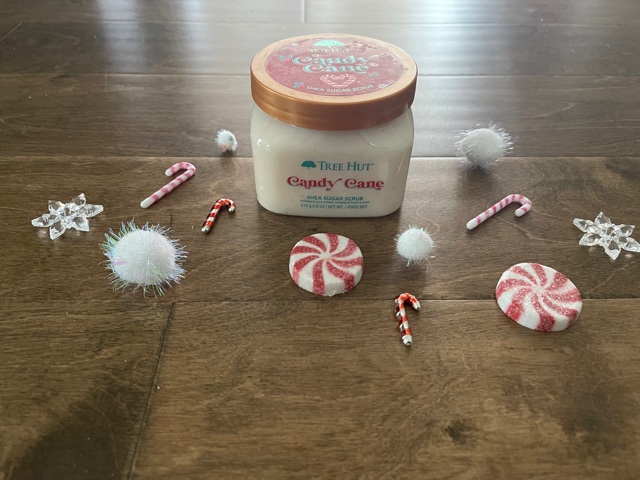 I am obsessed with this Candy Cane Shea Sugar Scrub!!!! Full disclosure, I received this from BzzAgent, but I am not required to talk about it on my blog or social media. However, I already purchase scrubs from this brand all the time, and this is my absolute favorite scent!!! It is a limited time thing, so make sure you scoop it up!!! This is my favorite drug store brand scrub, you cannot beat the price. I grabbed another for when my current runs out.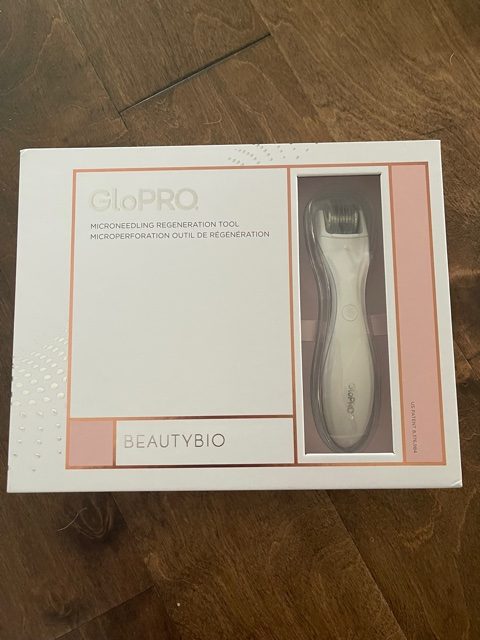 I have been using this GloPro for two weeks and really loving the results. I wash my face and then do this all over before applying my serums a few times a week. The immediate glow I get on my skin is insane. I definitely can tell a difference already, and its only been a short amount of time using it. I will check back in with longer term results, but this would make a great Christmas present!!!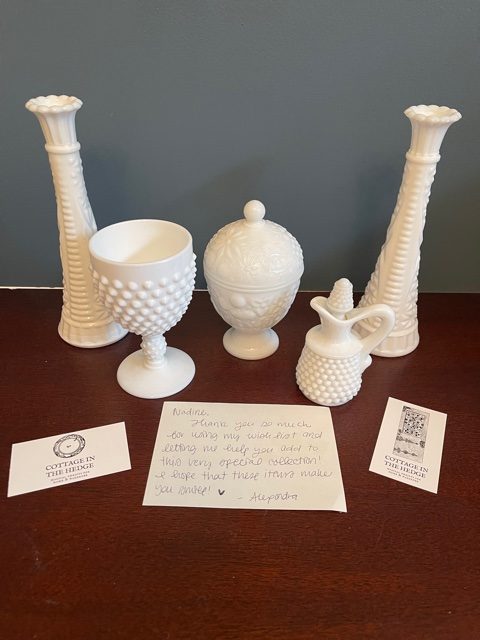 When my friend opened Cottage In the Hedge, she mentioned that she had a wish list that she shops from if you are looking for something specific. I immediately contacted her for some milk glass hobnail pieces. I have a few of my grandmother's candy bowls that I am obsessed with, and have collected a few other pieces from antique shops over the years. After several months of collecting for me, I received my treasures in perfect condition last week! Alexandra is the best! Definitely check out her shop if you are looking for something special. I can't wait to style these around my house.
Favorite Recipe: I have been making these pumpkin pancakes all year, but tis the season for all the pumpkin things and this is your reminder that you need these in your life!!! We are all in love with them over here and I swear at least once or twice a month they are made.
Favorite Workout: I really enjoyed Heather's last AMWRAP workout, so I was excited to see this new one. It is a little bit shorter and hits all the major moves.
Favorite Funnies:
It's coming…
I hope that you all have a wonderful weekend and a happy and safe Halloween! Linking up with Friday Favorites. I will *hopefully* be back Monday with a book post!