Happy Friday, friends! I am going to be honest with you, this was a tough week. I don't know what it was with the moon cycle, the way the wind blew, something in the water….but parenting was an uphill battle this week. I am never anything but honest here, so I wanted to share that. It isn't always rainbows and butterflies…though sometimes it is literally. Girl mom life.
I went and picked up BBQ Stop for us yesterday for lunch. That was a nice break from soups and salads. My stuffed potato was bigger than my head. Challenge accepted.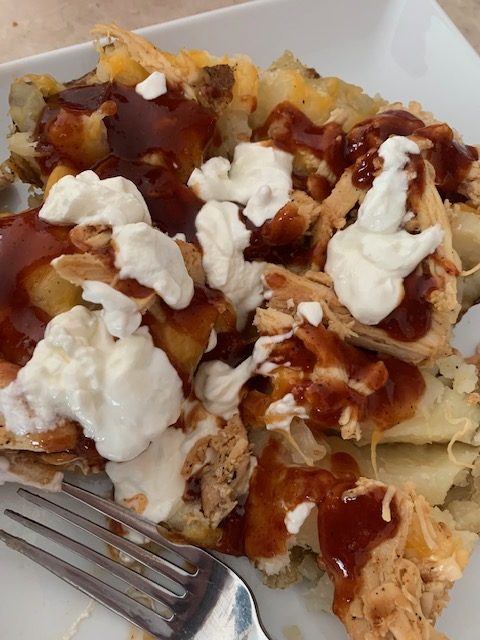 Do you guys have any plans this weekend? I need to track down a turkey. I was going to order one from HoneyBaked, but its too late to have one shipped and thawed in time. I called our local store to ask about curbside pickup, and the guy was rude AF to me so I was like you know what…I don't need this. I am going to try to make one on my own. The thought is terrifying. I feel like I have some really great dinner recipes, and I can bake some really good cookies. But I have never made a large bird before. Or a huge ham. I should have sorted this out before this week, but I guess I was in denial.
Favorite Song: I haven't shared a song in a really long time. I used to every Friday. Truth is, I don't really listen to much new music. But Hi-Rez is one of my favorites and he released a new song this month that is so awesome and very relevant. You have to go about 1:20 in to get to the actual song. The idea of the video is really cool.
Favorite Purchase: It's 2020 and I am ordering family Christmas pajamas and mommy and me pajamas. These were delivered yesterday and I LOVE them. I cant wait for the family ones to come in too!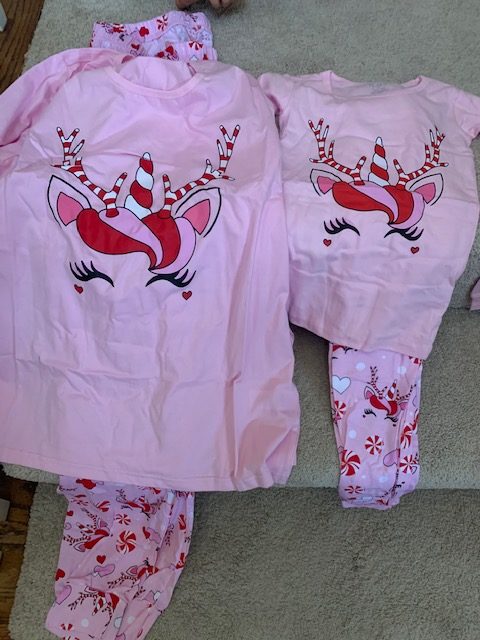 Also, because I am old AF and am having all kinds of foot problems with my right foot…I ordered a pair of orthotic slippers. A year and a half ago I was diagnosed with acute plantar fasciitis and pes deformities (high arches). I bought a pair of slippers a few months ago that I absolutely love. And they really help with plantar fasciitis because they have memory foam in them. They don't exactly do anything to support my arches though. The pain has been so awful lately, that its shooting up my entire leg. I have had these slippers for a week. They aren't near as cozy as my first pair, they are heavier and clunky, but that is because they have support for both my heel and arch. They are still cute, not that it matters. They have a hard rubber sole that you can wear outside to walk the dog or whatever too. I am alternating between the two pairs I have. Barefoot is no longer an option for me.
Favorite Recipe: I made thai chicken soup the other day, it was so yummy and delicious. It was the perfect comfort I needed. This doesn't take a million ingredients, and you literally throw it in the crockpot and forget about it. Until about 3 hours in, when you kitchen starts to smell like the best thai restaurant ever.
Favorite Workout: I did this POP HITT workout on Wednesday and it wore me out! No jumping does not mean easy. Not even a little.
Favorite Reminder:
Favorite Funnies: