Happy Friday! I feel like this week has been a long one. We are super busy at work right now, but not with our usual job type…so it is really slowing me down. It has been interesting to see how the different markets have been performing through this year. It has definitely been quite the roller coaster in my world for sure. I am just thankful to have work and to do it remotely on my own schedule. Even if that means I was up here in my office until 11:30pm one night getting a job out.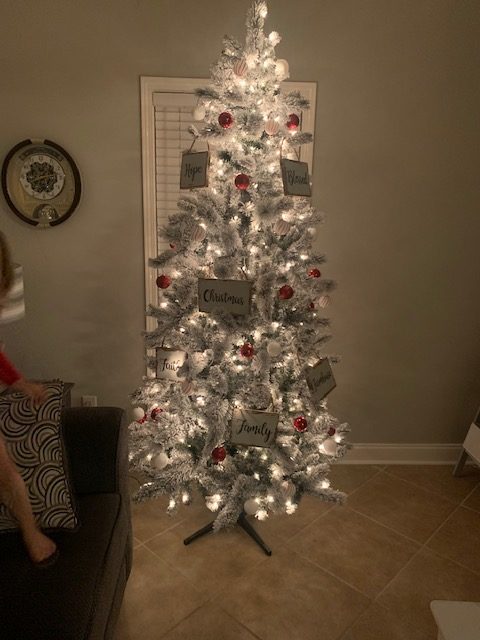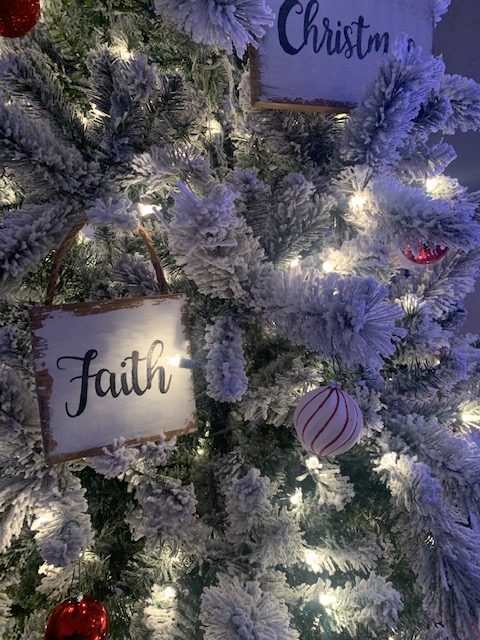 I never got around to posting about my weekend. We didn't do a ton, I just felt so tired and worn down. We did do a Michael's curbside order, and purchased a new Christmas tree for our hearth room. The tree is gorgeous!!!! I was able to get the traditional white light flocked tree that I really wanted. I did some chippy ornaments on it that I got from a local shop, and then simple red and white balls. I am waiting on a tree collar to put around it, but I just love it! You can see it from our kitchen too, which has been nice while I am meal prepping.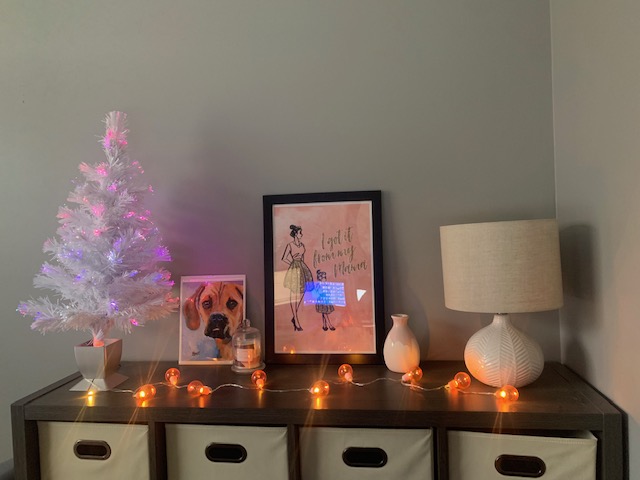 Also bringing me a ridiculous amount of joy is this cute little fiber optic tree and string lights in my office. Since I spend so much time up here during the week, I wanted to bring in a little happy for the holidays.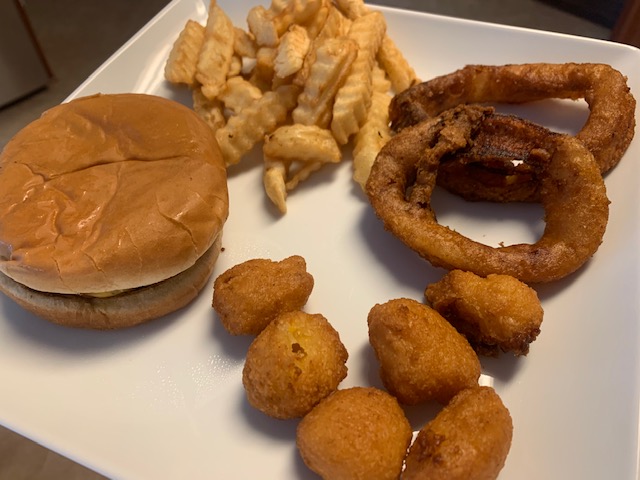 Chris had "off" Wednesday. I say "off" because he never really has off, but his company was "closed" for the holiday. So we decided to drive out to Landmark and get their delicious burgers. I think we had only been one other time since we moved. It was nice eating a weekend meal during the week.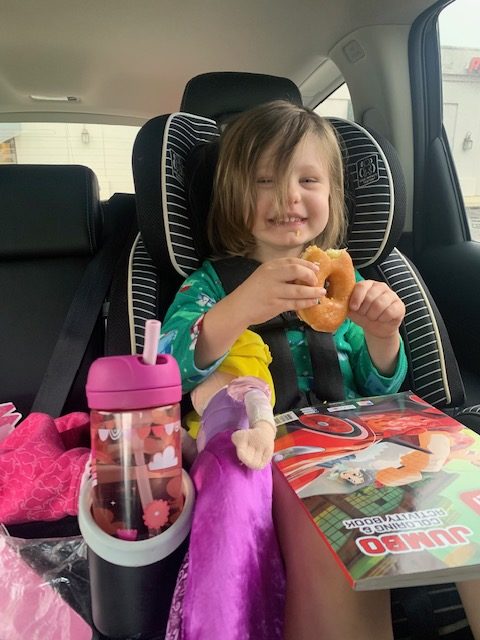 Which was also followed up by Thursday morning surprise donuts from Dunkin yesterday. I had to run and pick up something yesterday morning, and figured it was an excellent excuse to surprise Zoe with her favorite. She had a huge smile on her face the entire car ride and thanked me for her donut about 20 times. It's the little things, you know?
Favorite Purchase: Walmart restocked my beloved sweatshirts that I basically live in. They look like Aerie for under $12, fit perfect, wash nicely, and are so cozy. Highly recommend. I picked up two more colors that I didn't already have.
I had seen a few people post on Instagram about this lip gloss, and I was running low on my favorite and thought I would try it out. I still wear lip gloss most days. It helps me look more alive. My all time favorite is Buxon, but it is $20 a tube and I go through them pretty quick. I have never found anything I liked as much though, so I stick with them. I do like NYX, but they don't have as much lasting power for me. I am seriously blown away by this one!!!! It goes on butter smooth, has a little bit of a glossy look to it, but way more color payoff than most glosses. It looks like a lipstick but feels like a gloss on. I am in love and plan to buy more shades. You cannot beat the price for quality. Grab it!!! I have it in the color Reef, and it is so pretty.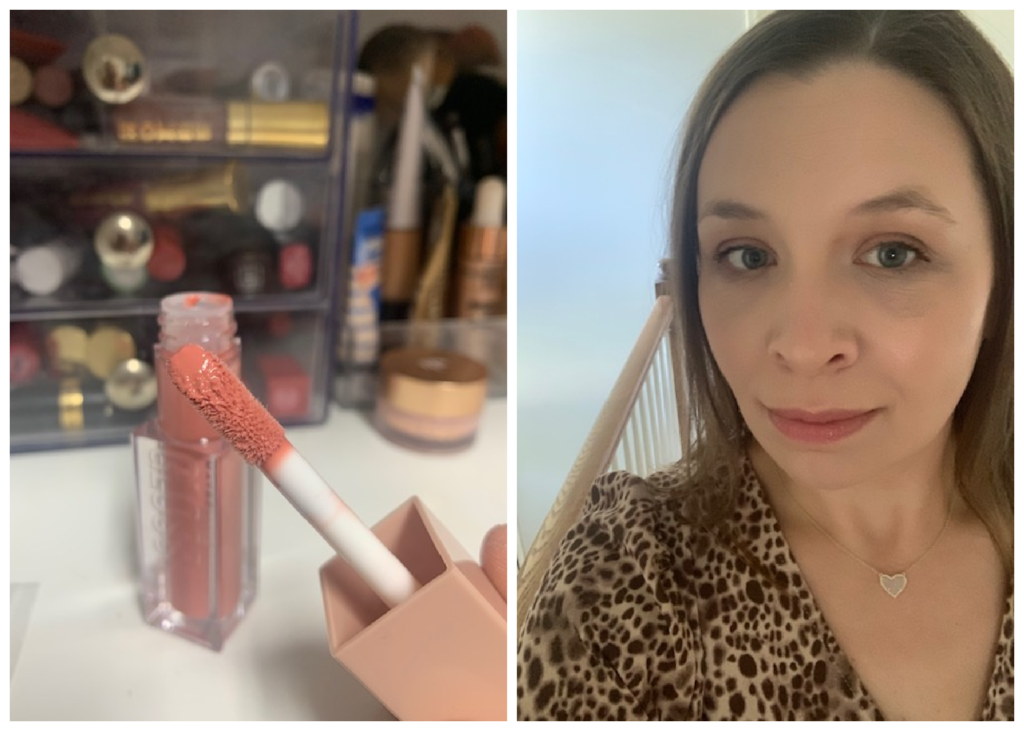 Favorite Recipe: This isn't exactly a recipe, but how amazing does this tree board look? I also default to a fun board for weekend snacks.
Favorite Workout: On Thursdays I typically do a full body workout. I usually stick with Heather Robertson most of the time, as I like the way she structures her workouts. This one popped up as a suggestion when I was looking for one and figured I would check it out. I really liked it. It moves FAST! I hardly had time to get in position for the next move before it was starting. You do four rounds and bam, you are done! She has a full standing no squats, jumps or lunges dumbbell workout that I want to try soon.
Favorite Funnies: