Short weeks are the best weeks! You know what else is the best, summer hours. Who knew that was a thing??? But my company closes at 3:00 pm on Fridays from Memorial Day to Labor Day!!! I will probably just wander around Target alone for 30 minutes before I get Zoe from daycare…because that is what moms do when they have alone time. Its like a vacation, lol.
Favorite Moments: Laura and I grabbed lunch yesterday. We had plans for today, but I had to do a switch-a-roo on her, so we rescheduled our original outing for next week and went to Carrigan's yesterday. It has been in Birmingham for quite some time, but I have never been. such a fun spot! They have a lot of outside area, and would be really nice on a summer night! (You know, after the sun goes down because we are flying close to 100 degrees here already.)
Anyways, we decided to split our meals so we could have some tastes of each, I got the corn dog and Laura got the au jus sandwich. Both were freaking amazing and they have REALLY good fries. We totally burned all our food off on the several blocks walk back to our offices in the hot hot sun.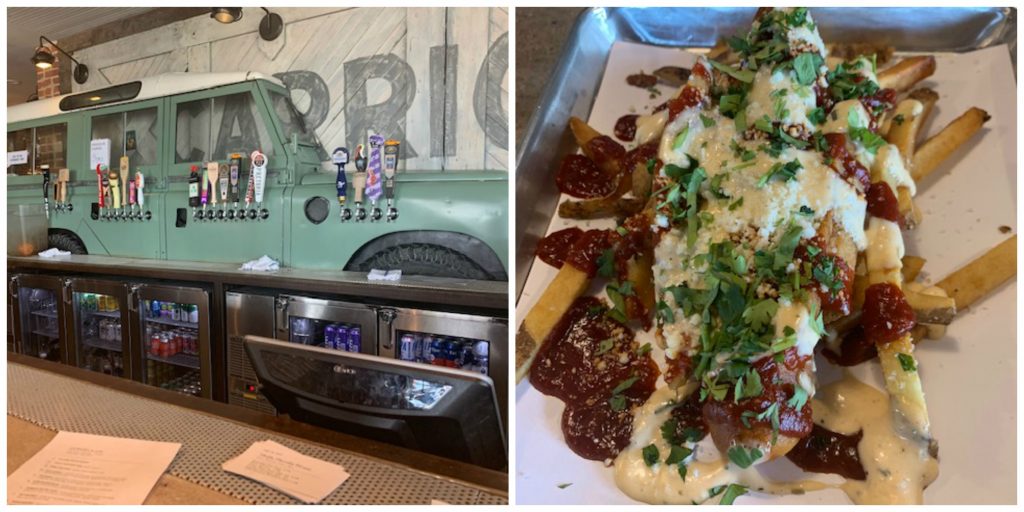 We also spotted the Before I Die…mural wall on Morris Avenue that has really filled up since it was done!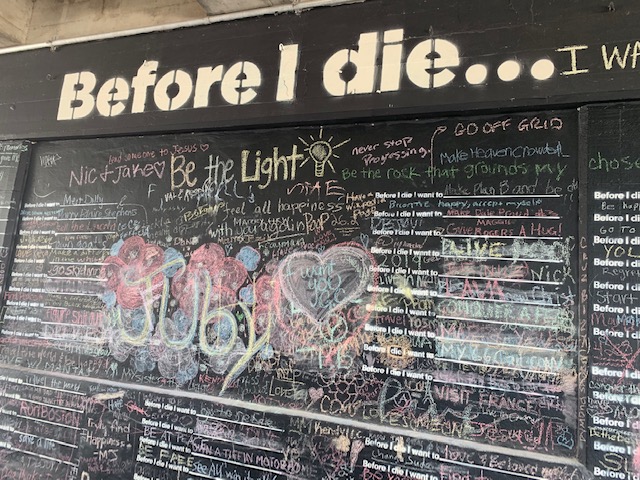 Favorite Finds: Another product my dermatologist recommended for me was Elta MD PM Therapy. My morning moisturizer is tinted and has spf in it, so I needed something else for evenings. I am really loving this! I feel like it is a pretty affordable option considering the ingredients and how much some moisturizers can be. (Its half the price of my morning one!) There is no scent, so it works for most skin types. I notice when I get in the shower the next morning…I can tell that my skin just soaked alllll those peptides up overnight. Also, I really prefer pumps to jars where you have to stick your fingers in.
Favorite Podcast: I have gotten back into listening to some podcasts again. I am really loving the Lauren Conrad one! Thanks Emelia for the heads up!
Favorite Funnies: