Happy Friday! We are about to close out the month of October, can you believe it?? There will be no trick or treating over here. It stinks, because we finally live in a neighborhood where we can enjoy it, but Covid has ruined all the social fun this year. I am planning an egg hunt for Zoe in our yard, and I will let her pick which of the many costumes she already has to wear that day. We dropped off three treat buckets this past week to her three besties from school so that she felt included in those festivities. We have had two sweet friends return the favor for Zoe, and I could just see the joy and gratefulness on her face when she got them. My sister also dropped a very nice Halloween bag full of goodies last weekend for her.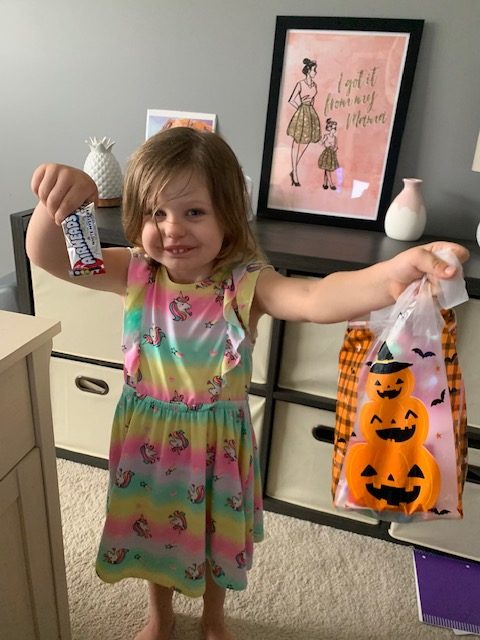 There will be lots of football to watch this weekend, cleaning and decorating to do. And I am hoping to get the dining room in order to be painted!!! This is something I have wanted to do since we moved in! I picked up the paint last weekend, and have been slowly clearing the room out this week between working and the usual things.
Favorite Purchase: Since we moved into a new house last year, I knew that I wanted to get a new Christmas tree this year. We have 22 foot ceilings in our living room, so I wanted something taller. My dream tree is a flocked one with traditional white lights. Chris and Zoe wanted colored light show fun that Chris can play with the app on his phone. They won. I am in love. The tree arrived last week, and we put it up last Friday to make sure we wanted to keep it. I spent 2 hours fluffing the branches, so I wasn't going to take it down just to put it back up a week later!
We will start decorating it and the rest of our house on Sunday. Christmas Wonderland is happening early this year, y'all! Anything that brings joy, because it is 2020 and I will not deprive. We have an inflatable turkey that will be in our front yard for the month of November, ok?! But just look at her and all her glory. LOVE LOVE LOVE. We ordered a pre-lit tree, but you can buy these lights on Amazon for any tree. They are seriously the coolest, and you can make them all white, all any color, all different colors, or have them go to music or a pre-determined light show.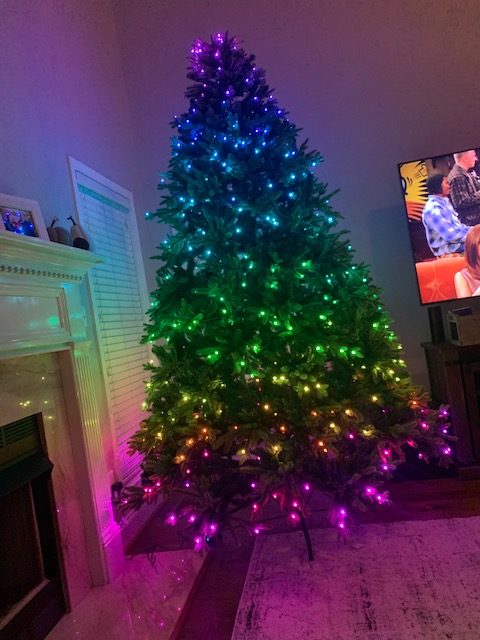 Favorite Aldi Finds: I am obsessed with anything toffee or butterscotch. Basically, I am a 70 year old grandpa. When I saw these chocolate covered toffee pretzels, I immediately put 2 in my cart. I probably should have bought the whole box. They will be gone before our next order if I had to guess. The Rose all day cheese is good. I liked the cranberry cheddar and cheddar with parmesan notes from last week better. I haven't tried the white chocolate coffee yet, I will report back.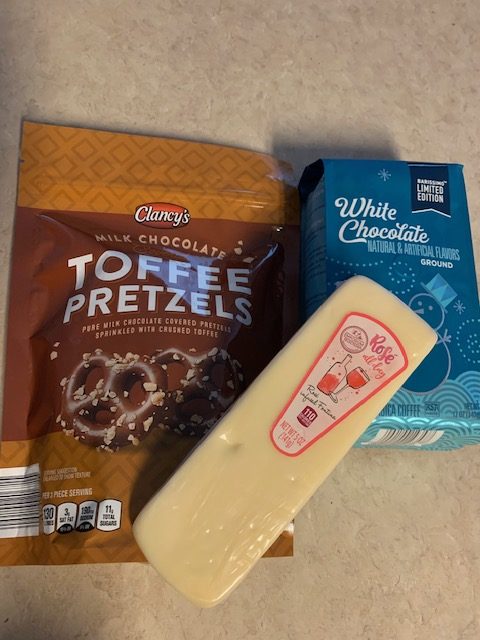 Favorite Recipe: I made Keto Crack Chicken the other night and posted the picture to Stories. I had a few people message me asking for a recipe, and this is the one I used. It comes together quick and doesn't require a ton of ingredients. Easily adaptable to whatever you like or want to add.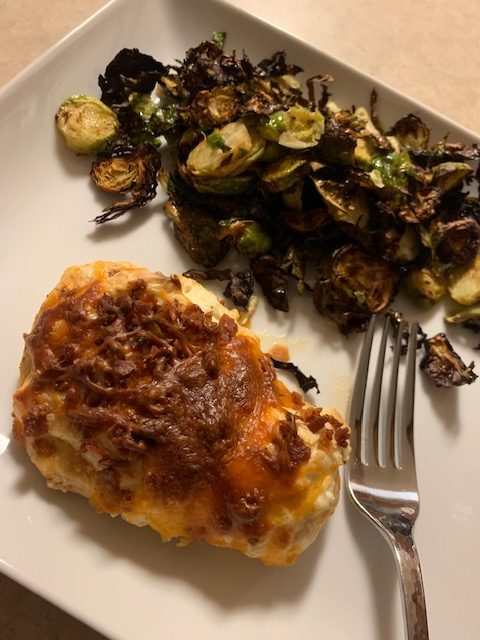 Favorite Funnies: