Favorite Song: Feeling a little nostalgic this Friday with the hot summer heat letting us know it is here to stay. When I think of summer music, I often think of the songs that were popular when I was in high school/college. Driving around in my bright red jeep with the windows down and not a care in the world. Blink 182, Good Charlotte, Sum 41….you get the picture. Let's take it back today with some Sum 41!

Favorite Recipe: I shared my Chicken Black Bean Enchilada recipe on Wednesday. Still loving  it. Obviously!
Favorite Moments:
–Well, my un-favorite moment of the week was when I hopped in my car to leave for work on Tuesday and it wouldn't start. But my favorite moment was my sister coming to my rescue with her jumper cables. We had to put my car in neutral and push it out of the garage. There may have been a few sparks when the jumper cables accidentally touched and lots of laughter between us for our shenanigans….but she did it! My car started right back up and she followed me to O'Reilly's for a new battery. I took her out to lunch for steak sandwiches and cheese fries afterwards. I have the best sister. The best.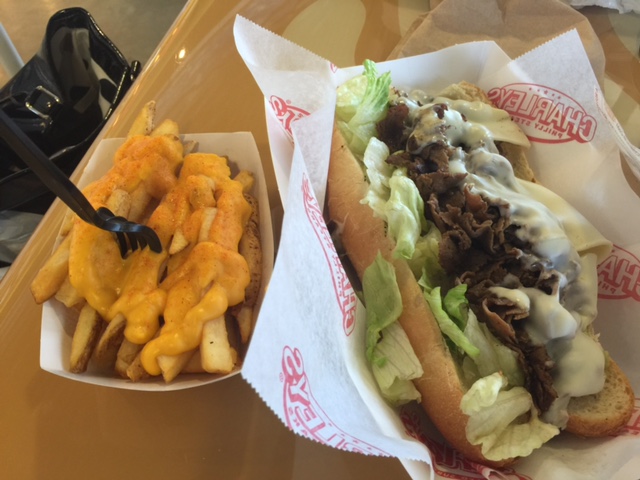 Favorite Lust: I need a pair of cute flat sandals. I love my wedges, but my legs are far too long to sit under my desk comfortably with them all day. I have my eyes on these in metallic and leopard.
Favorite Links: 
—Audrey's post on Looking for Hope really spoke to me, and because she had the comments off I couldn't tell her that. I feel the same way about a lot of things she said. And in the wake of any tragedy when you see people coming together to give blood to complete strangers, or offering assistance or prayer….it reminds me that there is still some humanity left in this crazy messed up world.
–I just adored Father of the Bride. Well, the house is for sale!!! Who doesn't want to slide down that banister? Or play basketball out back? Or blow-dry frozen flowerbeds?
–Signs that you were raised right.
Favorite Funnies:
Linking up with Amanda. I hope you all have a fabulous weekend! Happy Father's Day to all the fathers out there.